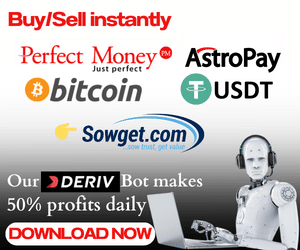 If you are looking forward to starting a plantain chips business in Nigeria, this post will walk you through how to start a profitable plantain chips business in Nigeria as well as the requirements involved.
Nigeria is a country that likes consuming different varieties of food, e.g cassava is being processed to akpu and garri at the same time, groundnut and palm kennel are both processed to cooking oils, etc. and that makes food processing a very vital aspect for Nigerians that is highly emphasized.
Plantain, on the other hand, is processed into plantain chips in form of snacks that people love to consume.
Personally, I just can't walk past plantain chips when I see them and because of the love, I have for plantain chips. So I decided to come up with this great idea of writing about it.
Plantain Chips Business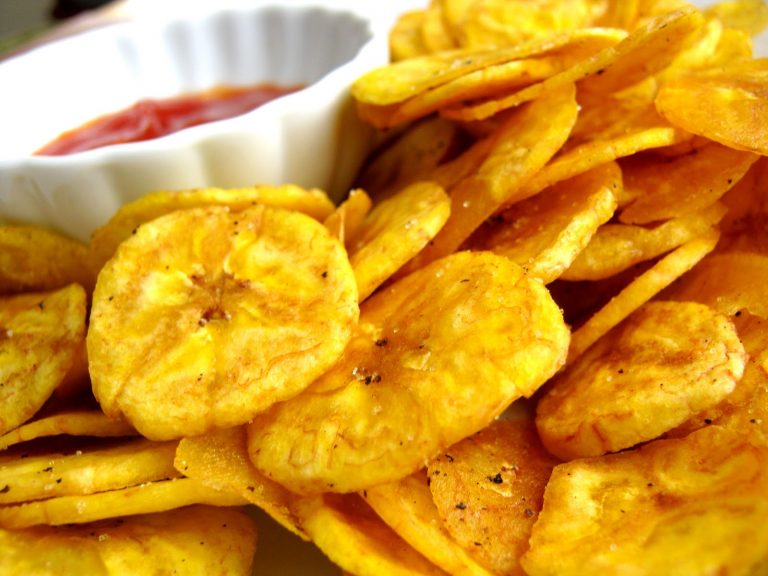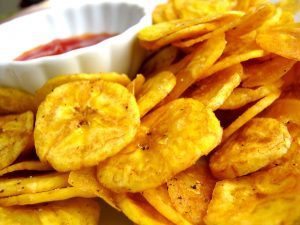 Nigeria is the leading producing country in Africa for plantain. A lot of people prefer buying plantain chips instead of potato chips because this is an excellent alternative to snacks and because of its low-cost people are always hungry to buy more.
Furthermore, the production of plantain chips is so easy that anybody can start anywhere with very little capital. This snack sells fast all year round and it is irresistible as people would always crave it whenever they set their eyes on it.
The plantain chips business is one of the easiest businesses you can start in Nigeria if you want to generate quick cash.
Here are a few reasons why the plantain chips business is worth it
There is low capital involved with little or no investment
You don't always need a physical shop
The production process is very simple
Plantain chips are eaten by almost everybody (both adults and young)
Is Plantain Chips Business Profitable in Nigeria?
Yes, the plantain business is very profitable in Nigeria, I will be the biggest liar if I tell you otherwise because this business comes with huge profits that with proper planning and running of the business you could be making close to 500k monthly or more depending on the scale of business you aimed at which could be small scale or large scale.
Just think about Lagos and other big cities that people are always up for work and sometimes stuck in traffic on the high way, the need for snacks comes in and before you know, you have made a lot of money by the end of the day.
You can also target school campuses and drive massive sales from hungry students who may not have time to cook and decide to go on snacks.
If you have made the decision to venture into the plantain business. I wish to congratulate you as you are about earning a decent income for yourself and your family.
How To Start A Profitable Plantain Chips Business in Nigeria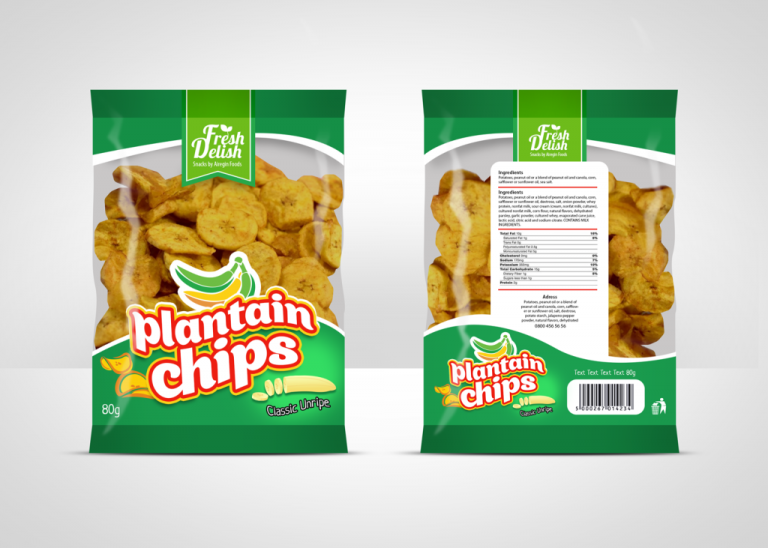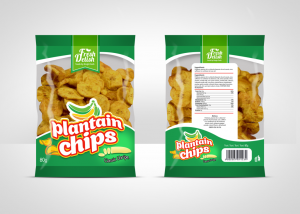 Before we go into starting a profitable plantain business in Nigeria, let us quickly outline some important parameters that makeup plantain chips as well as requirements to start up a plantain chips business
Ingredients
Ripe or unripe plantain
Vegetable Oil for frying
Salt to taste
Spice (recipe)
Garlic (optional)
Equipment
Gas Cooker
Deep fryer
Weighing machine
Shop (Not necessary)
Capital
Read Also: Equipments for Popcorn Production
Business Plan For Plantain Chips Production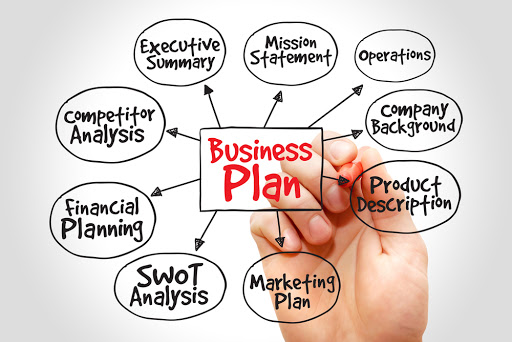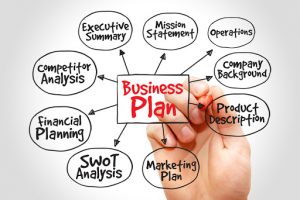 Proper Planning is always the root behind every successful business, According to Entrepreneur, A business plan is also a road map that provides directions so a business can plan its future and helps it avoid bumps in the road.
The time you spend making your business plan thorough and accurate and keeping it up-to-date is an investment that pays big dividends in the long term.
Before starting a plantain chips business it is very important you consider an outlined business plan that will guide your startup business properly.
Below are the things to consider in your business plan when starting a plantain chips business in Nigeria.
1. Where To Get Raw Plantain Chips (Suppliers) in Nigeria
After agreeing to start a plantain chips business, you should consider first where you could be getting raw plantain chips for processing. You can ask some friends around or even go online to search for where you can get raw plantain chips
2. The Number Of Raw Plantain Chips Needed
Are you aiming for a large-scale or small-scale plantain chips business, any answer you have to this will determine the number of plantain chips you will be needing
3. Startup Capital
The startup capital will influence how large you want the business to be. A capital of 50k is ideal for small-scale plantain chips business while on the other hand, a capital of 100k+ is ideal for large-scale plantain chips business.
4. Plantain Chips Making Machine
Questions like "how many plantain chips making machines'? and "how much do these machines/equipment cost and where to get plantain chips machines in Nigeria", should come to your mind when planning for plantain chips machines
5. Your Business Location
You must not have a defined location before you can run a plantain chips business, however, for authenticity reasons it will be a huge boost if you acquire a physical location/shop where people can always come to buy in bulk and sell out.
6. Your Competitors
There is no business you will venture into that you won't come across competitors that are in the same niche as you, it is normal to have competitors but how you deal with them is what makes your business stand out.
Usually, when we talk about competitors people regard them as enemies which is not true, competitors should be your close friends and not enemies. So when aiming for a lucrative plantain chips business study and Understand your competitors in other to add more value to your customers and people will always go for your brand.
7. Your Target Customers
Generally, the whole process of business will fall apart if you don't have a defined target customer for your business. Personally, If I am to start a plantain chips business my major target customers will be a student on campus because I have been a student and I know how much students love snacks especially during lecture periods when people don't have time for cooked foods but rather snacks.
8. Marketing Strategy
In a competitive business, you always need good marketing strategies that will make you stand out among your competitors and reach out to more customers, so you should always bring innovative and creative ideas that will help market your product.
9. Package Your Brand
Everything in Nigeria is packaging, so it is very important to package your brand to make it more professional. Firstly, think of a sweet business name that people will easily pronounce and a business logo or trademark that will add more uniqueness to your plantain chips business.
10. Register Your Brand With CAC or NAFDAC

Having your business registered with the Corporate Affairs Commission or NAFDAC proves that your business is authentic and also helps to uplift the credibility of the business aside from that, there are so many other benefits of Registering your business with CAC that wise businessmen and women always crave for.
@

Legacy Benjamin Consult We Can Get Your Business Registered With CAC. WhatsApp Us @ 08066108299
How To Make Plantain Chips
If you are looking forward to making plantain chips, below is a simplified guide to making crispy plantain chips that will give you that heavenly taste.
Wash and peel the plantain to look fresh and neat
Slice the Plantain into round pieces and put them in a bowl of water. I recommend you use a vegetable slicer to it will be equal, the water helps prevent the plantain slices from changing colour.
Add Salt
Move the plantain slices to a sieve to drain the water.
Add the ground pepper, ginger and garlic if necessary
Turn on your Gas cooker or Stove
Put your vegetable oil into a frying pan and make it hot
Then start frying and avoid making it look too brownish in colour. Adequate frying can be achieved within 20-30 munites
How To Preserve Plantain Chips
Food spoilage is very common and inevitable so there is every need to learn how to preserve your food. Plantain chips, when dried, can be preserved by storing it in cans and enclosed sachets where it won't come in contact with air.
Conclusion:
The plantain chips business is one of the most profitable businesses in Nigeria that requires little capital and no special skills to venture into, it can be carried out by anybody hence there is no gender preference as to who should start a plantain chips business. I hope this article has provided value to you regarding starting a plantain chips business in Nigeria, the business plan and all requirements involved.
SEO Content Writer with over 4 years of experience in On-Page SEO which gained me an award for excellence.
This is my web space where I share helpful guides to help you earn money legitimately.
I register brands with CAC, create websites and offer Business Consultancy services. For business deals, contact me