I welcome you to my Top Up And Get Reward Review. If you are looking forward to joining a VTU based platform. This article will provide an informative guide on how Top up and get reward works and everything you need to know about the platform.
Have you ever thought of earning a decent income for recharging your smartphones every day? even a typical village man knows how to browse the internet and at least play bet9ja and that raises the demand for airtime and data.
It is shocking to believe many are not aware that there are VTU platforms that pay you for each airtime and data bough from these sites, perhaps Nigerians are never actionable when it comes to taking advantage of opportunities around them.
We have reviewed other top VTU platforms like Recharge and Get paid and Gistfans Blog Forum which operates similarly to top up and get reward as both platforms are created to help you get paid for each recharge or data purchase you make.
For those who may not really understand the concept VTU. VTU simply mans Virtual Top-Up.
About Top Up And Get Reward (Review)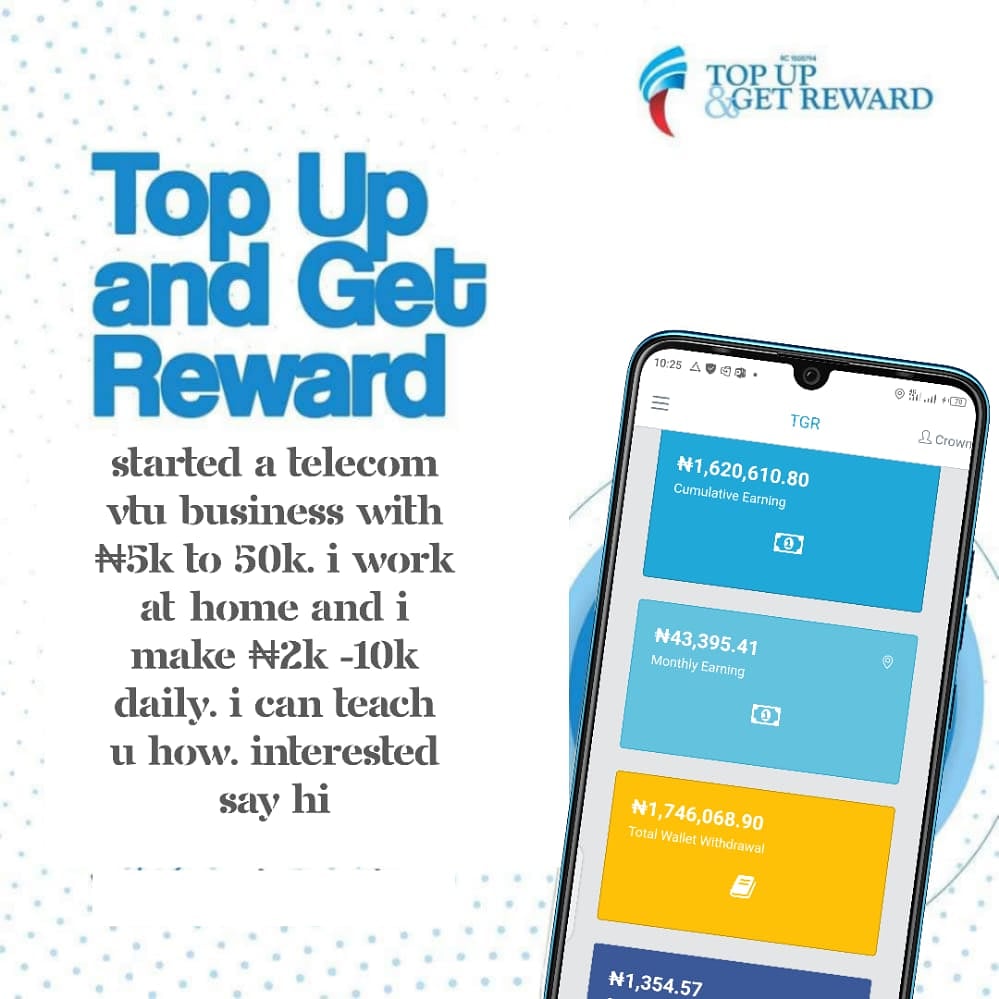 Top Up And Get Reward is a virtual top-up (VTU) integrated platform that deals with Airtime, data, cable network subscription (such as GoTV, DSTV, StarTimes), and bills payment like PHCN just with the use of smartphone and internet connection.
TGR provides efficient transactions just like Nigerian Banks. Before we proceed further with this Top-up and get reward review let's briefly analyze look at the products offered by the company.
Below are the available products on Top Up and Get Reward platform.
Airtime
Data
Cable TV
Electricity Bills
Abuja Electricity Distribution Company
Ikeja Electricity Distribution Company
Port Harcourt Electricity Distribution Company
Kano Electricity Distribution Company
Kaduna Electricity Distribution Company
Jos Electricity Distribution Company
Eko Electricity Distribution Company
Ibadan Electricity Distribution Company
In summary, To provide excellent mobile top-up through data, utility payments and recharge services in the areas that help you; Top-Up and get rewards on well-defined categories and Generate Cash flow through Airtime and payments on all your utility bills
How Top Up And Get Reward Works
Top up and get reward offers us the opportunity to own a VTU distribution platform license which enables them to dispense Airtime, Data, Cable TV subscriptions and PHCN meter bills.
On TGR you are opportune to get a share (cash bonus) from profits that Banks, Quickteller, Paper recharge card sellers would if you buy from them.
Topupandgetreward rewards you handsomely when you switch from buying from the banks and other sources and buy from your own VTU platform.
Top Up And Get Reward Packages
To have your personalized VTU distribution platform on, you must register with a one-time payment of any of the packages convenient for you. Below are the packages available on Top-up and get reward,
| PACKAGE | PV | PRICE (₦) | REG BONUS (₦) |
| --- | --- | --- | --- |
| Pearl | 20 | 5,000 | 1,100 |
| Coral | 40 | 10,000 | 2,200 |
| Emerald | 80 | 20,000 | 4,400 |
| Sapphire | 120 | 30,000. | 6,600 |
| Ruby | 160 | 40,000 | 8,800 |
| Diamond | 200 | 50,000 | 11,000 |
How To Make Money On Top Up And Get Reward
To make money on Top Up and Get Reward, below is the compensation plan
1. You will earn 22% of your registration package once you register with any package.
2. You will earn %2 of airtime for any package
3. You will earn 2% data
4. For any Cable TV subscription you make you will earn ₦40 back
5. You will earn %2 for each PHCN bill you pay
This shows that you could be making around ₦10,000 to ₦40,000 monthly simply by selling Artime, Data, Cable TV Subscription and also helping people pay PHCN and other utility bills.
Top Up and Get Reward Referral System (Review)

For those who are very good at referring, you can utilize this opportunity and earn a high reward by bringing people to join top up and get reward using your referral link, and when your downline also brings people to join subsequently you will also earn commissions.
For those who are not well skilled in referring, you can purchase my Ultimate Referral Master Ebook that will walk you through getting people to join any business.
Benefits Of Joining Top Up And Get Reward
Once someone joins your team, you get points for every registration and upgrade in your team. These points are known as point values (PV) and they accumulate to qualify you for incentives.
You will qualify for a leadership bonus of ₦120,000 when your monthly PV is accumulated up to 10,000 PV

You will also qualify for the International trip of ₦600,000 when your monthly PV is 25k,000 PV

A car will be awarded to you or you can walk away with a cash price of ₦2.5 million when your monthly PV is accumulated to 60,000 PV

You will earn a 1st House fund reward with ₦3.5 million when your monthly PV reaches 100,000 PV

Earn a 2nd House fund reward with ₦4.5 million when your accumulated monthly PV is up to 250,000 PV

You will earn 3rd house fund with ₦6.5 million when your monthly PV is accumulated to 500,000 PV

Another way you can benefit from referring and teaching people is earning through your downline to subsequent generations e.g if a person starts with Corel package of ₦10,000 you will get ₦2,200 instantly.
Depending on the package they start with, you can make between ₦1,100 to ₦11,000 monthly. If anyone is referred by any of your team members, you will get a 5%
So here is the magic, If your term members can work hard and refer more and more people to the platform, you could be earning massively without even doing any further work again.
You will get paid each time your team members or downlines (directly or indirectly) buy airtime and data
Airtime Commission = 0.15%

Data Commsision = 0.15%
Top Up And Get Reward Registration
To register and become a full member on TGR you will first of all need to select a package of registration. However, you can always upgrade to a higher package at any point in time. The higher the package you register with the more you earn commission and the more your monthly PV increases.
For registration, you can pay through your debit card or pay through your upliner E-wallet.
Top Up And Get Reward Registration Requirements
First Name

Last Name

Email

Phones

Referral ID (Use Tymee1)

For Instant Registration WhatsApp Me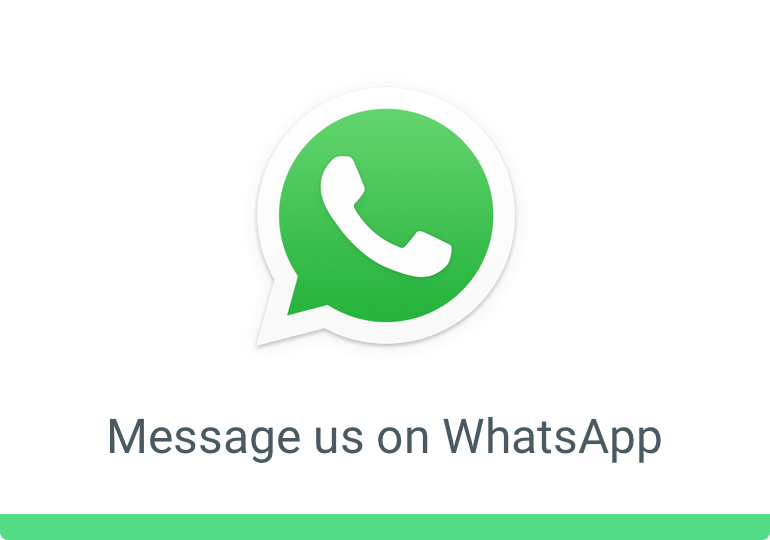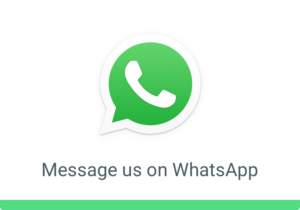 How To Withdraw From Top Up and Get Reward
To withdraw from TGR and get reward access to your dashboard and request for withdrawal and funds will be transferred from your wallet to your bank account. In addition, you shouldn't forget to update your account info on your profile
How To Fund Your Wallet On Top Up And Get Reward
As a registered member of TGR, You can fund your wallet through direct cash payment in any Bank, transfer from your bank and your ATM card
Is Top Up And Get Reward (TGR) Worth it?
Top Up and Get reward offers one of the most indispensable products (airtime and data) for you and me to capitalize on this opportunity and leverage the platform.
The company is a limited liability company registered with the Corporate Affairs Commission with BN 1100072 and is presently into Online Airtime sales and distribution across Mobile Networks in Nigeria. It presently has a Licence from NCC.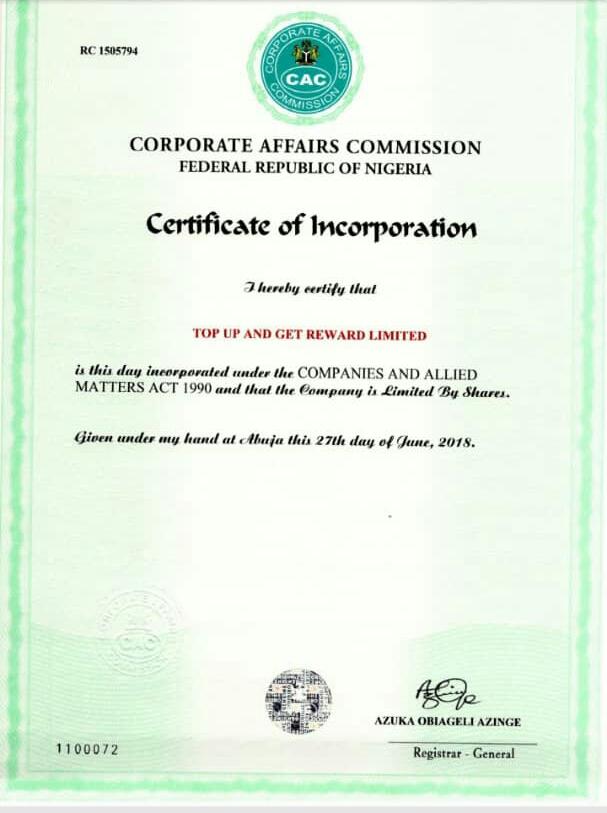 So long as people still depend on airtime and data as well as make cable subscriptions, TopUpandgetreward will always remain valuable and sustainable even in 10 or 20 years' time to come so you shouldn't panic to leverage the platform.
Instead of going to the PHCN office to pay bills why not save cost and time and register with TGR so you will earn commissions for each transaction you make, that sounds cool huh!!
So in summary, Top up and get reward is legit and not crashing soon!!
Read Also:
TopUpVista Review, How it Works
Conclusion: Top Up and Get Reward Review
In conclusion, Top-up and get reward TGR is an awesome opportunity for Nigerians like you and me to leverage Telecome and actually earn rewards for VTU and cable transactions made on the platform.
I hope this top-up and get-reward review has provided valuable information to you regarding how the platform works, packages for registration, and benefits.
Do give us a Thumbs up by sharing and dropping your comment below!! and do keep visiting LegacyTips for awesome reviews like this.
SEO Content Writer with over 4 years of experience in On-Page SEO which gained me an award for excellence.
This is my web space where I share helpful guides to help you earn money legitimately.
I register brands with CAC, create websites and offer Business Consultancy services. For business deals, contact me