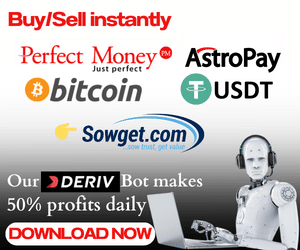 Dry cleaning business in Nigeria has become one of the fastest-rising and profitable businesses that require little capital to setup. In this business guide, you will discover the cost and equipment needed to run a successful dry cleaning business in Nigeria.
Dry cleaning business sometimes referred to as a laundry business involves the washing, drying and ironing of clothes and other textile materials for individuals or even large companies. Just like the POS business, the dry cleaning business has taken dominance in major towns and cities across Nigeria.
Before we go further, let's quickly understand the profitability of the dry cleaning/laundry business in Nigeria.
Is Dry Cleaning Business Profitable in Nigeria?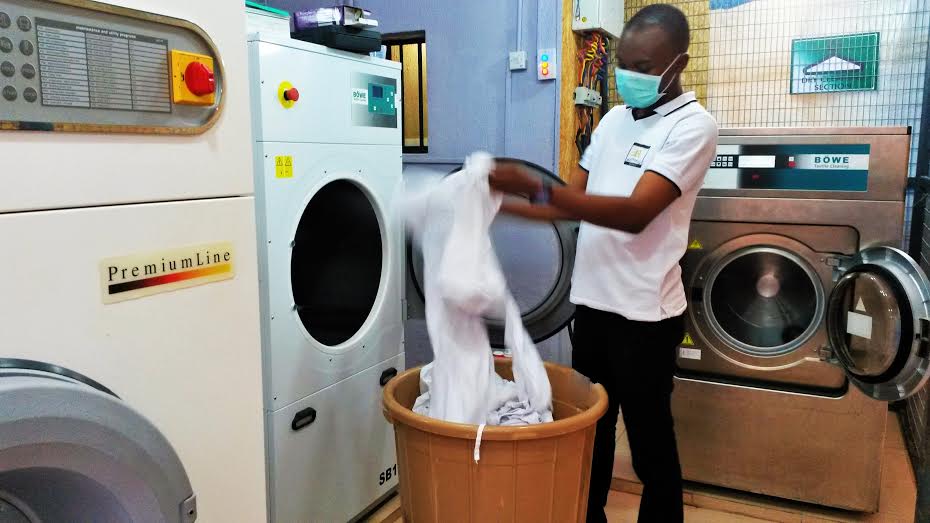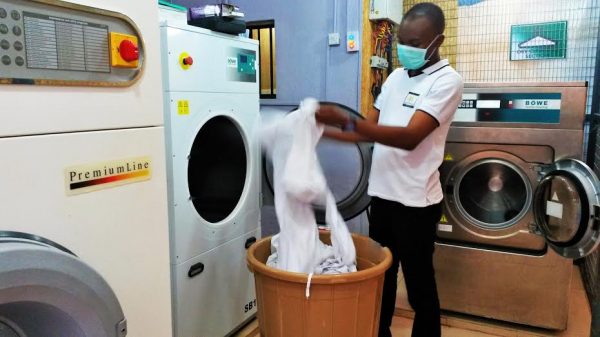 Yes, dry cleaning or laundry is a very profitable business in Nigeria that comes with low risk and low capital to startup. Even if you are on a very low budget, you can start small and grow bigger later. You can do it as a part-time business or full-time business. With a low budget, you can start a successful laundry business in Nigeria.
In recent years, the population of Nigeria how grown to a large extent every year, and more wealthy men keep popping up in the spotlight, despite the economic downfall of Nigeria, it doesn't stop a lot of business owners from making more and more money.
As a result of that, business companies and most people are getting very busy at work and the services of a dry cleaner are usually highly needed in this situation.
The average person leaves home very early in the morning and returns late at night and is tired with little or no time to take care of basic house chores.
Due to the increase in demand from workplaces, many people now work even on Saturdays therefore, leaving them with Sundays as the only available days for relaxation.
Even on Sundays those who attend long church services end up coming home late again with little time left to spend with family and loved ones.
But amidst all this, clothes need to be washed, dried and Ironed and that makes services of a dry cleaner highly needed.
How Much Do Dry Cleaners Make in Nigeria?
Dry cleaners make a lot of money from the Laundry business, it all depends on how you set up and the scale. In Nigeria, dry cleaners make around ₦20,000 to ₦30,000 daily depending on the location and area of the shop.
Some dry cleaners in big cities charge up to ₦500 to wash and iron a shirt. You can charge more or less, it all depends on the location of your business. In a day, you wash about 20 shirts. That is 20 x 500 = ₦10, 000.
Assuming you also wash suits and you charge ₦1500 for that. In a day, you wash up to 10 suits. That is 10 X 1500 = ₦15, 000
From the above, washing shirts and suits can make you ₦25, 500 every day. That will be ₦175,000 in a week and ₦700, 000 a month.
But this is just a snippet into it. You can make ten times that or even lower. It all depends on how you run your business. You can make millions a month.
Steps To Start A Successful Dry Cleaning (Laundry) Business in Nigeria
Follow this guide below to run a successful washing business in Nigeria.
1. Develop A Good Business Plan
A good laundry business plan in Nigeria is essential in explaining and covering to people the advantages of the dry cleaning business.
It is also essential for getting grants, small business loans and even attracting serious investors to invest in your business.
Furthermore, a good business plan does not only tell you the advantages and what to expect but it gives you an insight into how much capital you will need to run the business in a good location.
2. Choose A Good Location
I can not speak highly enough of the importance of choosing a good location for any business you wish to venture into.
A good location is very essential for the success of your laundry business. Where your business is located can help it massively.
When choosing a business location, It is advisable to find a location with less saturation. If you can find a place where there is not much competition, it will be good.
However, it should not be a write-off as you can win over customers with your good service and manipulative skills to win clients.
Consider locations in open places. Places that are close to the road where people can see and notice your business when passing. That means the place should be a busy place where people coming from work or going pass through.
It should be in a residential area, that is places where people are living. An estate is a good place but it should be at a place where people pass through a lot.
Also, note that the geographical location can influence how much you charge. If your location is in a high-income neighbourhood, then you will charge more money. However, your rent will be higher.
And again, Having a large space will allow your customers to feel comfortable at your shop. Having a spacious place can also be beneficial as it allows you to have a big billboard showcase.
Your dry cleaning should be accessible, where people can conveniently come and go out easily.
3. Give Your Business A Sweet Captivating Name
Most times people underrate the emphasis of giving a business a good name. In setting up a good laundry shop, always give your shop a cool name that clients will never forget or get tired of calling. You should avoid vague names and other names that may be too difficult to pronounce.
In conclusion, choose a name that sounds professional. Make sure your choice of name is very unique and does not conflict with any other business.
4. Register Your Business With CAC
One important reason why you should not just choose a business name but choose one that is unique from the others is the opportunity and ability to register it with Corporate Affairs Commission.
There are so many benefits of registering your business with CAC and the most common of them being that the business is officially recognized by the government and there is proof of legitimacy and transparency.
If you need a trusted CAC expert to register your business, kindly contact Legacy Benjamin Enterprise
Lastly, give your business a classic logo flyer, and logo design that will always attract customers to your shop.
5. Get A Business Card
A business card is necessary to keep your customers connected and it also gives them the opportunity to reach out to you at any time.
Once there is a new client in your shop, ensure to hand over your card to him/her so that you will win him over and turn him into a perpetual and long-lasting client.
Your business card should contain your branded business name, phone number, address, motto, or slogan of your business as well as a warm note for good patronage.
6. Get All Needed Equipment

You can't run a dry cleaning business without having the right equipment. Make sure you purchase the right equipment to take your business and customer base running. You may need a delivery van (optional), but this has the potential of maximizing your profits, as you are running a home delivery service.
Below are some vital equipments you must have for the laundry business
Washing machine(s)
Varieties of washing basins. (You need at least three bays in order not to wash multiple clothes together)
Dependable generator set
Hangers of different kinds – suits and trousers
Decent-sized water tank(s)
Washing Buckets
Powerful washing chemicals
Varieties of laundry detergents to be used on separate clothes
Industrial size pressing board (You can improvise this with a table – wooden or iron)
Cloth starch in bulk quantity
A garment conveyor to hang washed clothes
Wooden shelves
Strong transparent nylons for wrapping the clothes
Cloth drying machine(s)
Delivery van (Optional)
Musical sets
In case you later purchase a delivery van, consider having your logo and dry cleaning name printed on your vehicle.
Best Laundry Detergents in Nigeria
If you are looking for the best detergents for laundry, consider the following
Virony detergent
Ariel detergent
Nittol detergent
WAW detergent
Zip detergent powder
7. Get A Staff

If you have other business to attend to and also depending on the size of your dry cleaning business, you may wish to hire a staff that could handle the shop, but before doing so ensure he posses the following
He must be able to understand what is expected of him to do (the nature of the work)
Ability to handle the shop with all honesty
A good manner of approach
He should be able to dress neat and smart always, dry cleaning is not a farm business
Must be focused and able to deliver services on time
He should be able to win clients over his competitors
8. Set Up Your Price
You should take into consideration the cost of labour, materials, and overhead, and determine how much to charge for your services and simultaneously make a profit.
Conduct market research to determine what other dry cleaners charge for their services. You are free to negotiate prices with your new customers, but be sure to be on the right track before you start losing your profits.
In addition, you need to be optimal in setting up an accounting system. Keep store records of your dry cleaning business, this helps in keeping track of all your transactions, income, expenses, loss, and profits.
9. Promote & Market Your Business
By now your business is all set and ready. You should focus on good marketing strategies that will protect your business. This is what will bring customers to you and ultimately help you make money. Don't overlook it, put a lot of energy into marketing.
Here are ways you can market your laundry business:
Attach a flyer outside the shop to let people know what you do
Utilize social media platforms like WhatsApp, Facebook, and Instagram
Offer promotions and discounts and giveaways. People love discounts, offer a discount like 20% off.
Print flyers and share them in your neighbourhood
Word of mouth. Tell people you know and urge them to help you tell their friends
Do home delivery and pick up. You can offer to go pick up clothes and deliver them after washing, all your customers need to do is call you
Go to offices and inform the workers of your services (leave your business cards with them)
And most importantly, you need to be trustworthy, work with dignity and satisfy your customers and they will attract more clients to your dry cleaning shop
Cost To Start Dry Cleaning Business in Nigeria
From the analysis about starting a dry cleaning business, You can estimate the cost of opening a dry cleaning business by calculating the equipment needed, business registration, shop rent, staff salaries, marketing budget, and most especially the size of the business.
You should budget around ₦300,00 to ₦500,000 on a small scale, ₦1,000,000, and above for a large-scale dry cleaning business.
Laundry Price List in Nigeria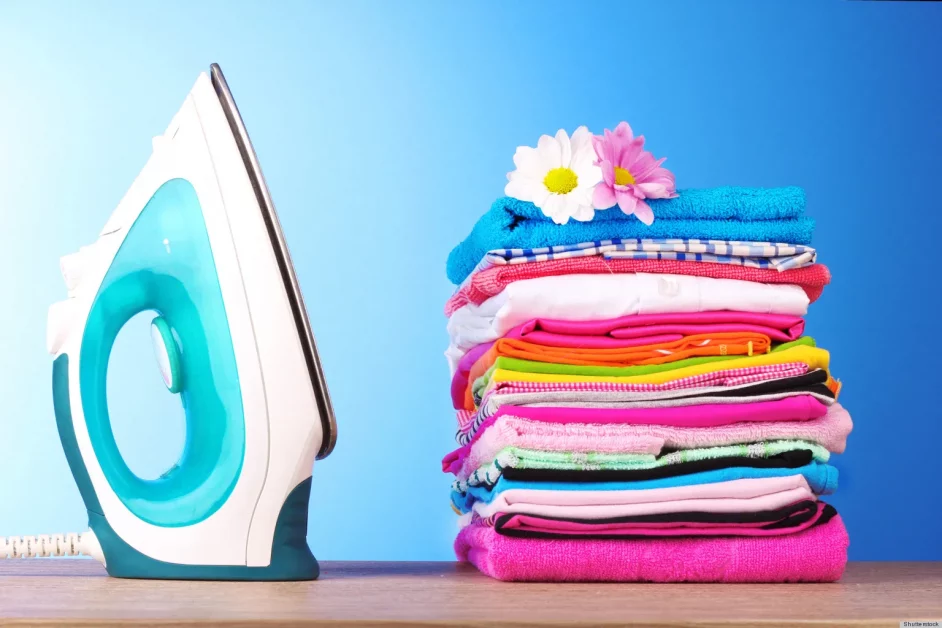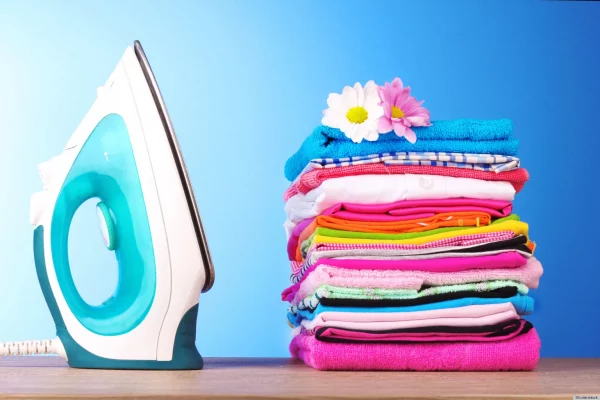 Before getting into a dry cleaning business, it is also important to understand how much they charge for each service rendered. Although this price list may vary depending on the location of your shop and city.
However, as I suggested earlier, it is best to run a dry cleaning business in big cities.
Before is the general price list today for each dry cleaning service
Fabrics/Wears and Prices (₦)
Tie – ₦50
Shirt – ₦150
Shirt with Anger – ₦200
Trouser – ₦200
A Complete Suit – ₦600
Safari Suit – ₦400
Native Wear(Buba and Agbada) – ₦850
Jeans – ₦200
Women's Native – ₦350
Men's Native – ₦300
Shirt and Blouse – ₦300
Small Bed Sheet – ₦300
Large Bed Sheet – ₦600
Blanket Duvet – ₦550
Small Towel – ₦100
Medium Towel – ₦250
Large Towel – ₦300
Wedding Gown – ₦2500
Full Aso-oke Wear – ₦500
Little Bride Gown – ₦300
Pyjamas – ₦150
Native Cap – ₦150
Socks – ₦50 (Per pair)
Singlet – ₦100
Sweater – ₦300
Read Also;
How To Start A Profitable Plantain Chips Business in Nigeria
Profitable Businesses To Start With 30k in Nigeria
Conclusion: Dry Cleaning Business in Nigeria
Conclusively, the laundry business is a very lucrative and promising business to make money from in Nigeria. All you need is the right amount of capital, an unsaturated location, and the application of good marketing strategies.
SEO Content Writer with over 4 years of experience in On-Page SEO which gained me an award for excellence.
This is my web space where I share helpful guides to help you earn money legitimately.
I register brands with CAC, create websites and offer Business Consultancy services. For business deals, contact me