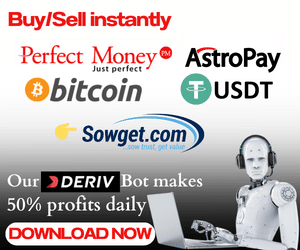 Do you wish to start a Keke Napep business in Nigeria but are already in doubt if it's profitable or not? Do you wish to find a satisfactory answer to how much does a Keke Napep deliver daily and even monthly in Nigeria? This guide is for you.
Tracing by evolution, President Olusegun Obasanjo introduced Keke Napep on Nov 6, 2002, as part of his poverty alleviation program.
Keke Napep business is becoming one of the fastest-rising businesses in Nigeria. Just recently, the Lagos government placed a ban on Okada riders, therefore, increasing in demand for Keke Napep
Due to insecurity and even the high cost of transportation, people have preferably adopted boarding Keke Napep than commercial buses.
Buses, on the other hand, are usually cheaper but the delay to fill up the bus seats before taking off and then frequent stoppage on the road to offload passengers will frustrate you. In most cases, leave you reaching your destination late.
Usually, before going into any business, you are required to study the business triangle. This involves customers, business and opportunity (Ubon King).
Wherever the customer and product meet is called the market. Wherever the customer and the opportunity meet is called the traffic.
Now back to the Napep or tricycle business. You can affirm with me that there is high demand for people patronizing Keke considering some Okada restrictions in some parts of Nigeria?
How much does Keke Napep deliver daily in Nigeria? this is one question I am going to tackle, but before that, let's explore deeper into the tricycle business
Keke Napep Business (An Overview)
The Tricycle business or otherwise called Keke Napep is one business with a very hungry market right now. Apart from POS business, tricycle business ranks in the top 5 high market demand business in Nigeria.
Nowadays, If you walk past the streets of any busy city, I am certain you will notice in a twinkle of an eye how the Keke guys are going about their businesses.
The most fascinating thing about this tricycle business is that they don't usually make noise to attract boarders. Just in a twinkle of an eye and 4 people have filed up the seats and are ready to take off.
In terms of customer satisfaction, tricycles are usually neater than businesses and you could sit comfortably and also enjoy more freedom and ventilation. Business on the other hand gives less ventilation space and one could grasp for a breath of fresh air.
The capital to start a Keke Napep business is not so high. An average Nigerian can afford to venture into this traffic-driven business
Keke Napep (Tricycle) Business Plan in Nigeria
There are basically 3 different methods involved in the tricycle business plan that you can get into the tricycle transport business in Nigeria and make money.
1. Hire Purchase
This involves buying the tricycle and giving it out to somebody to drive and convey passengers on the road.
This method is usually adopted when the buyer has no capital to buy and pay for the Keke Napep in full.
The buyer collects the Keke and gives it out for a higher price than the initial cost. Payment is then made in instalments based on the agreement between both parties. That's between yourself and the person you want to hire the Keke to.
However, it should be noted that once you sell out the Keke to another party at a higher price, the tricycle is officially no longer yours once you have received the payment in full.
This method has some drawbacks and one of them is difficult in getting someone to agree on that deal not because it's not good, but because the total price is too much.
Regardless, the driver is fully responsible for maintaining the tricycle. Because they will take the tricycle as theirs and whatsoever spoils is their responsibility.
2. Purchase
This method is very simple and involves fewer parties so there is no complexity. Here, you also purchase a tricycle and give it to someone interested in driving to make ends meet. However, it's upon the agreement of a certain sum or amount of money by the end of the day.
One massive benefit of this is that you take full ownership of the Keke Napep. as long you and the driver are still together, you collecting the amount agreed upon daily for years.
However, you are responsible for anything that could go wrong. In cases of accidents or breakdowns, you will have to fix it up
3. Running The Tricycle Yourself
This method Involves being your own boss.
The idea is to buy your own Keke Napep and get into the business yourself. You do the dirty work and enjoy the profit alone.
Unlike hire purchase, you don't have to overwork yourself to meet someone else's target. And also unlike daily balance, you don't have to be an employee for life.
Furthermore, this method gives you the opportunity to plan a decent life for yourself immediately after you start the tricycle business.
However, in cases of loss, you will suffer and cry alone.
How To Start A Keke Napep Business (Be Your Own Boss)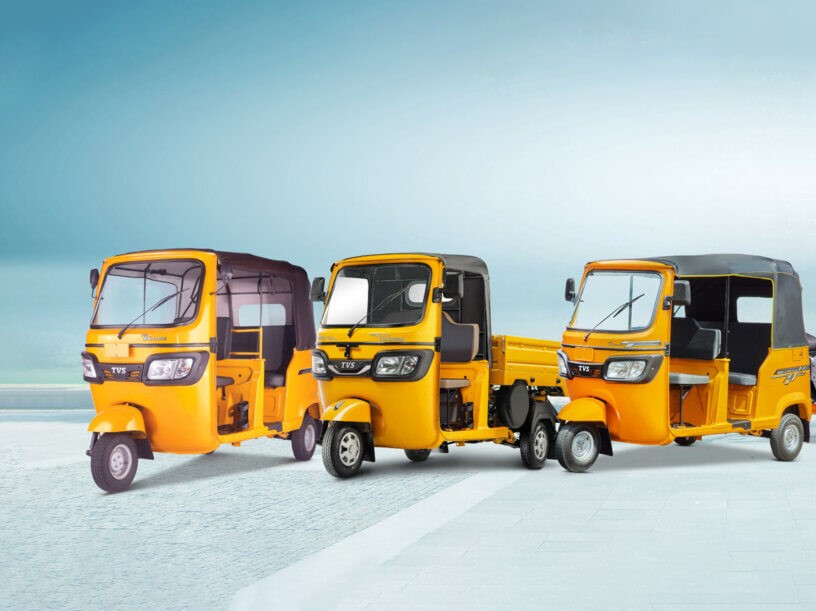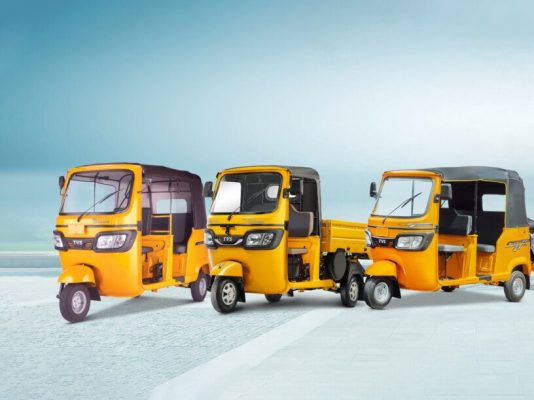 If you wish to start and run a profitable Keke Napep business on your own without having to hire anybody, follow this simple guide below
1. Purchase Your Keke Napep (Tricycle)
The first thing to do is to purchase your own Keke Napep. There are different brands of Keke in Nigeria but you can always decide on the one you admire most that suit your pocket
Some common brands of Keke Napep in Nigeria are;
Suzuki
Daylong,
Bajaj
Piaggio and
TVS Keke napep brands
You can also go for fairly used if you don't have the capital to buy a brand new one.
How Much Is Keke Napep in Nigeria?
Brand New
A brand new Keke Napep in Nigeria as of July 2022 costs about ₦800,000 ₦1,000,000 Naira. The choice is yours to make depending on your budget.
Based on brands, below is the cost of buying a new tricycle
Daylong Tricycle: ₦800, 000 – ₦950, 000
Bajaj Tricycle: ₦850, 000 – ₦960, 000
Piaggio Tricycle (Diesel engine): ₦750, 000 – ₦860,000
(Updated July 2022)
How Much is Fairly Used Keke Napep
A fairly used Keke Napep cost about ₦200,000 to ₦500,000 depending on the working power of the tricycle and your negotiation with the seller
Based on brands, below is the cost of buying a fairly used tricycle
Daylong Tricycle: ₦200, 000 – ₦400, 000
Bajaj Tricycle: ₦250, 000 – ₦450, 000
Piaggio Tricycle (Diesel engine): ₦300, 000 – ₦550, 000
(Updated July 2022)
Keke Napep Price in Jumia
Keke Napep is sold at Jumia at a range between ₦550,000 to ₦900,000
2. Register Your Keke Napep
Any business not registered is considered an illegal business. Almost every business sector in Nigeria has a governing body regulating its formation and activities. Tricycle business is not an exception.
After purchasing your tricycle, you need to get the plate number and a couple of paperwork follows up next.
You must also register your Keke with the Tricycle Riders Association and obtain your licence. This ensures you have some measures of security and it costs just ₦5,000 to register.
Lastly, you can also register your Keke Napep with the Corporate Affairs Commision through our agent @ Legacy Benjamin Consult
Other key documents that will be needed from you to setup a successful Keke Napep business are;
Vehicle licence
Hackney Permit/motorcycle stickers
Certificate of roadworthiness
Learner's permit or driver's licence
Vehicle Insurance certificate
Certificate of ownership or change of ownership as the case may be
Drivers badge
Tricycle validity tag
3. Learn How To Drive It
Not everyone who owns a Keke knows how to drive it. Obtain your driver's license and get someone to teach you the mechanism of the Keke and how to drive it around.
4. Study The Business Market
Keke Napep business is lucrative. Yes, we know but if you find yourself in the wrong location things could go sour. Take out time to study the market, understand the type of people who needs Keke and when to target them.
Let's say, you intend to operate around the Lekki axis of Lagos, you need to be familiar with every route in Lekki and even beyond. You want to know where your service customers are headed and the right cost for such a destination.
5. Open A Corporate Account
One massive advantage of opening a corporate account is that it helps you save money. As a family man, you can be able to also separate your business money from your personal life savings.
If this is effectively carried out, you will hardly find yourself in a situation where your tricycle has broken down and there is a lack of funds for maintenance and replacement of parts
6. Ensure Periodic Maintenance
Don't be too ignorant that you forget to maintain your tricycle the right way. Repair old oil with new ones, and apply grease to parts having wear and tear.
Honestly, maintenance is cheap and the parts are easily found, so don't neglect it to avoid spending more on repairs and even getting a new Keke in future due to poor maintenance.
How Much Does Keke Napep Deliver Daily in Nigeria?
After spending almost a million to set up this business. How much does Keke Napep deliver daily in Nigeria? could it be a waste of time and resources?
From a statistical analysis gathered so far, Keke Napep delivers an average of ₦10,000 to ₦15,000 daily if you are running it yourself and in an industrious location
However, in the long run, to make more money in this business, you will need more than just 1 tricycle. Having multiple of them means more money for you.
How Profitable is Tricycle Business in Nigeria?
Is this business really worth it? Having discovered how much you can earn daily from Keke Napep daily, let's do a simple calculation
₦10,000 x 30 days = ₦300,000 monthly income
₦15,000 x 30 days = ₦450,000
From these results so far, you can affirm that even if you subtract all other expenses and on other bad market days, you could be earning not less than ₦200,000 monthly from just 1 Keke Napep
Now imagine a scenario where you have you have up to 3, 4 or even 5 of them? it becomes a stream of Income that never dries.
So conclusively, Keke Napep or tricycle business is indeed profitable.
Read Also:
Places to Buy Wholesale Clothes in Lagos
Does Laundry Business Still Pay?
Conclusion: How Much Does Keke Napep Deliver Daily in Nigeria?
In conclusion, the Keke business is one of the money-driven businesses in Nigeria. The government ban on motorcycles has indeed risen the demand for tricycles as an alternative for transportation.
I hope this guide has explained vividly the cost and procedure for starting your own Keke business and how much you can earn from it daily.
SEO Content Writer with over 4 years of experience in On-Page SEO which gained me an award for excellence.
This is my web space where I share helpful guides to help you earn money legitimately.
I register brands with CAC, create websites and offer Business Consultancy services. For business deals, contact me