In this popcorn business plan guide, you will get to understand the cost and equipment needed for the popcorn business.
For those in a movie cinema, Popcorn is the Odogwu of all snacks. But on the roadside, It may not be the most preferred snack. The difference lies in the location and how the popcorn is being served.
But what is the equipment needed for the popcorn business?
Equipment Needed for Popcorn Business
When starting a popcorn business, one striking thing you must consider is the location of your business. The location will determine the number and size of types of equipment you will be needing
A few simple pieces of equipment are needed to start a popcorn business. The following are some of the necessary equipment you'll need:
1. Popcorn machine: To make big quantities of popcorn, a professional popcorn machine is required. These devices can range from tables to units to floor-standing equipment and come in a variety of sizes and styles.
2. Materials: To make popcorn, you'll need a consistent supply of popcorn kernels, oil, and seasonings. Additionally, you need to have scoops and measuring glasses, as well as popcorn bags or boxes.
3. Storage containers: To keep popcorn kernels, oil, and seasonings fresh and prevent spoilage, you'll need airtight containers.
4. Work table: You'll need a table or workspace to prepare your popcorn and toppings.
5. Heat lamp or warming cabinet: A heat lamp or warming cabinet can be used to keep popcorn warm and fresh periods.
6. Cash register: You'll need a cash register or point of sale system to process payments from customers.
7. Cleaning supplies: You'll need cleaning supplies such as mops, brooms, and cleaning chemicals to keep your work area clean and hygienic.
These are some of the basic equipment you'll need to start a popcorn business. As your business grows, you may need to invest in additional equipment such as a commercial fridge, display case etc.
Gourmet Popcorn Business Equipment
Starting a gourmet popcorn business requires specific equipment to ensure that the popcorn is of high quality and  are some essential equipment needed for a gourmet popcorn business:
1. Popcorn Machine: A high-quality popcorn machine is a must-have for a gourmet popcorn business. It should be able to produce large quantities of popcorn in a short time for the customization of flavours.
An example of a popular brand of popcorn machine is the Cretors popcorn machine.
2. Seasoning Equipment: Gourmet popcorn requires unique seasoning blends, so you will need to invest in seasoning equipment such as a seasoning mixer or a tumbler. This equipment ensures that the seasoning is evenly distributed throughout the popcorn.
3. Packaging Equipment: Your popcorn needs to be packaged in a way that is both attractive and practical. You will need equipment such as a popcorn bag sealer, a label printer, and a heat gun.
4. Storage Equipment: You will need containers to store your popcorn before packaging and selling. Stainless steel containers with airtight lids are a good option.
5. Kitchen Equipment: Depending on the scale of your business, you may need a kitchen with commercial-grade equipment such as a stove, oven, and refrigerator.
6. Cleaning Equipment: To maintain food safety standards, you will need cleaning equipment such as a dishwasher, cleaning supplies, and sanitizing equipment.
It is important to create a detailed business plan and budget to determine the exact cost of starting your busGourmet
Overall, starting a gourmet popcorn business requires a significant investment in equipment. It's important to research and purchase high-quality equipment to ensure that your popcorn is of high quality and meets food safety standards.
How to Start a Popcorn Business From Home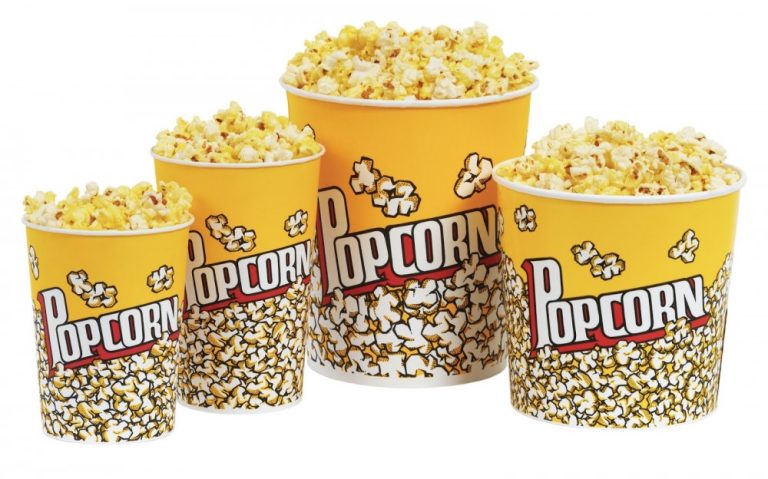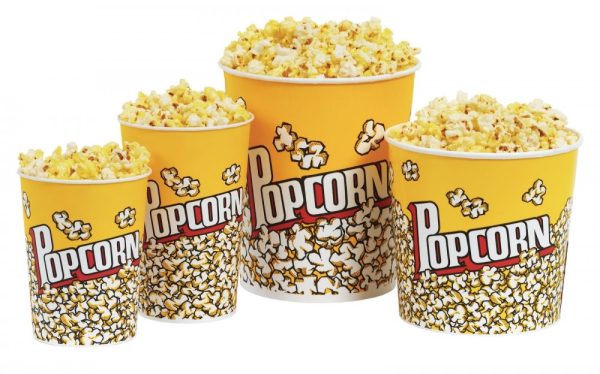 Popcorn businesses can be fun and lucrative to start from home. To get you started, follow these steps:
1. Conduct market research: Look into competing popcorn shops in your neighbourhood to discover what they have to offer and how much they charge. Look for any market gaps that your company might be able to fill.
2. Create your brand: Select a name for it, a logo, and packaging. To stand out from the competition, make sure your brand is appealing.
3. Write down your business objectives, target market, marketing approach, and financial estimates in a business plan.
4. Acquire the essential licenses and permits: Consult your local government to see what licenses and licenses are necessary to run a home-based business.
5. A popcorn maker, popcorn kernels, oil, seasonings, bags, and other packaging items are required. Purchase the necessary tools and supplies.
6. Prepare your workspace: Pick a location in your house where you'll make and wrap your popcorn. Make sure it's orderly and neat.
7. Create your recipes: Test out various popcorn flavours and spices until you identify those that are well-liked by your target market.
8. Promote your company: To advertise your popcorn business, use social media, flyers, and word-of-mouth. Think about providing samples at neighbourhood gatherings and farmer's markets.
9. Set competitive and profitable rates for your products after calculating your costs.
As a tip, remember to always prioritize food safety and quality in your popcorn business
How Much Does it Cost to Start a Popcorn Business in Nigeria
The cost to launch a popcorn business in Nigeria might vary depending on a number of variables, including the size of the enterprise, its location, its equipment, and other incidental costs
To give you an idea, you should allocate money for the following things:
1. Supplies and Equipment: This includes a popcorn maker, packaging supplies, food, and other equipment that is required. This can cost anywhere from ₦100,000 to ₦500,000, depending on the type and quantity of equipment.
2. Rent: You'll need to set aside money for rent if you intend to run your business from a physical location. Depending on the area and the size of the space, the rent can cost anywhere between ₦50,000 to ₦500,000 per year.
3. Permits and Licenses: You will need to obtain necessary permits and licenses from the government to operate your business legally. The cost of permits and licenses varies based on the state and can range from ₦20,000 to ₦100,000.
4. Marketing and Advertising: You might need to publicize your firm to draw in clients. Social media, flyers, and other forms of advertising can be used to do this. Depending on the media chosen

and the frequency of the advertisement, the cost of marketing and advertising can change.
All in all, the cost of starting a popcorn business in Nigeria can range from ₦200,000 to ₦1,000,000 depending on the factors mentioned above.
Read Also: Salad Business Cost from Home
Popcorn Business Success Stories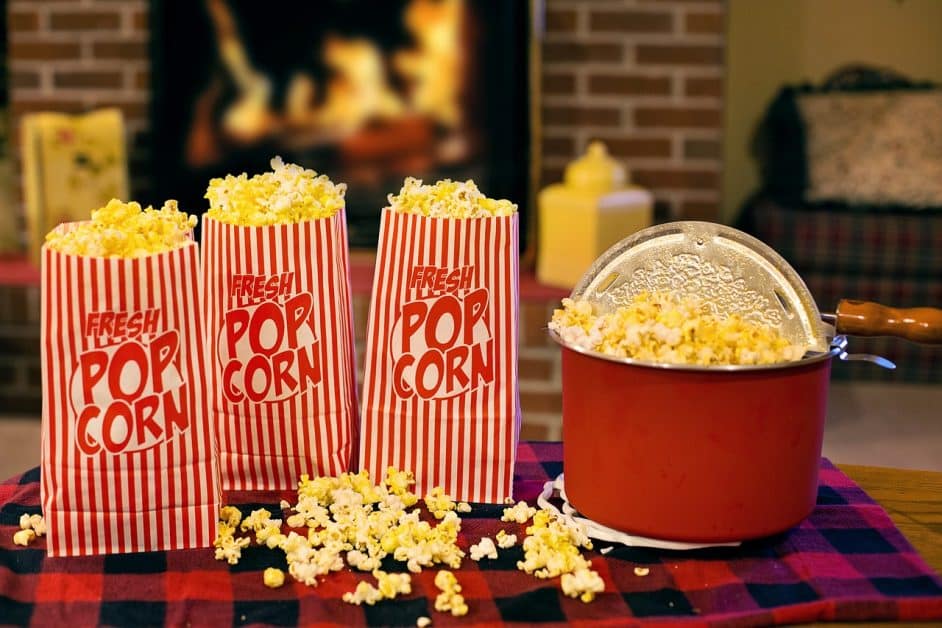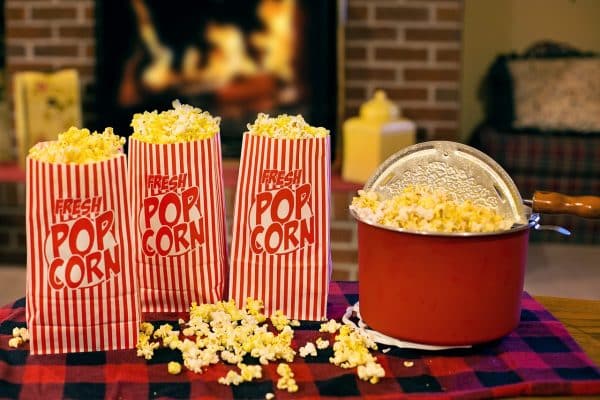 There are several popcorn business success stories in Nigeria. Here are a few examples:
1. Ola Orekunrin – Flying Doctors Nigeria
Ola Orekunrin is the founder of Flying Doctors Nigeria, a medical air ambulance service that was established in 2007. In addition to providing emergency medical services, Flying Doctors Nigeria also operates a popcorn business that has become very successful.
Orekunrin initially started selling popcorn as a way to generate additional revenue for her company, but the business quickly took off and now produces a variety of popcorn flavours.
2. Nimi Akinkugbe – Bestman Games
Nimi Akinkugbe is the founder of Bestman Games, a board game company that produces games that are based on African themes.
In addition to her board game business, Akinkugbe also runs a successful popcorn business that is sold under the brand name "Pops!"
The popcorn is made using locally sourced ingredients and comes in a variety of flavours, including butter, caramel, and spicy.
3. Deji Akinyanju – Sweetkiwi Yogurt
Deji Akinyanju is the founder of Sweetkiwi Yogurt, a frozen yoghurt chain that was established in Lagos in 2012.
In addition to selling frozen yoghurt, Sweetkiwi also operates a popcorn business that produces a range of sweet and savoury flavours.
The popcorn is made using high-quality ingredients and has become very popular with Sweetkiwi's customers.
4. Ada Osakwe – Nuli Juice
Ada Osakwe is the founder of Nuli Juice, a health food company that produces cold-pressed juices, smoothies, and snacks.
In addition to her juice business, Osakwe also operates a popcorn business that produces a variety of flavours, including cheese, caramel, and spicy. The popcorn is made using organic, non-GMO corn and has become very popular with Nuli Juice's customers.
These are just a few examples of the many successful popcorn businesses in Nigeria. Each of these businesses has found a unique niche in the market and has built a loyal customer base through high-quality products and innovative marketing strategies
Read Also:
Conclusion: Equipment Needed for Popcorn Business
I hope this guide has listed some of the equipment needed for a successful popcorn business that will make you give your own testimony of success
SEO Content Writer with over 4 years of experience in On-Page SEO which gained me an award for excellence.
This is my web space where I share helpful guides to help you earn money legitimately.
I register brands with CAC, create websites and offer Business Consultancy services. For business deals, contact me