Today, we shall take review on Cash App and see how to make mobile payments with Cash App, what is Cashcard as well as how to withdraw from your Cash App to a local bank
Before you even go on searching if the cash app is available in Nigeria you must have learned exactly how the cash app works but only want to know if it's supported in your country Nigeria before you go ahead to start using the app.
Cash App Review: What is Cash App?
Cash App (formerly known as Square Cash) is a mobile payment service allowing users to transfer money from one person to one another using a mobile phone app.
With the help of Cash App, you can request and transfer money to another Cash account via its App (dubbed as Cash App) or email.
You can then choose to withdraw the money with your debit Visa card (dubbed as Cash Card) an ATM or transfer it to any local bank account. The company was founded in 2009 by Jack Dorsey and Jim McKelvey and launched its first app and service in 2010.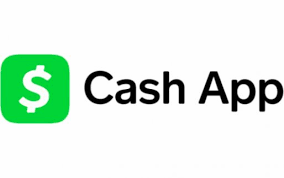 Cash App Review: What Is Cash Card?
A cash Card is a Visa debit card generated by CashApp that you can use to pay merchants and retailers with the funds in your CashApp Account. Your Cash Card is unique to CashApp and isn't connected to your bank. This is separate from your personal debit card linked to your CashApp.
Read Also: How to see deleted tweets on Twitter
Can Cash App Card Be Used At ATM?
Yes, You can use your Cash Card to make ATM withdrawals. You can also use your CashPIN to access your funds at any ATM at anytime
The Cash Card is usually a black, customizable card. Users are asked to sign their names on the mobile app. The signature will then be printed onto the card and sent to the user
How To Setup A Cash App Card
To set up a Cash App Card you need to open the Cash App and tap Cash Card. Tap the image of your Cash Card and tap Activate Cash Card or the Activate box under the image.
When the Cash app asks for permission to use your camera (to scan the QR code) tap Ok.
Hold the camera over the QR code so they line up. One interesting thing about this App is that You can use your Cash Card to make ATM withdrawals. You can also use your CashPIN to access your funds at any ATM.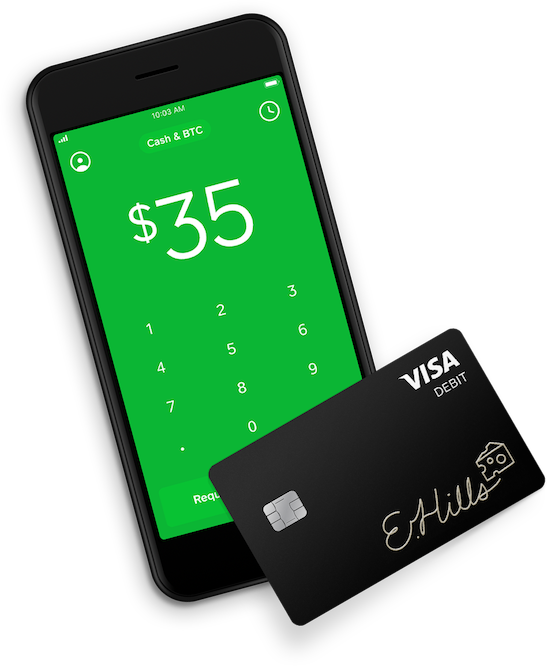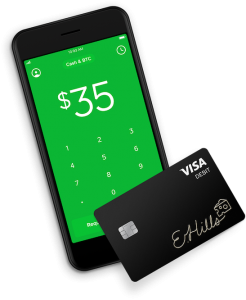 Square Cash transactions are free but only work with debit cards — not with credit cards or bank accounts. Free transactions are limited to $2,500 a week. Square Cash Pro,
which is aimed at small businesses, has no dollar amount limit but charges 1.5 per cent for debit card or bank account transactions 
When using your Cash Card to withdraw funds, the maximum amount that can be withdrawn at an ATM is $250.00 per transaction, $250.00 per 24-hour period, $1,000.00 per week, and $1,250.00 per month.
Note: Your minimum balance must be $25 for instant deposits and $1 for Same-Day Deposits after Square's processing and deposit fees. Also, New sellers start with a limit of one instant deposit per day of up to $500.
Cash App Referral Program
Here is how the cash app referral program works
When you invite a friend with your cash app referral link, you will not earn the $5 commission until your referral carries out a transaction worth $5 or more.
And you cannot make payments on the cash app without linking your debit card.
In order words, Your referrals must have their debit cards linked and send at least a $5 payment before both of you can then earn $5 each as officially stated on the app ref. Page.
Not to make things too complicated, here's how we go about it…. Tell your friends to link their cards, send 5$ payment to them and ask them to send it back to you. That's all.
Both of you will earn $5 each as a referral bonus. Always remember to preach to your friends about linking their debit cards because without them being linked, there's no way forward.
Does Cash App Work in Nigeria? (Registration)
Follow the below Registration steps to Open a Cash app account in Nigeria
First of all download The Cash App-apk
After that Turn On your ZPN VPN
Launch the app with any location from your VPN preferably US 
Click the start button, enter your email and continue with the registration process
When done, Edit your profile to fix anything needed such as your CashTag
Upload Your documents where needed or leave them empty and remain, a limited user,
Lastly Add or skip the Add Card function
Since this app isn't supported in Nigeria, before you can make this app work, you need some active VPN services. So let's get started.
Search the Google Play store and install Ovpn Spider on your android phone.
When you try opening the app, You will be prompted to install another app. Install any app that prompts you to install before connecting to the other app. Both apps work together. The above app cannot work without the second one.
What's Next?
After the above steps, Download the Cash app from any of the Below links since it won't work via Google Playstore
Download link 1

Download Cash app. Apk
After downloading and installing, Your cash app, Before you launch the app get started. First, turn on your VPN location to any top country precisely the United States.
Now open your Cash app and process your registration while your Location is still active in the United States of America.
During the registration, You will be asked for your referral ID, Use HNFXTMN as your referral ID. When your registration is complete, You will have access to your dashboard.
You will also see your referral link which you can share with others to earn based on my explanation earlier.
Now you are done: and am also sure the above inscription answered your question if cash app works in Nigeria or not and how to use Cash app in Nigeria. Remember that the easiest way to cash out when you earn some cash is through the use of PayPal.
You can request your payout using PayPal. If you are yet to own a working PayPal account, You can buy one here while it's still affordable.
Kindly share and tweet this page below if you like it and also remember to subscribe for more updates.
Is Bank Account Required For Cash App?
With CashApp Send Money, Transactions are free, but it only works with debit cards — not with credit cards or bank accounts if you are using Venmo, it is a fee-free app if you use your Venmo balance, bank account or debit card for P2P payments, but when you pay with a credit card you will be charged with a 3 per cent fee.
How To Withdraw Cash From Credit Cards
If you have a Credit card you can withdraw cash from ATMs up to the limit permitted on your card. Cash withdrawals are charged a higher rate of interest than regular card charges and interest is charged as soon as the money is withdrawn.
There is no grace period allowed for cash withdrawals before interest is charged.
Below are the companies you can get a Cash Card
7-Eleven.
Cheers.
FairPrice Xpress.
Vicom.
Star Mart at all Caltex Petrol Stations.
NETS Customer Service Centre.
Difference Between Cash Card And Debit Card
A cash card is the one you are allowed to make ATM (Automatic Teller Machine) withdrawals. A debit card will allow you to pay directly for goods and services in any place where your card's payment network (Visa, Maestro, etc.) is accepted
How Much Does Cash App Charge For Cashing?
While dealing with the app, you carry a balance until you're ready to withdraw, which is a process that takes a few days unless you pay a fee. with Cash App, instant deposits cost 1.5% of the total amount. In Venmo, they're 25 cents and only available if you have a Visa or Mastercard debit card
How To Transfer Money From Cash App To Local Bank
If you would like to transfer your money to your local bank the first thing you should do is Accept any pending payments. When someone sends you money for the first time the payment may be pending, awaiting your approval
Open the app
Navigate and Tap the dollar amount
U will see Cash Out, Tap the Cash Out
Tap and select Standard or Instant Payment
Tap and select your bank
Sign in to your bank and input your bank details
Download The App From PlayStore 
Cash App Review & Support
If you have issues using the Cash app and would like to contact their support please request contact through the Cash App or cash. app/help.
To request contact through the Cash App
Tap the profile icon on your CashApp home screen
Scroll down and tap Cash Support
Tap Something Else
Navigate to your issue
Tap Contact Support
To Request Contact Through Cash.app/help
Scroll down and click Contact Support below
Login
Navigate to your issue
Click Contact Support
To receive automated instructions over the phone, please call 855-351-2274. Please note that there are currently no phone numbers that you can call to speak with Cash Support.
To reach them by mail: CashApp 1455 Market Street Suite 600
San Francisco, CA 94103
As a reminder, no one representing CashApp will ever ask for your sign-in code over the phone, on social media, or through any other medium.
Conclusion: Cash App Review
In summary, I hope this Cash App Review has provided vast knowledge as regards to if Cash App works in Nigeria or not and every other thing you need to know about Cash App.
Kindly subscribe to our newsletter. if you found this article helpful don't forget to use the share button thanks
SEO Content Writer with over 4 years of experience in On-Page SEO which gained me an award for excellence.
This is my web space where I share helpful guides to help you earn money legitimately.
I register brands with CAC, create websites and offer Business Consultancy services. For business deals, contact me