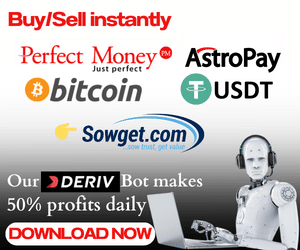 With the increasing rate of affiliate marketers and digital creators, there is a need to run Facebook Ads to generate leads. If you are a newbie to Facebook Ads, you may wish to find out how to pay for Facebook Ads using the PayU website
This post is for those interested in finding out the steps and prerequisites needed to manage and pay for Instagram and Facebook Ads in Nigeria using a debit or credit card (Naira Mastercard, Visa Card or Verve Card).
For Nigerian entrepreneurs, media buyers, digital marketers, and service providers looking to expand their customer base and increase sales, Facebook has always been a great platform for advertising.
Facebook Ads Problem
Paying for Facebook ads in Nigeria has become challenging due to the CBN's recent spending limit on international transactions.
Interestingly, I'm going to will teach you how to use PayU to pay for your Facebook ads without any restrictions.
If you live in Nigeria, paying and running your Facebook ads in Naira is amazing because you will only be charged the exact amount you spend running your Facebook ad campaign, with no additional fees due to exchange rates.
This enables you to accurately account for the media spend on Facebook ads.
After reading this article to the end, you are likely to never run into any problems if you want to use Naira, the local currency, to purchase Facebook ads using PayU.
Ways To Pay for Facebook & Instagram Ads
There are two ways to purchase Facebook and Instagram ads.
1. The first option is a credit or debit card (postpaid – international payments).
This enables advertisers to run Facebook ads while deferring payment until they reach their billing threshold or until the end of the month.
Fill out your credit or debit card information. After adding the card as your payment method, click Continue.
2. Prepaid local payments in Naira using a Mastercard or Visa
Before launching any advertisements, you must manually add Naira Payment with a Mastercard or Visa processed through PayU to your Facebook ad account.
When your advertisement runs, Facebook deducts this sum.
If you want to use this technique, you must configure your Facebook account to operate. Simply access your settings to turn this on.
It should be noted that this choice is only accessible if you have never attempted to set up a credit card before.
Make sure your primary payment method is on file before you start.
To manage the billing details for an ad account or to make a payment, you must be an admin.
You won't be able to carry out these actions if your account is disabled. Investigate a disabled ad account instead because the payment failed.
How to Configure Naira Payment for Nigerian Facebook Ads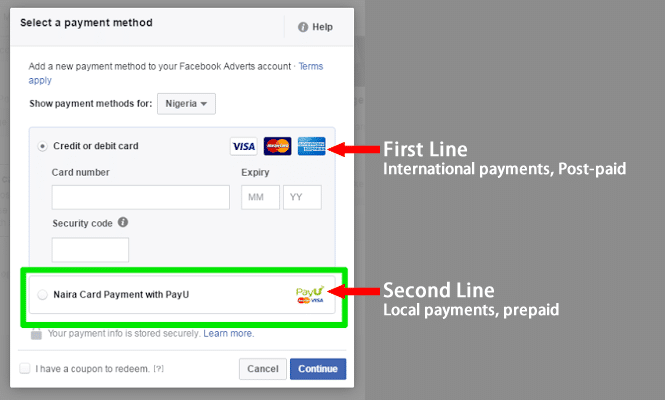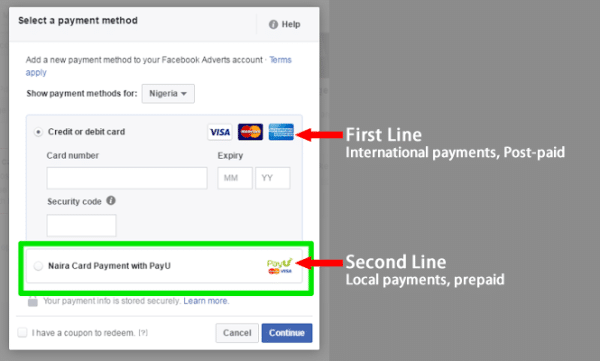 Here's how to properly set up Facebook advertising payments in Nigeria.
1. Click "Add Money" on the payment methods page for your Facebook Ads Manager account.
2. Click Continue after selecting "Naira Payment With Mastercard and Visa – PayU."
Please keep in mind that the cost of each advertisement is deducted from the money you add to your account, so you will never pay more than the amount you said.
Your payment information will be securely stored. Click the Continue button.
Pay for Facebook Ads with a debit card or PayU.
3. Click Review Payment after entering the amount you want to add to your account. To add more money, repeat this process. (Any unused amount is available for subsequent ads; refunds are not possible.)
4. Verify the amount you want to add to your account once more, then click Make Payment.
Payment Setup for Instagram Ads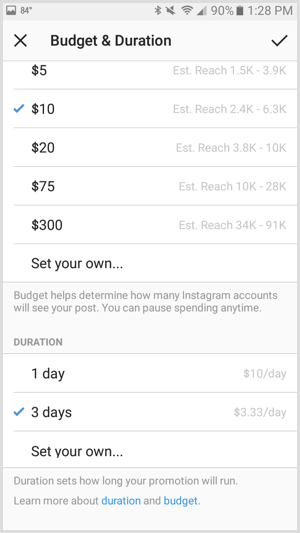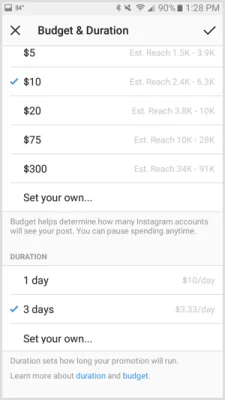 5. Click Continue to finish the process with PayU, and if necessary, turn off your pop-up blocker in your web browser.
6. To complete the transaction, enter your Mastercard or Visa information.
MasterCard Prepaid Facebook Ads Account
Choose the method by which a code will be sent to the phone number associated with your bank as your One-Time Password (OTP). If you have a hard token, you can also use that as an alternative.
7. After that, check the box indicating that you agree with the data you have entered and press "Submit."
Enter your OTP sent to your mobile phone and click "Submit".
8. If successful, a prompt "Success" appears with the amount you added and the updated balance.
The change may not appear on your account for up to five minutes.
Both the email address linked to your ad account and the Billing section of your Ads Manager will receive a receipt for your payment.
Aside from paying for Facebook ads using PayU, let's give you a hint at
Set up Instagram Ads Payment Without a linked Facebook Account or Page.
1. Select "Promote" next to the Instagram post you want to use as an advertisement. Users who have a business/professional account can only access the promotion option.
2. To move on to the following step, select your destination and click the arrow icon in the top-right corner of your screen.
You can choose from the following options: your Instagram profile, your website (you must include the link), or your Instagram direct messages.
3. Decide on your target market. Users who are similar to your Instagram followers can be your target audience, or you can develop your own.
4. Click "Promote" after entering your payment information.
How to Purchase Instagram Advertisements Using a Linked Facebook Account
When your Instagram page is already linked to your Facebook page.  This makes both accounts a single entity and a business.
They use Instagram as an additional placement on Facebook rather than as a separate platform because it enables them to quickly scale their campaigns by reaching a larger portion of the targeted audience.
As a result, if your Instagram account is connected to Facebook, any ads you purchase there will also show up on Instagram.
You can also check if your Facebook account is linked to Instagram by doing the following:
Tap the three-lined icon in the top-right corner of your profile to access your settings.
1. Choose Settings.
2. Select Payments.
3. Try to find "Your Account." You will either see a long list of numbers under "Your Account" or a company name. If you see numbers, then your account is not connected to Facebook.
If you see a business name, then it is connected).
How Much Should I Budget for Facebook Ads?
To run Facebook ads effectively in Nigeria, budget from ₦10,000 and above.
What are the prices of Facebook ads in Nigeria?
Advertising on Facebook and Instagram typically costs money, depending on your product or service, target market, creativity, and goal.
In Nigeria, Facebook advertisements can cost anywhere between 10,000 and 500,000 Naira and up.
While the price of Facebook advertising in Nigeria is thought to range from $25 to $2,500 and above.
Nigerian Bank Card That Works for Facebook Ads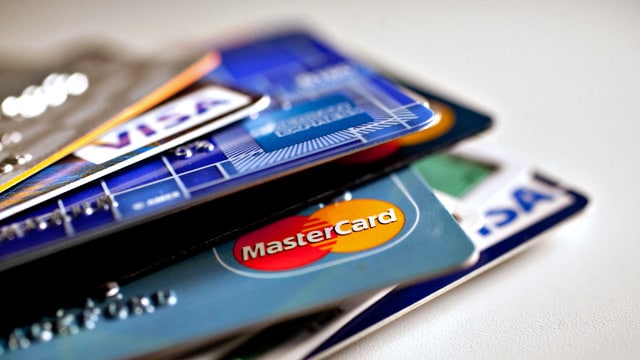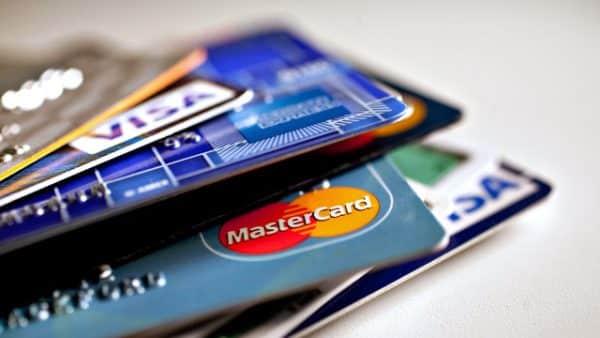 According to users' experiences and the banks they use, the best banks for Instagram and Facebook ad payments in Nigeria are
Zenith Bank Naira MasterCard
GTBank Naira MasterCard
Access Bank Visa card
FCMB card
UBA Prepaid Card (Africa) and
Wema Bank Dollar Card.
How To Run Facebook Ads In Steps
Here is how to run a Facebook ad on your account or page properly:
1. Register for a Facebook account.
2. Create an advertisement using a personal account or a Facebook page.
3. Determine a goal
4. Pick your audience.
5. Set a budget.
6. Finish your ad
7. Keep track of how well your ad is performing.
If the performance of your ad is unacceptable to you, change its parameters.
How do I promote my business on Facebook?
The following are steps to promote and advertise your business on Facebook:
1. On your Facebook business Page, select Promote.
2. Choose a Goal
3. Choose your Ad Creative
4. Create your Audience
5. Set your Budget
6. Set the Duration
7. Review your Payment Method
8. Submit your Ad
That means at the point of creating a new ad account, you must make sure the currency is in Naira and you can also change your ad account currency from the dollar to naira, but that will mean creating a new ad account and you will lose all the features of the old account in dollars.
The best way to fund your Facebook ad account once it is in Naira is through PayU.
PayU is a payment system that allows for both merchant acceptance of payments and online purchases of goods and services.
We advise using PayU because that is how the majority of users in Nigeria paid for their Facebook and Instagram ads, and no one has ever complained about it.
You can easily market your goods and services to your target market by using Facebook and Instagram Ads.
Although Facebook and Instagram do not accept all credit cards, the payment system is fairly simple.
Facebook Ads Payment Methods
Log in to your Facebook profile.
Click "Add Money" on your Facebook Ads Manager payment methods page.
"Naira Payment With Mastercard and Visa – PayU" should be chosen.
Naira card payment for Facebook
It should be noted that in order to use PayU, your Facebook Ads manager currency must be set to "Naira" and the "Local Cards" payment method must be available.
The PayU option might not be available if you switch the currency on your Facebook ads account from dollars to naira. Hence, you might have to create a new Facebook account.
Click "Review Payment" after adding the desired amount to your Facebook ads account.
"Make Payment" will appear.
When this PayU page shows, click "Continue ".
Add money to Facebook ads account in naira
You will be redirected to a page where you will be asked to enter the details of your Mastercard or Visa card. Enter the card details and click "Pay".
Select the OTP delivery method you prefer, check the box to confirm your agreement to the terms, and then click "Submit." Enter your OTP and click "Submit".
Read Also:
How To Get Someone's Instagram Account Terminated
Steps To Create a Yubo Account
Conclusion: How To Pay For Facebook Ads Using PayU

Conclusively, I hope this guide has given you a blueprint for running professional Ads while making payments with PayU
Remember that before launching any advertisements, you must manually add Naira Payment with a Mastercard or Visa processed through PayU to your Facebook ad account
SEO Content Writer with over 4 years of experience in On-Page SEO which gained me an award for excellence.
This is my web space where I share helpful guides to help you earn money legitimately.
I register brands with CAC, create websites and offer Business Consultancy services. For business deals, contact me