Are you looking for ways to get targeted listing and sell your items fast on Jiji?
Jiji is a popular online marketplace in Nigeria where buyers and sellers can connect. It is a great platform to sell a wide variety of items, from cars and electronics to clothes and furniture.
However, with so many sellers on Jiji, it can be competitive to get your items noticed.
If you want to sell your items fast, you need to make sure your ads are well-written and informative, and that you are pricing your items competitively.
In this article, we will share some tips on how to sell on Jiji fast. We will cover everything from creating effective ad listings to negotiating with buyers.
How to Sell on Jiji Fast
As we have already said, Jiji is a popular online marketplace in Nigeria where people can buy and sell a wide variety of items.
If you're looking to sell your items on Jiji quickly, there are a few things you can do.
Step 1: Choose the Right Items to Sell
Selling in Jiji was the first step, and then choosing the right items to sell is the step in the right direction.
By now you should know that not all items sell equally quickly on Jiji. Some items, such as cars, electronics, and fashion items, are in high demand and tend to sell quickly. Other items, such as furniture and appliances, may take longer to sell.
If you want to sell your items quickly, it's important to choose items that are in high demand.
You can do this by browsing the Jiji website and seeing what items are selling quickly.
You can also use Jiji's search bar to see how many searches have been done for the item you're thinking of selling.
Step 2: Price Your Items Competitively
The next step once you've chosen the items you want to sell, is to price them competitively.
If you price your items too high, they're unlikely to sell quickly.
If you price them too low, you'll lose out on potential profits.
To price your items competitively, you can browse Jiji and see what other sellers are charging for similar items.
You can also use Jiji's pricing tool to get an estimated price for your items.
Step 3: Take High-quality Photos of Your Items
One of the most important things you can do to sell your items quickly on Jiji is to take high-quality photos of your items.
Photos are the first thing that potential buyers will see, so it's important to make a good first impression.
When taking photos of your items, make sure they are well-lit and in focus.
Try to take photos from multiple angles so that potential buyers can get a good look at your items.
Step 4: Write Clear and Concise Descriptions of Your Items
In addition to taking high-quality photos, it's also important to write clear and concise descriptions of your items.
Your descriptions should include all of the important information about your items, such as the condition, brand, model, and any other relevant information.
When writing your descriptions, be sure to use keywords that potential buyers are likely to search for. This will help your items show up higher in search results.
Step 5: Promote Your Listings on Social Media
Once you've posted your listings on Jiji, you can promote them on social media to reach a wider audience of potential buyers.
Share your listings on your personal social media accounts, as well as in relevant groups and forums.
You can also use social media advertising to target your ads to specific demographics.
This is a great way to reach people who are most likely to be interested in the items you're selling.
Bonus tip: Be Responsive to Buyers' Inquiries
Do you know that customer communication is very important to you selling and your customers coming back? If you didn't know, let's put in more light on this.
If a buyer is interested in your item, be sure to respond to their inquiry as soon as possible. This shows that you're serious about selling your item and that you're interested in working with them.
If you can follow these tips, you'll be well on your way to selling your items quickly and easily on Jiji.
We wish you good luck!
How to Register on Jiji as a Seller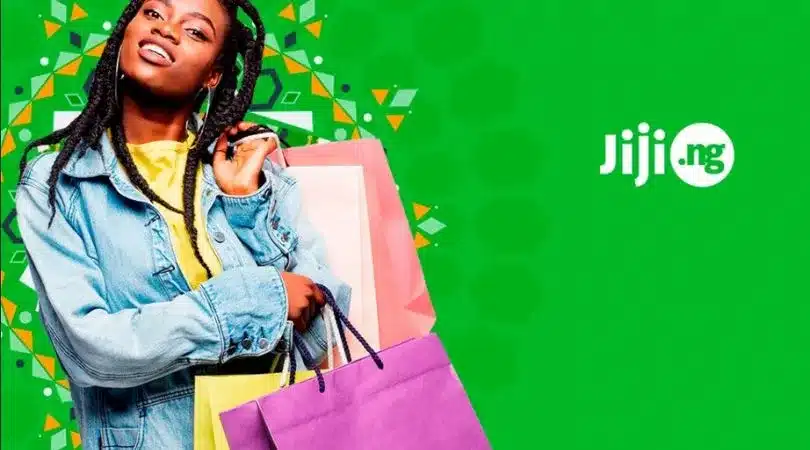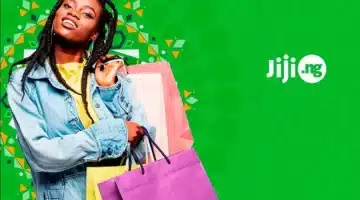 So you know it's easier to register and sell on Jiji? There are no hindrances to this. All you have to do is to go through the normal registration and get your products posted.
To register on Jiji as a seller, you can follow these steps:
1. First you have to go to the Jiji website at jiji.ng and click on the "Register" button at the top of the page.
You can register using your Google account, Facebook account, or email address.
2. If you are registering using your email address, you will need to enter your name, and email address, and create a password.
3. Once you have entered your information, click on the "Register" button.
4. You will then receive a confirmation email from Jiji. Click on the link in the email to confirm your registration.
Once your registration is confirmed, you can log in to your Jiji account and start selling your items.
5. To start selling on Jiji, you will need to create a listing for each item you want to sell.
Once you have created your listing, you can then publish it.
6. Your listing will then be reviewed by Jiji and approved within 24 hours. Once your listing is approved, it will go live on the Jiji website.
Jiji Subscription Packages
Jiji offers two subscription packages for sellers: the Boost Package and the Top Package. Both packages offer a number of benefits, but the Top Package offers more features and benefits for a higher price.
Boost Package: The Boost Package is a good option for sellers who want to increase the visibility of their listings and get more views. This package costs ₦1,500 for 7 days.
Top Package: The Top Package is a good option for sellers who want to maximize their chances of selling their items quickly and for a good price. This package includes all of the features of the Boost Package, as well as other additional features. The Top Package costs ₦5,000 for 30 days.
Which subscription package should you choose?
The best subscription package for you will depend on your needs and budget.
If you're just starting out, you may want to try the Boost Package to see if it's right for you.
If you're a serious seller and you want to maximize your chances of success, you may want to consider the Top Package.
You can also try out the Top Package for a limited time to see if it's worth the investment. Jiji offers a 7-day trial of the Top Package for ₦1,000.
FAQs on Jiji Selling
Here are answers to some frequently asked questions about selling on Jiji.
Q: What sells most on Jiji?
A: As we have already said, selling fast on Jiji means that you should sell the right products. The following items tend to sell quickly on Jiji:
Cars
Electronics
Fashion items
Mobile phones and accessories
Laptops and computers
Q: Does Jiji Pay on delivery?
A: No, Jiji does not offer Pay on delivery. Buyers and sellers are responsible for arranging their own payment and delivery terms.
Q: How much does Jiji charge for ads?
A: Jiji offers two types of ads: free ads and paid ads. Free ads are limited to one per day, and paid ads start at ₦1,500 for 7 days.
Q: How do I get paid when I sell something on Jiji?
A: Once you have sold an item on Jiji, you will need to arrange payment with the buyer. There are a variety of payment methods that you can use, such as bank transfer, mobile money, or cash on delivery.
Q: What if I have a problem with a buyer or seller?
A: If you have a problem with a buyer or seller, you can contact Jiji's customer support team for assistance
Read Also:
Countries banned by DigitStore
How to Pay on Jumia with no OTP
Final Thoughts
Jiji is a good marketplace to sell all you want. It is a place that is good for sellers just as buyers.
As a seller, you can capitalize on this by offering good items that are hard to find elsewhere.
For example, if you're selling clothes, you could focus on vintage or designer clothes. If you're selling electronics, you could specialize in foreign ones. And if you're selling furniture, you could focus on one-of-a-kind pieces.
By offering unique and interesting items, you'll stand out from the competition and attract buyers who are looking for something special. This will help you sell your items quickly and for a good price.
So, what are you waiting for? Start browsing Jiji today and get inspired by the unique and interesting items that other sellers are offering.
Then, put your dedication on it and start selling!
SEO Content Writer with over 4 years of experience in On-Page SEO which gained me an award for excellence.
This is my web space where I share helpful guides to help you earn money legitimately.
I register brands with CAC, create websites and offer Business Consultancy services. For business deals, contact me