Successful business SEO (search engine optimization) is a talent that entrepreneurs should have because it is one of the most efficient ways to expand your small business online. Any small business that uses SEO and effective digital marketing benefits from it.
By providing clients with additional information about the goods or services, you provide while also assisting them in finding what they need quickly, using Google's 89.3 Billion plus monthly visitors can assist you in growing swiftly and producing long-term results.
Third-party cookies will no longer be used after 2023, and people's attention spans are at an all-time low. The expense of the media is also rising faster than ever. What can you do as a small business to make you stand out from the competition?
The answer lies in using tried and tested methods such as digital marketing and search engine optimization. Keep on reading.
In this article, we will learn about how you can use the killer duo of digital marketing tactics and SEO in marketing to give your small business the digital presence that it requires. Let's get started.
Why Should Your Small Business Engage in Digital Marketing?
Digital marketing is an effective tool for small businesses that could enhance revenue, customer acquisition, and retention rates while making it simple for them to contact their target consumers.
Digital marketing tactics come in a wide variety, with varying degrees of effectiveness. A broad phrase, "digital marketing," is used to refer to the variety of strategies utilized in the digital realm to raise brand awareness and increase income.
Some popular digital marketing strategies include search engine optimization, email marketing, social media advertising, and pay-per-click advertising (PPC).
Small businesses can use digital marketing to promote sales by enhancing website traffic, raising brand awareness, increasing sales through email marketing programs, and generating more leads through social media ad campaigns.
Successful small company SEO (search engine optimization) is a talent that entrepreneurs should have because it is one of the most efficient methods to expand your small business online.
Suppose your website appears among the top results when a user searches for something on a search engine like Google. In that case, you're already well on your way to establishing the credibility of your small business.
Following are some top ways in which you can start on your digital marketing and SEO journey for your small business:
1. Make Your Domain Name Memorable
The domain name of your website serves as its online identification. You have a great chance to establish a positive first impression and improve your small business SEO simultaneously.
Today, there is an excellent opportunity to have a relevant and contextual domain name for your business, thanks to new domain extensions.
You may create a distinctive area for your company in your specialization with industry-specific domain extensions like '.tech' and '.store.' Moreover, you could think about domain extensions like '.online,' '.site,' '.space,' and others if you want a more extensive and adaptable online presence.
Imagine you work for a company specializing in customizing ad copies for its clients. You might purchase a domain like bestads. online. Your brand's message is conveyed through your domain name, which makes you more memorable to your target market.
These domain extensions not only let you have a domain name with many keywords in it, but they also assist you in obtaining relevant backlinks to your small business and improving its SEO.
2. Your Google My Business Listing Should Be Optimized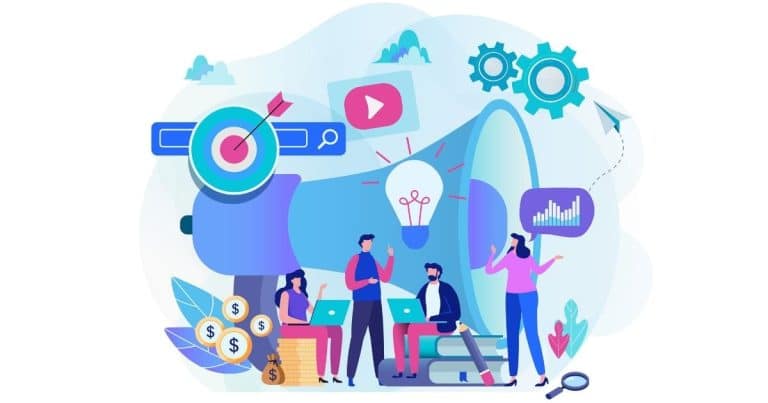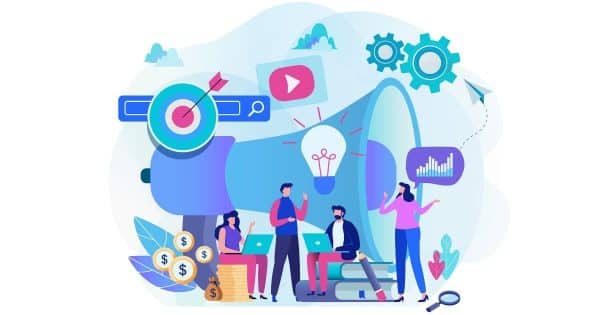 You can improve your online presence and control how your business appears on Google Search and Maps by using Google My Business (GMB), the search engine's simple and useful tool for business listings.
Because they increase their local exposure, GMB listings are ideal for companies with a physical location or another direct contact with clients.
For instance, if a user needs a car repair studio nearby, they'll most likely use a straightforward search term like "car repair studio near me" on Google.
They are looking for the repair shop's name, address, open hours, and phone number so they can make an inquiry or schedule an appointment.
If you run a car repair shop in a particular neighbourhood, having a properly optimized GMB will allow your company to show up on local searches at the right time and help it draw in more potential clients.
3. Pay Attention To Content Marketing
You must recognize the calibre and consistency of the content, especially if you want to rank well in search results.
You may want to think about the following things when generating content:
Make sure your writing is clear, and the language is interesting.
Avoid keyword stuffing and provide useful information.
Make sharing simple if visitors to your site aren't interacting with the content, having a lot of traffic will mean nothing.
Your site's foundation will be stronger the more work you put into the content. High-quality content is enduring and can benefit you long after it has been released.
4. Make YouTube A Part Of Your Strategy
Video has evolved into a potent and useful marketing tool for many small businesses with the emergence of social media.
It is recommended to make YouTube videos related to your business and practice video search engine optimization for your marketing videos to rank well on both YouTube and search engines, just like with any other online material.
Properly optimized videos make for excellent and engaging content that your small business can easily share in addition to generating traffic and improving your YouTube video ranking and search engine performance.
You may quickly and effectively establish your online presence, expose your videos to a bigger audience, and increase the recognition of your small business brand by posting your YouTube videos on various social media sites.
5. Learn To Optimize Pages On Your Website
One of the simplest and most efficient ways to increase your company's chances of appearing in the top ten search results for a given query is through on-page SEO. It entails optimizing particular parts of a website for a list of keywords you want a particular page to rank for.
For instance, here are a few things you could focus on while optimizing your website:
URL structure
For every page of your website, a strong domain name will enable you to create a URL that is both keyword-rich and relevant.
For instance, the URL structure for the page listing the top 10 SEO tools may be www.carrepair.online/CarServices if your website's domain name is carrepair.online.
This will make it easier for your audience to comprehend what kind of content is on that page right away, and when they start to favour your page, the search engine will too.
Mobile-friendliness
Most of your viewers are on mobile devices; thus, if your page is optimized for their screens, you will retain some beneficial SEO juice.
You must create a responsive site to ensure that users on mobile devices have a great experience when they visit your website for SEO tools.
Site speed
The content of your page can be improved by adding videos and high-quality photographs.
However, the time it takes for your web page to load might be dramatically impacted if these components are not optimized. The search engines won't be happy with this either because it won't be something that your audience will like.
Keyword tagging
If the keyword set for which you want your website to be found is "best car repair services," then make sure the phrase appears in the page's title, headers, opening paragraph, and throughout the page's body as equally as possible. Also, include it in the meta description.
Clearly Define Your Target Audience
If the content of your website doesn't use the precise keywords and phrases that your target audience is looking for, they won't be able to locate you on their own.
To attract your audience to come to your page naturally, you must thoroughly investigate what they are looking for online to obtain that information.
But fret not; you can identify other keywords by using your business's products or services (or existing popular keywords).
Consider looking at keywords like these for a company that offers auto repair services, for instance:
Car services near me
Best car repair businesses
Car repair made easy
Book car repair appointment online
6. Google Analytics Should Be Used Frequently
You need to regularly review what is and isn't working to be able to adequately improve your small business SEO. All the data you would require to improve how your website is optimized for search engine results is available in Google Analytics.
The tool will provide you with in-depth information regarding the pages that are receiving the most traffic, how long users are staying on those pages, and whether or not they are responding to your call to action.
7. Start Using Site Optimization Tools
There are numerous on-page optimization tools available that you may use to improve the optimization of your website, including:
8. PageSpeed Insights from Google
Everyone dislikes visiting pages that take a long time to load, especially when using a mobile connection. This Google tool will evaluate how quickly your site's pages load. PageSpeed Insights will let you know if there are any problems that you need to fix.
Semrush
Businesses from all industries rely on Semrush, one of the most sought-after on-page SEO tools, to help them optimize their target keywords.
You can examine your page with simply one click using Semrush. Again, you can find out information about the page's loading speed, tags, broken links, duplicate content, and keyword optimization. You may complete tasks that would have taken hours to complete manually in a matter of seconds.
Copyscape
It is essential to verify the legitimacy of the content you are using if you are sourcing it from independent contractors or a third-party agency. Using tools like Copyscape, you can check to see if the content is unique and free of plagiarism.
9. Do Not Overlook Social Media
Millions of consumers who might be searching for what your small business has to offer should be noticed if you choose not to use social media as an SEO strategy. Social networking sites are frequently used as search engines by users.
For instance, a user looking for leads might search "car repair" on Facebook Marketplace. They can end up on the team member's profile or the page for your business.
To increase your online influence and improve your search engine rankings, share informative posts on Facebook, interact with followers on Twitter, and post interesting and relevant stuff on Instagram.
Start by setting up a social media profile for your small business that includes all the necessary details. Include a link to your social media accounts on your website and in your emails to enable your users to engage with you.
10. Ensure Your Website Is Secure: Build Trust 
User trust is a crucial component of successful small business SEO. They do this by checking for details like HTTPS and SSL symbols, which help to establish confidence.
Although a lot of websites still use HTTP, adopting HTTPS is the only method to get the green lock icon next to your small business site's URL, which gives it more legitimacy.
This is because HTTPS offers a high level of protection. It has recently been the norm, especially for e-commerce companies.
You'll lose out on valuable traffic that could lead to improved rankings and higher conversion rates if your audience discovers that your site needs to be more secure or if their browser notifies them about the same as they visit it.
Read Also:
How to Prevent your small business from Lawsuit
What You Need For Professional Business Banner
Conclusion
We are sure that this article will help you scale and grow your small business if you apply all the takeaways. Just remember, you will need to make the best use of SEO and digital marketing to grow your small business in the digital age.
SEO Content Writer with over 4 years of experience in On-Page SEO which gained me an award for excellence.
This is my web space where I share helpful guides to help you earn money legitimately.
I register brands with CAC, create websites and offer Business Consultancy services. For business deals, contact me