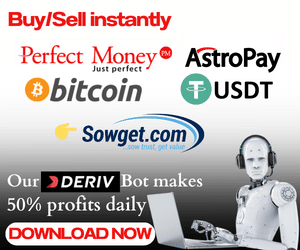 Are you looking for a safe and secure way to close your Ooma account?, Continue reading as you will discover the fast and easy steps on how to cancel your for whatsoever reason you may have
Before we go into deleting and terminating your Ooma account, it is important to understand what Ooma is all about and the benefits this platform brings. Perhaps, after that, you might change your mind and not close your account again.
About Ooma
Ooma, Inc. is an American publicly traded telecommunications company based in the Silicon Valley, California area. The company offers communications services including Voice over IP calling for business, home and mobile users.
It was founded in 2004 by Andrew Frame.
Ooma is dedicated to empowering customers to connect in smarter ways. The platform creates powerful connected experiences for businesses and consumers, all delivered through a smart, cloud-based software service platform.
Furthermore, Ooma's business and consumer phone service solutions are each ranked #1 by customers in third-party surveys. They are able to connect and deliver innovative fixed wireless internet to businesses, for both backup and primary use.
If you have not tried out Ooma customer service, then you could be missing.

How To Cancel Ooma Account
There is no doubt Ooma has been providing VoIP services to thousands of Americans over the course of its lifetime – having been first founded in 2004. It was called one of the fastest-growing private companies in 2015 and now has over $100 million in yearly revenue.
However, despite all the achievements recorded by the company, there have been plenty of unsatisfied clients who wish to close their accounts and have nothing to do with the company again.
If you are one of those clients looking for an easy guide to cancelling your Ooma account, check below
Step 1: Contact the Support Team

The first and only possible way to cancel your Ooma account is by contacting their support team and requesting a cancellation.
You can initiate a live chat here or call them with any of these two numbers 1-888-711-6662 (US) or 1-866-929-6662 (CAN).
Since Ooma doesn't provide an option to delete an account from the dashboard, this is the first step to take
Step 2: State Your Reason
It is important to state your reason for account cancellation. Ooma will likely have some very persuasive representatives on the other end of the chat who'll pull out all the tricks to try and keep you on board.
We wish to advise that you write down your cancellation reasons before starting the chat so you won't fall for their persuasive chat.
Step 3. Chat with Ooma Live
Once you're ready to cancel Ooma, start the chat online or via phone and provide your reasons for cancelling.
Step 4. Confirm To Delete Your Account
As soon as you've finished chatting with them via live support, confirm your account has been cancelled by logging in to your Ooma account and checking the subscription status.
Is Ooma Still A Reputable Company?
Assessing reviews and customer service experience, Ooma is still a reputable company. It also ties for the fifth spot on our Best VoIP Business Phone System of 2022 and is our sixth Best Business Phone System of 2022 overall. For small businesses, the basic Ooma Office plan provides unlimited calls in the U.S., Canada, and Mexico.
Why Do People Cancel Ooma Account?
It is quite amusing that Ooma still ranks as a good and reputable company, yet there have been quite a lot of cases and people seek to delete their accounts from the Ooma database
On the basis of VoIP services for small businesses, homes, and mobile users, Ooma has grown from its small beginnings in Palo Alto, CA, in 2004 to more than $100 million in revenue in recent years.
Ooma is regarded as one of the fastest-growing private companies. Even though its revenue has been steadily growing over the years, many customers haven't been too happy and have chosen to cancel Ooma rather than stay with them. But why?
One of the most commonly mentioned reasons people have decided it's finally time to move on from Ooma is the service promised simply hasn't been delivered.
Telecom Industry is not a bed of roses industry to operate in. It's fast-moving, fragile, and highly competitive. One small misstep and a happy customer could instantly turn into one looking to move to a competitor.
Another reason people choose to cancel the Ooma account is their billing problem. However, Ooma suggests that If you believe there is an error on your bill or have a question about your service, call Ooma customer support at 1-866-939-6662 (US) or 1-877-948-6662 (Canada).
The advent of so many competitors competing with Ooma and giving a better and more quality user experience is making clients consider deactivating and leaving the Ooma brand
You can check out some of these Ooma Competitors, maybe it will give you some convincing reasons why you should also close your Ooma account
Read Also:
Steps To Close Instagram Account
Conclusion: How To Cancel Ooma Account
In conclusion, We hope this guide has been insightful, and able to walk you through cancelling your Ooma account.
We also believe you are fully aware of the reasons why people choose to cancel their Ooma accounts.
If you have further Ooma account cancellation issues, feel free to let us know in the comments
SEO Content Writer with over 4 years of experience in On-Page SEO which gained me an award for excellence.
This is my web space where I share helpful guides to help you earn money legitimately.
I register brands with CAC, create websites and offer Business Consultancy services. For business deals, contact me