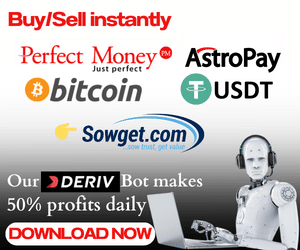 This post is a step by step guide on how to delete a wayfair account permanently.
About Wayfair
Wayfair is an online shopping site that sells furniture and other home decor and goods. Wayfair operates as an international company across different countries such as Boston, Berlin , etc.
The company was founded by Niraj Shah and Steve Conine in 2002 and currently, it is one of the best online e-commerce portals that can be accessed worldwide. As per the source, more than 77 million users are accessing the website on a monthly basis.
Having a wayfair account to shop online comes with certain advantages. The biggest being that it allows you to quickly and easily place and track orders by saving your payment information, shipping addresses, and order history.
If you are looking forward to deleting your Wayfair account just understand that the process of deleting your account isn't as easy as registering for the site.
It is not possible to delete your wayfair account on the companies website because there is no option for that. Instead, you'll need to use another alternative that involves contacting the company directly by fling an online form application and requesting they delete your account and all its associated data for you.
You can also call the company's customer service number, 866-263-8325, to request that they delete your account.
Once you send an online request, you should have a response from Wayfair in the coming days. If you don't hear back, phone their customer service line.
How to Delete Wayfair Account Permanently


There are so many reasons you may wish to delete your Wayfair account. If the reason is because of email spamming then we will recommend that you can either mark the mail as spam while opening your mail or you can unsubscribe from their newsletter by clicking unsubscribe button given at the bottom of the mail you received.
If your reason is other than then follow the guide below
Remember, you can only delete your wayfair account via the contact application form to the company
Visit the website by copying this link text to your browser tab "https://www.wayfair.com/contact_us/account" and click on the option MY ACCOUNT OR PAYMENTS.
After clicking on My Account or Payments option sign-in option will appear. Just login to your registered account and the further options will appear downwards.
On the section where you see Choose an Action, click on the option SOMETHING ELSE.
Proceed and click on Email Link as contact Method
An email form will appear right below the email link just fill out the form details like name and email address.
On Enter Details box type your honest reason regarding deleting your account and click on the button Send Message.
Read Also: How to Open a Lesotho PayPal account in Nigeria
Conclusion: How to Sign Out/Delete Wayfair Account Permanently
Do you still have issues deleting your fair account? or was your application form to delete a wayfair account rejected? kindy comment below.
SEO Content Writer with over 4 years of experience in On-Page SEO which gained me an award for excellence.
This is my web space where I share helpful guides to help you earn money legitimately.
I register brands with CAC, create websites and offer Business Consultancy services. For business deals, contact me