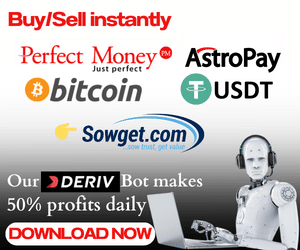 If you want to build a new website for your fashion business or increase the traffic to your existing fashion site, you will need to focus more on organic traffic than the paid ones. The best way to ensure that is to use social followers on different social media platforms.
Drive Traffic To Fashion Site
The best social channel to use for that matter is Instagram, as this is the channel that is supposed to provide the highest rates of engagement among the users. This will make it a bit easy for you to encourage them to visit your site.  
However, if you want to get the best results, you will need to focus on all other alternatives apart from your followers for Instagram to drive more organic traffic to your fashion site. There are a few key elements that will result in a widespread and sustained growth of your brand and your business.
These are:
You must take a mathematical approach to design your social media marketing strategy. This will help you to gauge the prospects and opportunities based on the potential returns.
You must analyze the newly built algorithm of Instagram and other search engines that keep on changing regularly. This will help you to know and test the content patterns as well as your site architecture that will resonate well.
You must also focus on the resources and the search verticals. This will enable you to gain more traffic, comments, and social shares so that you can make the traffic perform.
In addition to that, you will need to make sure that your content is scalable, crawlable, and tiered.
Consider Google traffic
You will indeed gain a lot of traffic through Instagram, but you should not overlook the other alternatives for that. Relying only on Instagram traffic may cause some problems in the long term. Google traffic is still the best and is the most valuable. This is because:
It grows
It is free and most importantly
The traffic is in a buy-ready frame of mind.
However, you will need to know about the ever-changing Google algorithm so that you can keep up with it so that failing it may result in a lower rank. This may result in your traffic vanishing all of a sudden. It will also save you from the Google penalty.
Most marketers invest their time and effort in gaining more Google traffic, and that includes fashion brands as well. The primary reason for this is that most of them believe that this is an approach that is natural, clean, and safe.
However, this is an approach that will show the results over time, and for that, you will need to have and follow a clear and more specific strategy on a continual basis.
This high-value approach will need a better and long-term SEO that will prevent you from taking any unnecessary risks and provide the desired traffic to your fashion site. It all depends on how prolific you are and how best you make use of your content.
Pick up a domain name
You will need to choose a proper domain name. While doing so, there are a few specific aspects that you should consider. This is because back in 2012, keyword-rich domain names had a lot of ranking advantages, but today it has no relevance. You can now choose a domain name that has only two words, or it can be long enough to describe the content of the website.
However, no matter whatever domain name you choose, make sure that it is easy to remember.
You may go for a .net version if you do want to pay additional money to get the premium .com version.
This will not have any negative effect on your social media marketing efforts or your fashion site ranks. All you have to do is choose a proper blogging platform. The most commonly chosen and popular blogging platform is WordPress. This is because this is easy to use, more flexible, and will help you in selecting the right themes.
Building a following
It is not easy to build a big fan following, and it will not happen overnight. Apart from the hard work, you will need to have a proper strategy to follow. You will not only have to put a lot of time into it but also have to make a lot of sacrifices down the way. The rewards can be massive.
Your efforts will be more as your number of followers grows. However, there are a few basic things that you will have to do at all stages. These include:
Choosing the right niche market
Defining and understanding your target audience
Knowing the ways to choose the right topics to write the blog posts for your fashion site
Ensuring the quality of the content is high and appealing to the readers
Knowing the best ways in which you can optimize your blog posts so that it has the maximum visibility in the search engine result pages
Featuring and using the industry-specific influencers in your content
Optimizing your posts for maximum readability and
Building relationships with the customers as well as the influencers.
Remember, if you are just starting, it could feel like this is the hardest part, but if only you follow the right approach.
The takeaway
The simplest way to ensure that you drive traffic to your fashion site is to research and translate the customer data to create more engaging and perhaps viral content. You can make your standard posts more appealing by including images in them.
On top of this, you must also pay attention to other vital elements such as:
It is quick to market
It focuses on the usefulness and
It follows the current trends.
Conclusion: Drive Traffic To Fashion Site
All this will ensure that your content will build the desired trust and loyalty among your followers. It is only easy to access and consumable content that will build the roadmap your social follower will take to increase the traffic to your fashion site.
SEO Content Writer with over 4 years of experience in On-Page SEO which gained me an award for excellence.
This is my web space where I share helpful guides to help you earn money legitimately.
I register brands with CAC, create websites and offer Business Consultancy services. For business deals, contact me