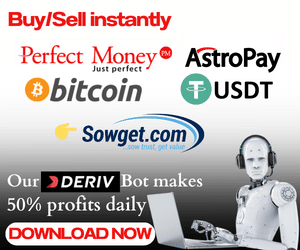 Hello, welcome to my blog once again, In our today's article we are going to learn Advanced techniques to write optimized SEO articles and get massive traffic in 2023
I noticed blogging has become very competitive these days, alot of people are aware of most SEO tips, that's why sometimes you find it hard to Rank on google even when you think you are doing the right thing, but this is because many other people are doing the same SEO articles techniques with you.
As a blogger, if I should ask God for three things I will ask for Traffic, More Traffic and Organic Traffic and of course, I can't achieve that without Good SEO I know some newbies will be asking "What is SEO?".Today I will also teach you how to write search-engine-optimized articles that rank
Advanced Technique To Write SEO Optimized Articles
Here is how to become an SEO writer.
1. Try To Understand Your Audience
A lot of people think writing SEO articles is just about Building links but the secret is Google is interested in Ranking what's best for the users, How many page views you are getting, the percentage of bounce rates on your site, and also the time on page, how long your audience is engaging with your content
try as much as possible to write user-friendly and mobile-friendly content If all this is achieved in a great amount that tells Google that people are liking what they see on your blog and they are engaging with your contents.
Google is going to rank you on the first page. By Understanding user experience you are going to know what's keeping your audience and what's making them leave your site
2. Use Good SEO Title Tags
Imagine you are writing an article with the title "How To Get Your Banned Adsense Account Back"
Just tell me why your visitors won't click on that head title to find out what it's all about since there is no way you could get your Adsense account back once it is banned.
That is what we call Killer Headline, it makes your audience feel like if they don't click on that particular title they are gonna die, but nobody is going to die anyway haha
You should also try to make your content as fresh as possible because this is going to amaze your audience, they are gonna love what you do, they are going to subscribe to your newsletter and in the end, you are gonna get more traffic and rank in Google
Read Also: Top 5 Myths About Google Adsense Most People Believe
3. Optimize Your Contents
Each time you write articles try to optimize your content with the Yoast SEO plugin, if you are not using the Yoast SEO plugging then you are just wasting your time blogging. Optimizing SEO Content with the Yoast plugin is the best way to create a search engine-friendly articles if you really wanna rank on google.
You should also learn How to write SEO-optimized descriptions. A perfectly SEO Optimized Meta Description should contain all your target keywords and keywords synonyms. It should also not be too long or too short.

This is exactly what Google wants you to do
Your focus keyphrase is the keyword you want your post or page to rank for you should try as much as possible to provide the best focus keyphrase, if you are using the free version of the Yoast SEO plugin you are allowed to use only one keyphrase but with the premium version you could use as many as you want
Focus Keyphrase Tips (what is Focus Keyphrase?)
A focus keyphrase is the word phrase you wish to rank for in a blog post
Your focus keyphrase MUST be found in your title tag (The heading of your blog post)
It MUST be found In Your Slung and Meta Description and it shouldn't be found more than 2 times in your meta description (don't over-optimize the keyphrase). I used the word MUST because am not giving you an option here, its something you have to do without thinking of other alternatives, and you have no reason or what so ever to skip it
You can see above in one of my blog posts my focused keyphrase is appearing just twice in my Meta description, my readability analysis is also smiling lol
If you optimize your content correctly and tackle the necessary mistakes you are going to have good results and you are going to increase your ranking massively
4. Do Keyword Research
what are Keywords? Keyword research is a practice search engine optimization professionals use to find and research alternative search terms that people enter into search engines while looking for a similar subject
While doing keyword research keep in mind these three things
Keywords Search Volume
Search competition
Keywords CPC
Search volume simply means the total number of searches Google receives monthly about a particular keyword.
If for instance, the monthly traffic of a keyword is 20k, it means that Google is receiving 20,000 monthly searches about that particular keyword.
When doing your keyword research it is a wise idea to target keywords that have a very high search volume with low competition. If you can find them then you are likely to get more organic traffic irrespective of your blogging platform or blogging niche.
If you are looking for the best Keyword too/keyword suggestion tool read more about SMErush and Keywords Everywhere, the most powerful keyword research tools
keyword competition tells you the percentage of the competition a keyword possesses you should try to avoid highly competitive keywords and go for the ones with low competition by doing that you are going to rank in google search engine
When you are done with finding those high search volumes with low competition keywords, the next thing you want to do is write high-quality original articles targeting the keywords.
You can write the articles yourself or save a lot of time by making use of AI writing assistants like copy ai to get the content up and running
5. Build Backlinks
Backlinks are incoming links to a webpage. When a webpage links to any other page, it's called a backlink for example if Nairaland links to my blog page here (LegacyTips) then that will be considered a backlink.
A page with a lot of backlinks is expected to rank higher on all major search engines, including Google.
Backlinks can be classified into do-follow backlinks and no-follow backlinks and each class have work it does to improve the web performance of a webpage.
With do-follow links meaning links pointing to your webpage, it contains a very useful tool. in that process, Google spider in charge of the analytic algorithm will see your page as a very useful page thus moving its position on SERPs to a position that higher
How To Build Backlinks For A New Website

If your website is new and fresh and you are looking for websites to build backlinks then consider these free SEO backlinks websites
www.quora.com
www.blackdtools.net
www.reddit.com
www.forum.cnet.com
www.nairaland.com
www.tafficcrow.co
All you need to do is visit those sites and create a profile then you will get a profile backlink to your site, it is a forum site you can do the same
You can also use links to your various blog posts, for some websites you may have to create an account with them before you can comment. just try as much as possible and do the needful, after that just sit and watch as you will get high-quality backlinks for free
6. Interlink Your Posts
Interlinking your posts is one of the ways to optimize your articles. Google loves blogs with good internal linking. Linking back to well-optimized posts from your blog posts is one of the ways through which you can improve your website's Google search ranking.
When interlinking your articles use rich SEO keywords as your anchor texts. Just like Google reads other texts from your blog it also reads your anchor texts. Don't just link back to your posts also link back to other authoritative blogs as this will earn you more ranking potential.
7. Include Your Target Keywords In Your Images
Sadly to say, this is one of the most underrated SEO strategies that even SEO professionals most times fail to implement.
Ensure all articles on your page contains the focus keyphrase and other keywords you are targeting. Including Keywords, to your blog, and post images will make you rank those images in google which could bring you traffic.
8. Use a Shorter URL (Remove Stopwords)
SEO is changing every day and so you need to always research and stay up to date with all the latest Onpage SEO techniques that work for 2022.
These days, Google prefers to rank posts with shorter URLs, statistics from google updates show that shorter URLs are more user-friendly than long URLs.
One of the best ways to maintain shorter URLs is by the removal of Stopwords.
Stop words are all those words that are filtered out and do not have meaning by themselves. Google stop words are usually articles, prepositions, conjunctions, pronouns, etc.
For a search engine, stop words are basically fluff that does not influence the search results being displayed.
The most common SEO stop words are pronouns, articles, prepositions, and conjunctions. This includes words like a, an, the, and, it, for, or, but, in, my, your, our, and their.
Learn more about removing stopwords here
Conclusion: Advanced Technique To Write SEO Optimized Articles
If this article was helpful kindly comment and let me know, it motivates me to do better. subscribe to my newsletter to keep receiving fresh updates like this one, your interest is my priority
SEO Content Writer with over 4 years of experience in On-Page SEO which gained me an award for excellence.
This is my web space where I share helpful guides to help you earn money legitimately.
I register brands with CAC, create websites and offer Business Consultancy services. For business deals, contact me