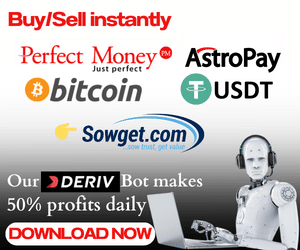 How to Hack Facebook Account is one of the most searched and hot topics around the Internet, The rate at which peoples Facebook accounts are being hacked every day is very alarming and frustrating.
With over 2 billion users, Facebook is targeted by hackers because it is one place where the scammers/fraudsters can access your email and other personally identifiable information because of Facebook's real name policy
If you want to know how hackers can hack someone's Facebook account, please go ahead and read this article to the end because I have gathered and listed out the major ways hackers are deploying to hack Facebook accounts
Note!!
This article is written with the aim of educating people about how hacking works and how should they prevent it. Please don't use these techniques for malicious purposes.
How Hackers Hack Facebook Account
Below are the most common strategies hackers adopt to hack Facebook accounts
1. Phishing
Phishing is the most common technique used to hack Facebook account. It is very easy for someone who is having little technical knowledge to get a phishing page done.
That is why phishing is so popular. Many people have become a victim of Phishing page due to its trustworthy layout and appearance.
Phishing is the process of creating a duplicate copy of a reputed website's page with the intention of stealing a user's password, or other sensitive information like credit card details.
In our topic, it means creating a page that perfectly looks like a Facebook login page but in a different URL like fakebook.com, or faecbook.com, or any URL that pretends to be legit.
When an unsuspecting user lands on such a page, he/she may think that is the real Facebook login page, asking him/her to provide his/her username and password. So, the people who do not find phishing page suspicious are going to enter their username & password.
The password information will be sent to the hacker who created the phishing page. At the same time, the victim gets redirected to the original Facebook page.
Read Also:
How To Identify Scam Or Business Frauds In Nigeria
Identifying Between A Fake & Original Power Bank
How To Avoid Phishing Attacks
Never log into your Facebook account on other devices
Avoid emails that ask you to log into your Facebook account
Always use Chrome, as it identifies the phishing page
2. Social Engineering
This is the second most common technique for hacking Facebook accounts. In fact, this method shouldn't come under Hacking, since much knowledge is not required for this method.
I am listing this method under hacking to ensure the list of most common techniques used to hack Facebook accounts in their respective order.
Social engineering is basically a process of gathering information about someone, whose account you need to hack. The information may be his/her date of birth, mobile number, boyfriend/girlfriend's mobile number, nickname, mother's name, native place etc.
Tips To Protect Yourself
Never share your personal information via email, phone, chat messenger
To avoid the risk of Baiting, block USB devices
Avoid links from suspicious or unknown sites
3. Email Id Hacking
One of the old-time favourites amongst cybercriminals to hack Facebook account is email ID hacking. All the hacker needs to do is access the connected email id of any Facebook account and manually reset your Facebook password. The best way to protect yourself against this kind of hack attack is to enable 2-factor authentication.
Tips To Protect Yourself
Use Strong Passwords for your email account
Enable 2 step authentication in your Gmail account
Never enter an email account on unnecessary sites
4. Browser Extension Hacker
This method doesn't let the Facebook hacker/attacker gain complete access to your Facebook account, however, it gives some power to control your account indirectly.
I've seen multiple Google Chrome and Firefox add-ons, which secretly perform actions, like following a person, like a page on behalf of your Facebook profile, etc.
When you visit some malicious websites or web pages, you will be prompted to install a browser add-on. Once you install the add-on, it will perform all the tasks described by the hacker or attacker who created it.
Some primary actions are posting status updates on your wall, like a Facebook page, following a person, adding you to some Facebook groups, inviting your friends to like a page, or joining a Facebook group etc. You may not know these things happening on your Facebook account until you check your Facebook activity log periodically.
5. Mobile Phone Hacking
Smartphones these days have made it easy for Facebook users to access their accounts through their devices. If the hacker can gain access to the victim's mobile phone, the hacker has access to the victim's Facebook account.
While there are several mobile spying software used to monitor a mobile phone, the most popular are Spy Phone Gold and Mobile Spy.
Tips To Protect Yourself
Use a trustworthy mobile security and Antivirus program on your mobile phone
Never install apps from unknown sources
Uninstall suspicious apps once you notice
Common Signs Of A Hacked Facebook Account
Your name, birthday, email or password has been changed
Someone sent out friend requests to people you don't know
Messages have been sent from your account, but you didn't write them
Posts are appearing on your timeline that you didn't post
How To Keep Your Account Safe
Thousands of people are out there looking for ways to hack Facebook accounts Therefore protecting your account is very important To protect your account, open Facebook in your browser and go to Settings > Security and Login > Setting Up Extra Security. 
Turn on login alerts so that you receive notifications when your account is logged in. This helps you catch a hacker early before any major damage is done.
Enable two-factor authentication, then choose an extra layer of security from the list.
Choose your trusted contacts and add a few close friends or family members that can help you unlock your account if it ever becomes hacked.
Don't login your Facebook details to malicious links claiming to reward you with money after signing up for free
Conclusion: Top 5 Ways Hackers Use To Hack Facebook Account
A friend of mine Facebook account was hacked through Phishing, the hacker generated a fake link and it was sent to him claiming he will receive Ten Thousand Naira after he sign-up with the link.
Unknown to him he provided his Facebook login info, he asked me to register too with the link but i resisted and warned him of hackers.
later that same night his account was hacked the hacker changed his name immediately, and his profile picture too was removed his Facebook account is gone.
As a blogger, I needed to sit down and write this article because I believe thousands of people out there will be saved reading this article
Please share or comment below if you found this article helpful
SEO Content Writer with over 4 years of experience in On-Page SEO which gained me an award for excellence.
This is my web space where I share helpful guides to help you earn money legitimately.
I register brands with CAC, create websites and offer Business Consultancy services. For business deals, contact me