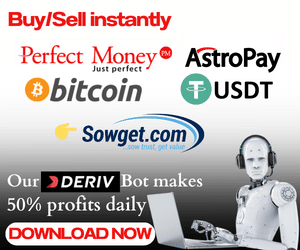 Saving money is a special skill that is hardly common. As much as people desire to earn money, there is always a need to save and invest for the future. In this MyPaycap review, you will discover how to earn and save your money through cryptocurrency in the future.
It is evident there are other saving and investing apps like Cowrywise and Trust Trade Fi but none of them is compared to MyPaycap. It will be interesting to know that MyPaycap offers something unique and different and that's why you should focus as I take you along this MyPaycap review.
About MyPaycap
MyPaycap is a cryptocurrency payment service provider that enables people to earn interest on all Crypto (Buy & Sell) payment services in all of our partners' platforms. You can save and earn 10% interest every month in USDT or to your local bank account with ease.
MyPaycap is built to become a P2P cryptocurrency wallet in the future with a variety of services including peer to peer payment, crypto savings and investment.
All payment services are provided by verified merchants and are converted to stable coins like USDT(Dollar) and used to process cryptocurrency payment for a commission.
With a massive merchant Network from across the country, MyPaycap ensures all deposits are safe, secured and used to process only stablecoin transactions for a commission partners platforms.
Furthermore, interest earned is remitted daily to all Paycap users accounts and can be withdrawn at any time.
We are a community futuristic company and believe this could be the next big trend for people to save their Naira and still earn crypto monthly without losing cash in the cryptocurrency market.
How MyPaycap Works
Below is a simplified breakdown of how MyPaycap works and how members can earn money.
On registration, members are required to make a deposit of ₦5,000 into the Paycap wallet.
Once that is done, you will earn 9000 Shiba Inu or 0.26 USDT as interest every month.
Your deposit of ₦5,000 deposit can be withdrawn anytime after 60 days of saving.
Members can withdraw or transfer their Shiba Inu Interest to any of their crypto wallets any day of their choice.
Your interest will stop accumulating, anytime you withdraw your initial deposit of ₦5,000.
Active members will stand a chance to earn ₦500 for every referral you invite through your link to Paycap and can withdraw anytime with no minimum withdrawal limit
MyPaycap also offers an additional ₦15,000 Affiliate commission per referral to bloggers who promote our Virtual training Crypto Masterclass titled " Millionaire's Guide To Cryptocurrency Investing." at a fee of ₦45,000 per entry.
Read Also: How To Start Mining Moreno Crypto
MyPaycap Crypto Education
This education is made available for all members on the website.
You are to buy the crypto education course titled "The Millionaire Guide To Cryptocurrency Investment 101"
You'll learn the beginner's guide to Investing in cryptocurrency with powerful steps taken by the 1% of successful Crypto investors who have made millions in $.
● The Fundamental of cryptocurrency.
● How to spot Million Dollar Crypto token assets.
● How To Know the Best Time to Invest in the market.
● How to Buy/Sell Cryptocurrency
● Cryptocurrency Trading Secret for profitability.
● Why people lose money in Crypto and how you can avoid it.
● The A – Z secret of Crypto Investing.
● Growing Your Investment Portfolio.
MyPaycap Registration
To register and become an active member on the website, you will have to purchase a coupon code.
kindly checkout Mypaycap coupon vendors to get yours
You can also become a coupon merchant and earn commissions.
Benefits of Becoming a coupon Merchant
1. Earn commission Process deposit and earn 1% commission for each deposit.
2. Money back guarantee. You can withdraw your commission, capital or both anytime.
3. Instant customer care support. Fast 24/7 customer support for any complaint
However, there are certain rules and regulations governing coupon code merchants on Mypaycap which you must comply. They include;
You must process payment of depositors less than 20 minutes after payment is made.
Payment not processed after 24 hours upon deposit to your bank account, will automatically blacklist your account & all funds in the merchant account will be frozen.
Merchants not meeting up within the 20 minutes time frame may cease to be merchants and funds will be refunded to your Mypaycap wallet.
MyPayCap Review: Scam or Legit
The website is still new and fresh and so far there have been no fraud cases. However, you can look out for things yourself.
Read Also: How Kemovest Works
Conclusion: MyPaycap Review: Best Way To Earn, Save & Invest in Cryptocurrency
In conclusion, MyPaycap is a cryptocurrency payment service provider that enables members to earn interest on all Crypto (Buy & Sell) payment services on all of our partners' platforms. You can save and earn 10% interest monthly.
If you have any further questions, contributions or suggestions as regards to MyPaycap review, do let us know in the comments.
SEO Content Writer with over 4 years of experience in On-Page SEO which gained me an award for excellence.
This is my web space where I share helpful guides to help you earn money legitimately.
I register brands with CAC, create websites and offer Business Consultancy services. For business deals, contact me