To combine multiple PDF files at once without losing the actual content, users can go for an online PDF
merger. This tool can combine all the documents at once without wasting the time.
The best element of using PDF combiner online is that users can avail of this tool on any device. That means if a person doesn't have his own PC or laptop, he can open the tool on any other device.
We can see a long list of online PDF mergers on the search engine. So, one has to be very attentive while choosing this tool. But new users, who don't have much idea about the features of this online tool, may find it hard to go for the best one.
To make it easy for everyone, here we will give a review of the best 5 online PDF mergers. Readers can see the features that they can get from all these tools and choose the one that they like the most.
Best Online PDF Merger Tools

Let's dive deep and have a detailed discussion on the top-rated online PDF merger tools. This can bring ease
for the users to select the best one among these tools.
1. PDFresizer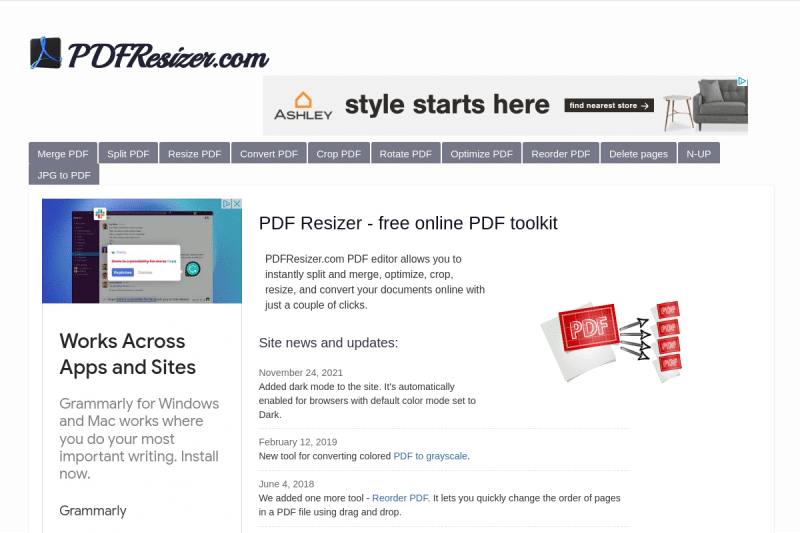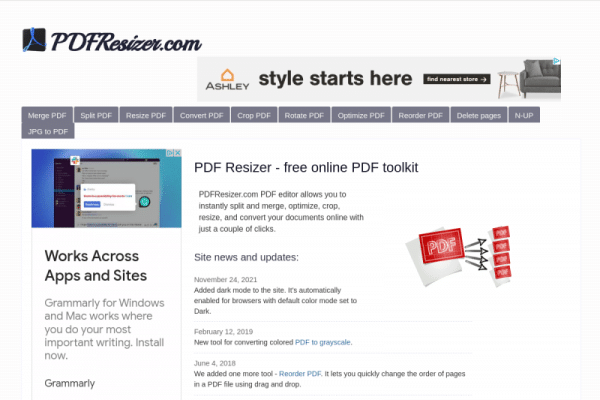 PDFresizer offers a lot of features that users can avail of to increase the workflow and manage multiple PDF files by combining them.
The best element of using this online tool is that users can add heavy files here to combine them.
Let's have a deep discussion and tell you the most important elements of this online tool.
Users can upload up to 50 files at once in this tool and merge them instantly.
All the files can be 100 MB. That means the tool supports heavy files that one can merge and
manage easily.
This online tool supports multiple file formats like PPT, DOCX, PDF, DOC, PPTX, and ODT.
All the files will be converted to PDF format after merging.
All the uploaded files are deleted after one hour. That makes the content of users secure here.
Don't put a watermark on the final reports.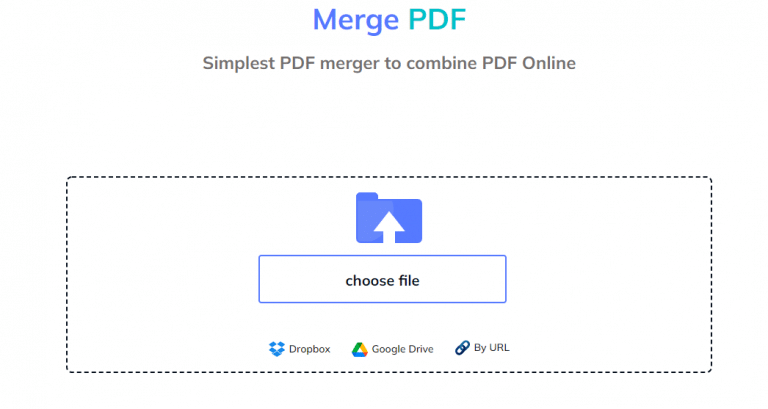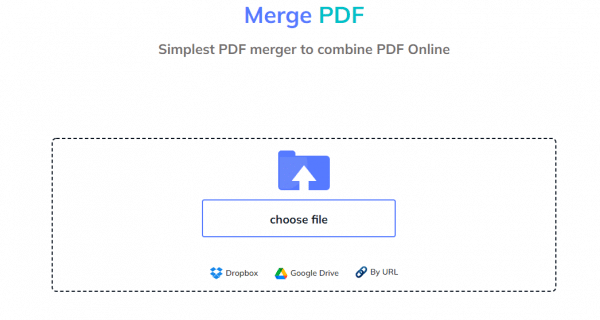 This is another top-rated online PDF merger in which users can merge the PDF files in one place with a single click. Users can get a lot of features from this online tool and all of them are free.
Here we will give a review on this online tool that shows how it can benefit the users and make their work easy
How to use
Upload files via multiple platforms like PC, Dropbox, and Google Drive.
Users can also upload the files via URL. So, the files present online can also be merged with the help of this tool.
This tool allows you to keep the files in order to get the results in a sequence.
The interface of this online PDF combiner tool is quite simple. Everyone can understand all the features of the tool and its working.
All the features of this merge PDF tool are free to use. There is no need to pay for the tool before using it.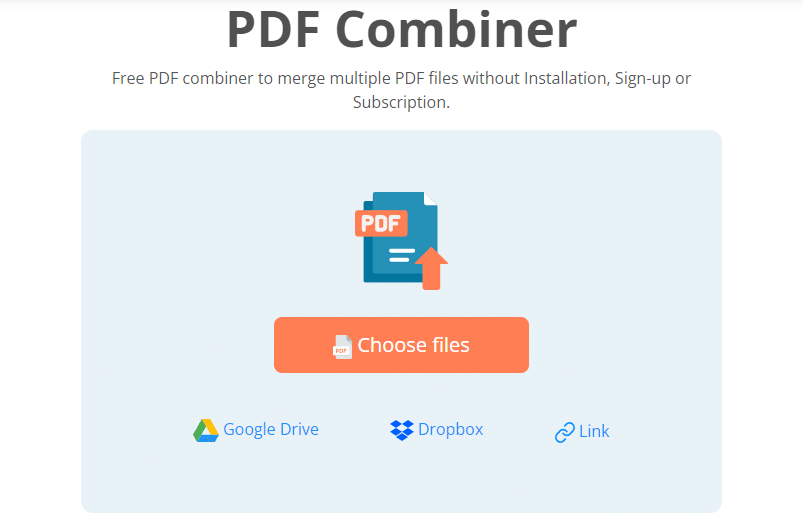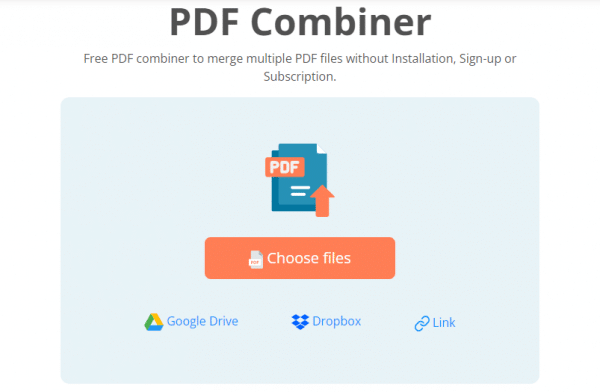 The merging tool by PDFcombiner.co is one of the best online tools in the list that can allow you to combine multiple documents at once. Users will get the results quickly without any delay. Some of the top features of this online tool are discussed in this review.
Steps to use
This tool preserves the original format of the content. The final results will be with the same alignment and text formatting.
There is no compatibility issue regarding this PDF merger. One can open it on any device.
You can merge unlimited files in this tool. It doesn't restrict the users due to limits.
After getting the final reports from this tool, users can download files.
Users don't need to pay for this online PDF combiner. This tool is free to use.
4. PDF2go.com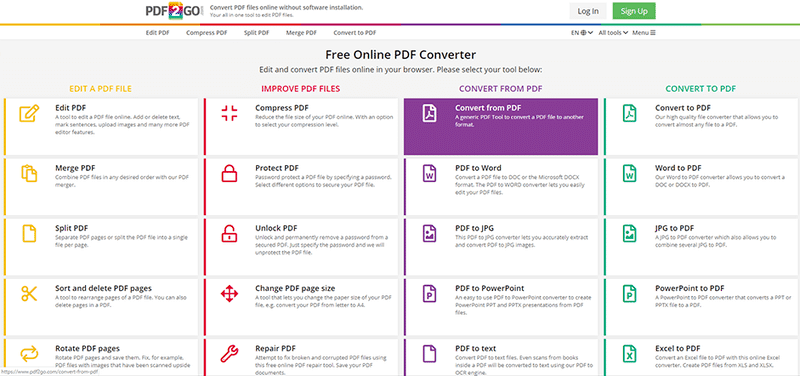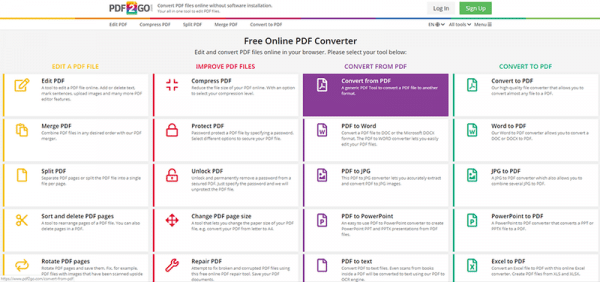 In the list of top-rated online PDF mergers, this is another amazing tool that users can use to join PDF documents and keep the data safe. One can avail of a lot of features in this online tool to manage the PDF
files.
Here are some of the best features that users can get in this PDF merger.
This tool allows users to upload files from multiple platforms. By using the URL of the PDF files you can merge documents here.
The working of this online tool is very fast. So, one can merge all the PDF documents quickly in this online tool.
There is no compatibility issue with this online tool. It can be accessed on every platform.
Users can keep the content safe in this tool. Because of this element users prefer this PDF merger for combining files.
5. Sejda.com
Sejda.com is one of the best online PDF mergers on the list where users can upload heavy files at once and merge them all in a few seconds. Like other best online tools, one can also get a number of features here that make working easy.
Upload files via Google Drive, Dropbox, and OneDrive.
The files get deleted automatically after 2 hours. So, this online tool is a safe option for users.
One can merge 50 pages for free in 3 hours. To increase the limit, users can go for the
premium plans.
After getting the results, you can save the files in the system by clicking on the download button.
6. Merge PDF by KlearStack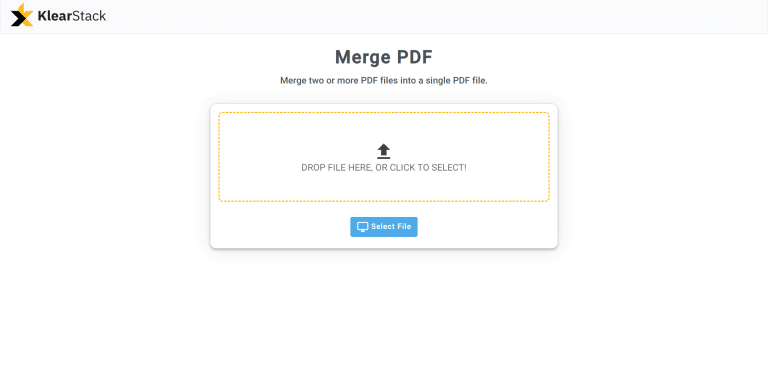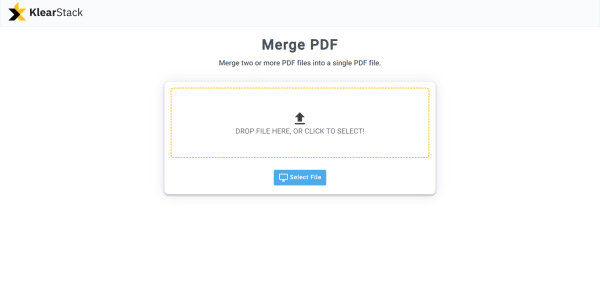 Merge two or more PDF files into a single PDF file using the Merge PDF tool.
Just drag and drop files here into the drop zone. Then reorder these PDF files as per your desired sequence. Click "Merge files" and press "Download."
It's truly that simple!
Gone are the days of juggling numerous separate files. Whether you're preparing client proposals or quarterly reports, or project updates, this tool eliminates the hassle of managing separate files.
Here's why Merge PDF is your go-to document tool:
Just add files, merge, download and you're done.

Store and review PDF files whenever needed

Share PDF files with your colleagues, with a single link.

Add, delete, and rotate PDF as needed.

Download with a single click.
Weren't you looking to bring such simplicity to your workflow? Save time, and enhance readability in just one click.
What's more? Drag & drop up to 100 files of 500 pages each. Merge PDF of up to 1500 pages.
So, sit back and drop PDF files in KlearStack's Merge PDF tool today! It's FREE and yours to try.
Read Also:
Files Sharing Sites That Are Free
How To Ensure Robust Software Security Compliance with DevOps
Tools To Discover Who Saved Your Instagram Post
Conclusion: Online Tools That Can Merge Multiple PDF Files
While you are going to use an online PDF merger tool, you must try to select the best tool that can offer a lot of features and keep the content secure. For it, you have to be very careful about choosing the tool.
You can get the best online tool only if you have an idea about the features. Otherwise, you will go for an ordinary tool where you may lose important information.
We have discussed the list of best PDF mergers in this article that can help users combine hundreds of documents at once.
If you are willing to select the best among these top tools, mergePDF.io can be a handy option because it provides you with quick results without charging money. So, users must try this PDF merging tool.
SEO Content Writer with over 4 years of experience in On-Page SEO which gained me an award for excellence.
This is my web space where I share helpful guides to help you earn money legitimately.
I register brands with CAC, create websites and offer Business Consultancy services. For business deals, contact me