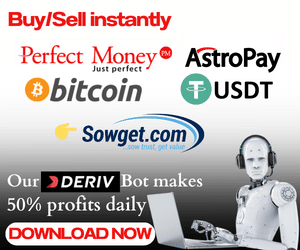 Renmoney offers SMEs and even students opportunities to borrow money to meet financial urgency. In this guide, you will discover Renmoney loan requirements, repayment and interest rate.
While the rate of technological advancement has been at its peak, business owners are looking for loan opportunities
In recent years, these loan apps platform has become one of the most accepted loan platforms in the country. This can be attributed to its fast approval rate, ease of application, and low-interest rate.
Before we go into the requirements for getting a quick loan from Renmoney, it is important to do a quick overview
About Renmoney
The Renmoney digital platform is one of the newly formed loan platforms in the country. This loan platform aims to offer various opportunities to borrow money for businesses and individuals.
Renmoney was founded in 2012 and operates on a microfinance banking license in Nigeria. The platform has recorded over 3 million loan applications since its inception
Their team combines traditional and alternative data sources through statistically driven models and they also leverage technology to deliver convenient credit, savings, deposit and banking solutions to all registered users.
Furthermore, Renmoney was launched to be an interlink between small business startups and getting small financing from banks. The fear of most business start-ups is the requirement for collateral during loan applications from banks.
Similar loan platforms you can explore are NiceNaira, Fairmoney, Okash and many more
The following products are available on Renmoney;
SEO Content Writer with over 4 years of experience in On-Page SEO which gained me an award for excellence.
This is my web space where I share helpful guides to help you earn money legitimately.
I register brands with CAC, create websites and offer Business Consultancy services. For business deals, contact me