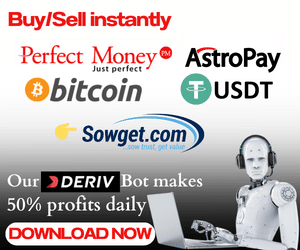 Skyresh is another networking platform that was launched shortly after the likes of N-hire and a few others. In this Skyresh review, I will work you through how the platform works as well as the requirements to register and make money.
There are so many networking platforms that have saturated the market. Deciding on which one to join could be very confusing.
While you want to invest your hard-earned money into any platform, you want to be certain you are joining a sustainable networking platform that won't go aww in the middle of the journey leaving mentors disappointed.
One important thing to do is to have a sustainability check to find out whether the platform is just to stay for a few months or it is ideal for a long-term project.
Skyresh promises to offer a sustainable and easy way for anybody with a smartphone and Internet connection to leverage and make money.
Without further ado, let's jump right into the details of this review.
About Skyresh (Review)
Skyresh is a mind-blowing concept built under a sustainable framework of digital networking.
It was planned and organized for over a year to take over the digital space by offering users a wide range of alternatives where they can make money.
The mission of Skyresh is to create a system accessible for all people of different classes, strata and religions to be able to leverage and make money in the most precious and convenient way.
On Skyresh, you will be exposed to high-value skills that can be marketized.
Courses on Skyresh
Here is an organized list of advanced courses offered by Skyresh
Programming and coding
Web development
UI/UX Design
Video editing
Advanced affiliate marketing
Social media influencing
Email marketing
Data analysis
Shopify and e-commerce
Language skills
Podcasting
Software and application development
3D animation and modelling skills
Cryptocurrency, Forex, NFTs
Skyresh Packages
On Skyresh, there are two main packages where all activities are connected to
Skyresh Package
Prime Package
Read Also: About Xenova Packages
How To Make Money on Skyresh
The amount you make on Skyresh depends on the package you opt for.
Below is how much you can earn from respective packages
1. Prime Package
Welcome bonus ₦1,500 ✅
Daily login ₦200 ✅
Daily tasks earn ₦300 ✅
Direct referral bonus ₦2,000 ✅
First indirect referral bonus ₦150 ✅
Second indirect referral bonus ₦50 ✅
2. Skyresh Package
Welcome bonus ₦2,500 ✅
Daily login ₦300 ✅
Daily tasks earn ₦400 ✅
Direct referral bonus ₦3,700 ✅
First indirect referral bonus ₦300 ✅
Second indirect referral bonus ₦100 ✅
How To Withdraw on Skyresh
To withdraw on Skyresh, you must ensure to have reached the withdrawal threshold for any of the packages. Then from your dashboard, you can place a withdrawal.
The minimum withdrawal for both the Prime and Skyresh Package is ₦4,000 for affiliates and ₦15,000 for activity users.
Does Skyresh Pay Without Referral?
Yes. but to earn higher, it is advised you refer.
Skyresh Registration
To register on Skyresh, choose the package of your choice and buy the coupon code for it.
For the Prime Package, the registration fee is ₦3,000 while the Skyresh Package comes with a registration fee of ₦5,000
Once you have successfully signed up, log in to your account and complete your profile.
Who Should Join Skyresh?
If Sapa has dealt with you
You are a student who needs a side hustle
An employer with white collar job looking for another alternative to earn
Anybody who wishes to change his financial story
Skyresh Review: Scam or Legit?
Skyresh is a new networking platform to be launched on the 17th of July. Yes, you can register and make money If you put in the work.
Since the platform is new, we can't verify whether it is legit or scam. The decision to join is yours to make.
Conclusion
Conclusively, Skyrehs is a new networking company offering diverse ways to make money through performing tasks and digital skill acquisition.
Do you find this Skyresh review insightful? tell us your experience with the platform in the comments
SEO Content Writer with over 4 years of experience in On-Page SEO which gained me an award for excellence.
This is my web space where I share helpful guides to help you earn money legitimately.
I register brands with CAC, create websites and offer Business Consultancy services. For business deals, contact me