Do you want to start a web hosting business from home and earn money?
This is a great way to earn money and be your own boss.
You can achieve this with the right tools and knowledge, and start your own business for a relatively small investment.
And, because the web hosting industry is constantly growing, there is plenty of opportunity for success.
If you're interested in learning how to start a web hosting business from home, you've come to the right place.
In this article, we'll walk you through the entire process, from choosing the right hosting provider to marketing your business and attracting customers.
Why Start a Web Hosting Business?
Starting a company in web hosting makes sense for a variety of reasons.
To begin with, it's a reasonably inexpensive company to start. No costly inventory or equipment investments are necessary. A computer and an internet connection are all you need.
Second, the web hosting market is expanding continually. Web hosting services are in great demand since every day, more and more individuals build websites.
Third, you may choose your own hours and work from home. This makes it a fantastic choice for those who wish to set their own hours and be their own boss.
How to Start a Web Hosting Business from Home and Earn Money
A home-based web hosting company may be an excellent chance to work for yourself and make money.
You can build up this firm as you expand for comparatively little initial investment.
Procedures on how to start a web hosting business from home and earn money:
1. Do Your Research
Research is the first step in launching any company. This involves being aware of your competitors, your target market, and the web hosting business.
Discover more about the web hosting sector. Web hosting services come in a wide variety, and each kind has benefits and drawbacks of its own.
To pick the best hosting services to provide your consumers, you must be aware of the many kinds that are offered.
Decide who your target market is. To whom are your web hosting services being sold? Are small enterprises, people, or both your target audience? You may modify your marketing and sales efforts if you are aware of your target market.
Consider your rivals. Who are your rivals, and what do they excel at? What can you do that others can't, or that you can do better? You may create a unique selling proposition for your web hosting company by knowing who your competitors are.
 2. Choose a Business Model
Reseller hosting and managed hosting are the two primary categories of web hosting business methods.
For novices, reseller hosting is a fantastic choice. Reselling hosting services to your own clients is possible when you buy them from a wholesale source.
Start-up costs for this company model are quite modest, but you will need to be able to handle your own customer service.
The business model for managed hosting is increasingly active. When using managed hosting, you are in charge of maintaining your own servers and giving your clients technical assistance. This company strategy may be more successful, but it also demands more technical know-how and capital.
3. Pick a Web Hosting Company
You will need to choose a web hosting company to buy your hosting services from if you go for the reseller hosting business model. There are a few things to think about while selecting a web hosting company:
Reliability: Pick a web server with a solid track record of dependability and uptime.
Features: Take into consideration the features that are crucial to you and your clients, such as email accounts, bandwidth, and disc space.
Customer support: Pick a web server with a responsive customer service team. You must be able to depend on your web hosting company to assist you with any technical problems that your clients could have.
4. Set Up Your Business
You must set up your business after deciding on a business concept and a web host. This involves naming your company, registering it, and developing a website.
Choose a business name. Your company name has to be unique, catchy, and related to your sector.
Register your business. You must register your company with the relevant authorities in your nation.
Publish a website. Make sure it is useful and well-designed since your website is really your shop. Information about your company, the hosting services you provide, and your price should all be available on your website.
5. Market and Sell Your Services
You need to begin promoting and selling your services as soon as the business is operational. There are several strategies to promote your web hosting company, including:
Search engine optimization (SEO): Make adjustments to your website to improve its position on search engine result pages (SERPs).
Pay-per-click (PPC) advertising: Run PPC advertisements on social media sites and search engines to reach prospective consumers.
Content marketing: Create and share informative material on your website, such as blog posts, articles, and infographics, to draw in more visitors.
Social media marketing: Connect with prospective clients and advertise your company via social media networks.
6. Deliver top-notch Customer Service
Providing top-notch customer service is one of the finest strategies to win in the web hosting industry.
Your clients should be able to count on you for assistance and support at any time.
Ensure that your website is simple to use and that your contact details are clearly visible.
Customer inquiries should be handled politely and immediately.
Go above and above to assist your consumers in resolving any problems they may be experiencing.
How To Make Money Reselling Web Hosting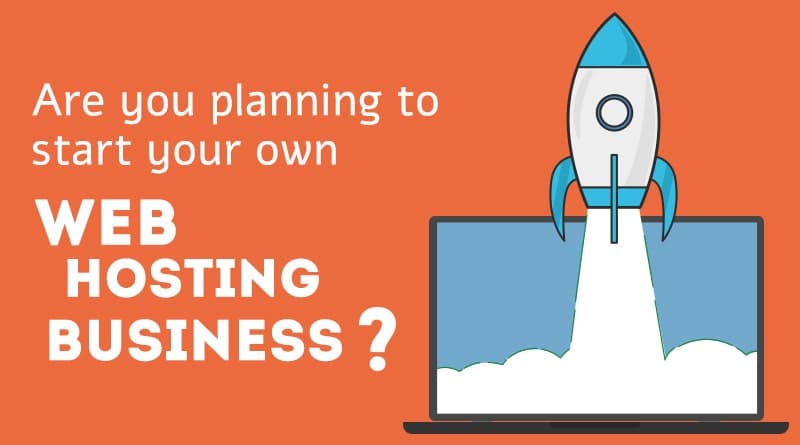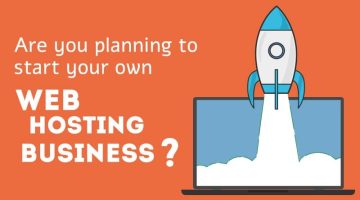 If you're computer competent and have a solid grasp of the web hosting market, reselling web hosting may be a terrific method to generate money.
Consider yourself a virtual landlord. A large parcel of property in a desirable area is purchased, divided into smaller lots, and rented to tenants.
Similar to that, but with the difference that you are renting out space on a web server rather than real estate.
You must open a reseller hosting account in order to get started. By doing this, you will have access to a server resource pool that you may later split into smaller hosting packages and provide to your clients.
You must establish some hosting plans after you have your reseller hosting account. These are the many hosting plan kinds that you will provide to your clients.
You must begin promoting your services after you have your hosting arrangements in place. You may advertise online, via social media, or even by making cold calls.
Once you begin receiving consumers, you must provide them with first-rate customer service. Building a successful reseller hosting company requires doing this.
You could cause a successful reseller hosting company and earn a nice life with effort and devotion.
We wish you the best of luck!
How to Become a Hosting Reseller
You must enrol in a reseller hosting plan with a web hosting company in order to sell hosting. You will then have access to the tools you need to develop and market your own web hosting packages.
You must build your own web hosting brand and design your own hosting options after enrolling in a reseller hosting package. In addition, you'll need to decide on your own fees and advertise your services to prospective clients.
Mastering WHM – the Ultimate Course for Web Hosting
The control panel known as WHM, or Web Host Manager, is used by web hosting resellers to manage their hosting accounts and clients. Although WHM is a highly effective strategy, learning it may be challenging.
You may learn how to utilise WHM from a variety of accessible classes. These courses come in both free and paid varieties. I advise spending money on a WHM course if you are serious about being a profitable web hosting reseller.
You will learn everything you need to know about utilising WHM in a decent WHM training.
Read Also:
HawkHost Shared Hosting Review
High Ticket Sales Funnel for Marketers
Conclusion
Before we conclude, let's let you really know what it really means to start a web hosting business from home and earn money.
Consider the scenario where you are opening a restaurant. You must choose a suitable location, give competitive pricing, and provide top-notch customer service.
You also need to have a variety of menu items to choose from, so that you can attract a wider range of customers.
Finally, you must successfully promote your restaurant to prospective clients.
The same criteria apply when launching a web hosting company. You must choose a reputable web hosting company, that has competitive pricing and gives first-rate customer service.
Likewise, you should provide them with a selection of hosting packages to choose from and successfully promote your company to prospective clients.
If you are able to complete all of these tasks, you will be well on your way to beginning a successful home-based web hosting company in Nigeria.
SEO Content Writer with over 4 years of experience in On-Page SEO which gained me an award for excellence.
This is my web space where I share helpful guides to help you earn money legitimately.
I register brands with CAC, create websites and offer Business Consultancy services. For business deals, contact me