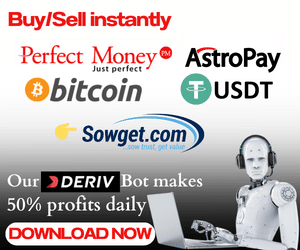 Do Spain have gift card? If you are a resident in Spain, Nigeria or any other part of the world but wish to study and find out more about Spanish gift cards.
In this guide, you will discover if gift card is available in Spain or not, types of gift cards, and the best stores to buy and redeem your Spanish gift cards.
We have written so much about gift cards ranging from Italian gift Cards, German gift cards and even some trustworthy gift card vendors in Nigeria, however, this guide will only aim at Spanish Gift Cards.
Do Spain Have Gift Cards?
Yes, gift cards are available and are widely used in Spain.
Spanish gift cards are one of the most widely demanded gift cards in Europe for those who understand the value of gift cards and their usability.
They are used mainly by small business owners and companies for various benefits such as growing brand awareness, capturing more holiday sales, enabling customer engagements and safe and easy distribution of goods and services.
If you are Spanish be assured that Gift cards are supported in Spain and you can make purchases with gift cards at retail stores, gas stations, eateries and grocery stores at your convenience.
All you need to do is load money onto the card, which you or the gift card's recipient can then spend at accepted locations.
Some prepaid gift cards charge a fee to purchase them.
Types of Gift Cards in Spain
Below are the supported gift cards in Spain
1. Spain iTunes Card
If you are searching for the perfect and most widely used Spanish gift cards then you should consider iTunes.
Spain iTunes gift cards are fun, versatile gifts for all ages and interests. Gift cards are available in $10, $15, $25, $50, and $100 denominations.
Interestingly, gift cards in Spain can be used on any Apple device in the Spain iTunes store; this is usually in form of a $100 iTunes card that will be scanned and sent through email delivery.
Which Store Can I Get iTunes Card in Spain?
Below are some stores you can easily get iTunes gift cards in Spain;
1. Apple Parquesur: Located at Centro Comercial Parquesur, 28916 Leganés, Madrid, Spain, +34 916 445 100
2. Goldenmac Apple Stores: Located at C. Sagasta, 7, 41004 Sevilla, Spain
3. K-tuin Apple Stores: Located at Calle de Goya, 42, 28001 Madrid, Spain. +34 911 870 086
4. MediaMarkt: Located at CC IKEA, C. Alcalde José Puertes, S/N, 46910 Valencia, Spain. +34 900 205 000
5. Benotac: Located at Calle de Fuencarral, 104, 28004 Madrid, Spain. +34 913 084 363
Read Also: Types of Gift Cards in Mexico
2. Steam Cards
Another supported gift card in Spain is Steam. Steam gift cards and wallet codes are an easy way to put money into your own steam wallet or give the perfect gift of games to your friend or family member.
Lastly, steam cards are so efficient and effective that you can trade them at any time and anywhere in Spain.
3. Amazon Cards
Spain also supports Amazon gift cards for fast and effective transactions. This gift card is mostly used during valentine season as a gift for family and friends.
You can buy an Amazon gift card to gift it to your loved ones. It is the perfect gift for family and friends to shop at Amazon.
4. Xbox Cards
Xbox gift cards are not only used in Spain but are recognized everywhere in the world. These Xbox gift cards are used mostly to buy the hottest new Xbox full game downloads, apps, movies, TV shows, devices, and more.
One interesting fact about Xbox gift cards is that there are no fees or expiration dates to worry about. The digital gift code is good for purchases at Microsoft Store online, on Windows, and on Xbox.
5. Google Play Card

Google Play gift cards are supported in Spain. They are prepaid top-up cards for Google Play Balance. They can be redeemed to pay for thousands of books, songs, movies, apps, magazines and many more on the Google Play store.
There are several shops to buy Google Play gift cards in Spain. For example, in the large stores, in the section of technology products, there are often gift cards for different electronic shops, including Google Play cards.
6. Cepsa Gift Card
Cepsa cards are becoming one of the most popular gift cards in Spain. With the advent of the Cepsa Gift Card, you can buy fuel, shop items or services from shops participating in the Cepsa Network.
Again, the Cepsa gift card makes it possible for businesses to purchase a Cepsa Gift Card with a preferred amount, between €10 and €500.
Activation of a Cepsa card is not too hard to do, you will have to call by phone and within 10 days you can use your new card.
7. Carrefour Gift Card
Carrefour gift cards only work in Spain, unlike others that are widely supported. It is Europe's oldest chain of hypermarkets with thousands of locations to serve you.
Bitrefill's Carrefour gift card lets you give the gift of Carrefour or shop with bitcoin, Ethereum, Dash, Dogecoin, and Litecoin.
Currently, there are more than 800 Carrefour express supermarkets, more than 140 service stations and more than 400 travel agencies.
Read Also:
Is Gift Card Available in Italy?
Types of Gift Cards in Pakistan
8. Decathlon Card
Decathlon is a chain of department stores, dedicated to the sale and distribution of sports equipment. The gift card is an electronic coupon (e-voucher) sent by e-mail that allows the holder to pay for one or more purchases, and which can be completed by another means of payment, if necessary.
Conclusion: Do Spain Have Gift Card, What are the Types Available
In conclusion, Spain is one of the European countries that supports gift card. If there is any gift card that is available in Spain that we failed to add to the list of gift cards in Spain, do let us know in the comments.
SEO Content Writer with over 4 years of experience in On-Page SEO which gained me an award for excellence.
This is my web space where I share helpful guides to help you earn money legitimately.
I register brands with CAC, create websites and offer Business Consultancy services. For business deals, contact me