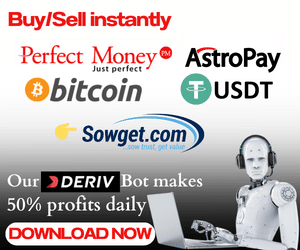 Has Giftalworld Crashed? This is no arguable one among the most searched question by Giftalworld members and intending People hoping to join Giftalworld Soon.
Giftalworld is no doubt the biggest income websites in Nigeria has made headlines with over 300k members with over 300 million paid out to its members.
The Multi-million income program which was launched on 26th of October, 2018 have been able to amass a lot of traffic from paying users who watch videos, comment, share and refer friends and family down to the platform.
But suddenly a lot of questions has been concerning the platform and a lot of people if Giftalworld is scam or not
How Giftalworld Works
For those who may be hearing about Giftalworld for the first time, I would like to give a brief explanation of how Giftalworld income program works and how members can earn on the platform
Giftalworld let you earn money by reading news online. You can also share their daily sponsored posts and campaign adverts to make money online.
No matter how desperate you are to make money online, they promise to bring you oodles of changes to keep your pocket warm. Keep reading and sharing the posts to make money online.
How To Earn On Giftalworld
Once you Sign up, you receive a bonus of 3000 points 
Reading News on their websites earn you 50 points
Comment on a post you earn 50points
Daily Login bonus is 200points
You Earn  250 points for Sharing  our Daily sponsored post
You Earn 250 points for sharing our Daily Campaign Advert.
And Earn ₦1500  for Referral Bonus.
They promise that Minimum pay for Affiliate earners (Referral Earners is N5,000)
While Minimum pay for Activities earners (Non-Referral is N15,000.
Like I said earlier I only wanted to explain the ways of earning for people who may not be aware of Giftalworld before, but just coming across it for the first time on this webpage
Has Giftalworld Crashed?
Like I said earlier Giftalworld promise to pay both referral earners (GAF earners) and non-referral earners (GAS) earners as well. Acknowledging that 70% of people Joined because of the Website promise to pay Non-referral earners every ending of the month.
Withing the period of March and April (During the Lockdown due to the Covid-19 Epidemic) the platform was able to generate over 200k members taking the tally to 400k members.
Hungry Nigerians were looking for opportunities to earn online during lockdown from home in order to provide food for themselves and their families at large.
There was quite a buzz as users of popular referral website, Giftalworld is in a panic as to whether the platform has encountered a crash or is a scam.
However, the website was supposed to pay out to some members (Non-referral / GAS Earners) on April 23rd 2020 but unfortunately, the website went off as soon as the time for withdrawal was due and only a few people were able to fill the withdrawal form.
Some members went to social media to express their woes and anger at the owners of the platform who have refused to address the situation. Angry Nigerians laid curses on the CEO and admin entirely, (You know say Nigerians sabi curse well well..).
What Happened After
The site came back after 24hours and was able to payout some members who successfully filled the withdrawal form (Though not all were paid) because it was already stated under their TOS (Terms of service) that their monthly revenue generated won't be enough to pay everybody, its a turn by turn process.
The CEO (Raji Ibrahim) Later released a statement that the site went off simply because of massive traffic hence members were all rushing to fill the withdrawal form and that everything was back to normal.
Giftalworld promised to pay 15k to each member who has earned up to 50k GAS point and considering the fact that the platform had over 300k members
Multiply 15k by 300k then you will realize that's a huge amount of money to be paid out and it's such a daunting task to do
Has Gitalworld Crashed?, Do They Still Pay?
Currently, the website works fine and normal and still payout members, I know some are asking If Giftalworld is Scam.
Giftalworld is still paying Referral earners on daily basis as usual but the major problem is the GAS earners, Giftalworld has over 400k Members on their website and because of that, it becomes very difficult to pay all GAS earners.
One other problem is the fact that Giftalworld has lost its Trust and integrity since that ugly experience, so it now becomes very hard to convince people to join.
We live in a society where people spread bad news more than Good news, the news of the site being down on GAS day went Viral and people said many negative things about the platform some angry members even reported the official Facebook Group for Giftalworld as it was banned.
My Opinion On The Matter
Giftalworld Created millionaires and made easy the lives of many Nigerian Youths (mostly students), they even went far to Sponsor on of their Top earners to Dubai, If you should Look at the ugly side of Giftalworld lets not forget the positive side too
The major people who benefited from the platform were GAF/ Referral earners and just like I do tell my friends, the best way to earn on a platform is to refer hence there is no better way to promote a business other than bringing I more people to Join.
If you sure after Joining the platform you will be able to get people to join under you then you won't have a problem on the platform.
Like I do tell my viewers We do business to favour both the company and its members so to cut it simple and clear, If you cant refer people to Giftalworld don't join the platform I like being honest to my viewers
However, if you are well convinced that getting people to join Giftalworld won't be a burden to you then you can Go ahead with Giftalworld Registration
Click Here Now!! To Join Giftalworld
If you need a guideline for Registration, you can check out My Giftalworld Registration guide
The Future Of Giftalworld
Martin Luter King Jnr Once said "A Leader is not a searcher of consensus but a Molder of consensus" Giftalworld CEO and the admin needs to find innovative strategies that will bring the platform lively like before.
A Strategy where both referral earners and non-referral earners will get paid respectively, I myself have benefited greatly From the platform and it remains the best that has ever existed.
Read Also: How To Make 20k weekly on Trolex Income Program
So I highly recommend that Giftalworld is best for referring since they have the highest referral commission compared to other income programs in Nigeria.
Conclusion: Has Giftalworld Crashed?
For those asking "Has Giftalworld crashed?" and if they are still paying or not, I believe this post has explained everything you should know about the platform.
However, this post was in no way made to tarnish the reputation of the platform, Remember Giftalworld has the highest referral commission compared to other income programs in Nigeria, so far as you can refer you are Good to goooooo
SEO Content Writer with over 4 years of experience in On-Page SEO which gained me an award for excellence.
This is my web space where I share helpful guides to help you earn money legitimately.
I register brands with CAC, create websites and offer Business Consultancy services. For business deals, contact me