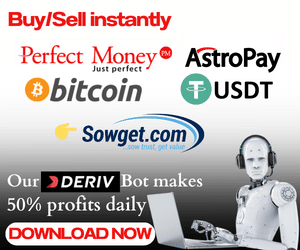 How does Whatsapp make money? Welcome to my Whatsapp Review, have you ever thought of making money on WhatsApp? Do you think WhatsApp is only meant for only chats and messages?
if that's your point of view then you might be making a big mistake, today we are going to learn how to make money on WhatsApp.
I am very certain that you visited this blog just to find out ways to make money on WhatsApp other than hatting a whole day without earning any kobo
How Does Whatsapp Work?
WhatsApp is a messaging app that lets users text, chat, and share media, including voice messages and video, with individuals or groups.
WhatsApp is a free app for iPhones, Android smartphones, Windows Phone and Mac laptops and Windows PC.
It allows you to send messages, pictures, videos and even voice recordings, as well as make voice and video calls over the internet for free, rather than using your mobile network which costs you money.
iPhone owners can do this already with other iPhones, iPads and Mac computers using iMessage and FaceTime but this is ideal if you want to communicate with someone who has an Android smartphone or vice versa.
Did you know Whatsapp Is derived from the root word "What's Up" hahaha I just told you today lol.
Many people prefer to call WhatsApp instead of calling it WhatsApp Messenger.
WhatsApp is WhatsApp Messenger because it is an App for messaging. WhatsApp is an app with a web version (web.whatsapp.com).
This social platform will use your phone's Internet access and connections to process and send those messages so that you can avoid the SMS fees.
The WhatsApp voice and video calls will also use your phone internet connection instead of your expensive cell plan calling charges
Both WhatsApp and WhatsApp web services will need an Internet connection to work whether you are using your cell phone or computer system.
Is Whatsapp Better Than Facebook?
Personally, if I had the choice to choose from WhatsApp or Facebook I will rather go for WhatsApp because it is best for business,
WhatsApp is a limited social platform and not like Facebook where anybody comes to your timeline checks your profile and gets to see your pictures and other information which are supposed to be confidential
You may have alot of friends on Facebook which you do not know and this could sometimes be risky because there is no confidentiality,
just imaging having up to 500 active users and none of them is related to you in the sense that you guys can engage in a conversation but just a bunch of strangers spying on your online activities
Anyone can visit your profile, tag you to unnecessary posts and all other sorts of nonsense they want and moreover your Facebook account could also get hacked
Whatsapp is entirely different and that"s why I recommend WhatsApp because there is confidentiality here, you choose the people you want to have on your contact and who see your profile or not
The massive boost is I have never seen anyone's WhatsApp Account get hacked and so there is confidentiality on WhatsApp as compared to Facebook
You can easily share videos, pictures, voice notes and other important kinds of stuff with your friends
WhatsApp Vs WhatsApp Business
WhatsApp Business has been making news since Facebook officially announced it. In 2018, we finally have the WhatsApp Business. You can download the WhatsApp Business from Google Play Store.
But you must be wondering how WhatsApp Business is different from WhatsApp? Will you get any additional features in WhatsApp Business that are not available in the original WhatsApp?
Many questions might have popped into your brain, and we are here to explain to you the difference between both of these apps
As the name has already suggested, Facebook specifically for business designs WhatsApp Business. It is designed for the business that wants to connect with their clients instantly and in an official manner.
When you sign up for WhatsApp Business, you create a doorway to give and keep instant updates by your clients.
Difference Between WhatsApp and WhatsApp Business
The very first that you should know is that both WhatsApp and WhatsApp Business look similar and their user interface also looks pretty much the same. However, the logos of both apps are different. You need to create a Business Profile for using WhatsApp Business by providing information like:
Features like Chat Migration might be made available for WhatsApp Business. A sure can use both WhatsApp and WhatsApp Business on their device but only with different registered numbers.
An interesting feature of WhatsApp Business is that it allows its users to create a WhatsApp Business account even by using the landline number and this is something that is not available for WhatsApp users.
How To Verify WhatsApp Business Account
WhatsApp Business account verification is conditional and it is subjected to some factors before verification is treated, therefore very few business accounts are verified.
Business accounts are confirmed when the company brand is a well-known name and if the company's WhatsApp phone number is the same as the business phone number of the company.
To get your business and company on WhatsApp Business and have access to WhatsApp Business API, your company must meet some requirements.
How To Use WhatsApp Without Phone Number
Yes, WhatsApp can be used without a phone number and Internet. Normally WhatsApp usage is for free and no payment is required at least for now.
You can not use WhatsApp both for free and without the Internet, this is not possible now.
The only condition to use WhatsApp without having Internet access is to use your device with a sim call ChatSim; which is available and accessible worldwide.
There are no restrictions on this sim, but you must pay an annual fee of $25 and the shipping fees to your country or region.
ChatSim is just your mobile communication sim card that will work with all major chat applications including WhatsApp.
That is the only way to use WhatsApp without a phone number for now.
Is Whatsapp Free To Use?
Not long ago, one had to pay for WhatsApp. It solely depended on the country that you lived in.
For some, you had to pay $1 annually. Others would let you enjoy it for free for the first year.
Once it is over, you would have to pay a subscription fee. In early 2006, that changed for the better. The app became free for use
How To Make Money On WhatsApp
Having answered your question on How does WhatsApp work let me quickly explain how you can make money with WhatsApp
Although WhatsApp itself doesn't allow ads or commercial transactions, still there are plenty of ways to take advantage of its unique format and make money with WhatsApp
For so long, many have had the perception that WhatsApp was designed solely for personal communication.
They failed to understand that business can also flourish if there is adequate communication.
Many people can testify to the fact that they have made much money using WhatsApp.
It is important to note that WhatsApp itself does not allow business transactions directly, but you can always promote your business and share your product links within your contacts.
You just have to have a specific niche market you are targeting, you can then start manipulating WhatsApp usage to make money in your niche.
It is no longer a secret that people spend so much on data without knowing how to make money online. I will show you some the ways to make money from Whatsapp, 
and also my secret Whatsapp earning method you can achieve with your android phone, iPhone, or any other phone that has Whatsapp functionalities.
Before writing this post, I decided to research some tactics that other people were using; trust me when I say that it is BULLSHIT!!!
I saw many people advising others to do some stupid stuff like;
Clickens
Link shortening
Blab la blab la bla
All those of the above are bullshit and don't work. If you don't know the secret to converting your Whatsapp into a money-spinning media tool, then it is time I show you the secrets.
You may wonder what I am about to write and imagine me as a celebrity; the truth is that I am just a regular guy with no significant following.
I have the right set of people on my list and do what I need to do to make money.
1. Boost Your Local Business/Brand With WhatsApp
If you already have a business, you can use the app to inform people or your target market or audience about your product, company or skills.
All you need do is to create a WhatsApp group of all your customers and start messaging them both text-based and videos of your products.
It is just the same way you promote your local business on Facebook
2. Create A Paid Group And Train People
Have you ever thought of marketing your skills using WhatsApp by simply creating a paid WhatsApp group and asking intending members to pay so as to get access to it?
Well this is another cool trick to make money with WhatsApp, it doesn't really matter what you are teaching or coaching people for so far as there is high demand for it
You can organize a seminar and get people to join your group where they will train members to acquire skills
People want to improve their lives and find ways to help themselves. So if you know that you are skilled in anything, and that skill can be transferred, then this is the time to make money.
Creating a paid WhatsApp group makes it confidential, you state the rules of the group and each member who violates the group will be kicked out
in that way there won't be spamming and also fix discussing sessions at your own continent time
3. Use WhatsApp To Promote Affiliate Programs
You can make huge money as an affiliate marketer promoting products and services of big companies and various e-commerce sites such as Amazon, Click Bank, Jet.com, Banggood, MiniinTheBox, AliExpress and Wealthy Affiliate.
You will be paid for every subscription or sale you attract via your affiliate link for every product you promote.
Just pick affiliate links of your choice and message through your WhatsApp to all your contact or the targeted audience relating to that product.
As they open and click your link and sales or subscriptions are made, you will earn a commission on every purchase. It is as simple as that.
You can also promote Affiliate Links of Your Choice and earn massive Commission
4. Promote Your Website on WhatsApp
Having your website will help you earn passive income forever, as long as your hosting is intact, you work once, and you keep making money forever.
You can start a blog almost free these days, and a website can be created within 30 seconds.
Having your website will help you start a business online, you can learn how to start making over $20, 000 monthly just with your website within two years. The focus is to have a site that is set out to help your targeted audience.
You will need to identify your audience and start producing quality content that will add value to them.
Your content can either be YouTube, Text or Webinars. The more quality helps you render, the more money you can make.
As soon as you complete content, you can target your audience via WhatsApp by creating a group on your WhatsApp.
You can broadcast the link to your produced content through your WhatsApp to your readers or audience.
You will be amazed that you will experience a jump in your audience numbers because there will be a lot of self-forwarding as long as it is value-added content.
How To Setup A Whatsapp Account And Start Making Money
Below is how to properly set up a money-making WhatsApp account
1. Have Expertise On The Subject
You must be known for something before people can move their money over to you. You can't be a "nobody" and expect to have a Whatsapp Earning method that will pay your bills.
I am an authority on internet marketing and making money, so people can easily trust me to share my knowledge with them.
If you can make shoes, and creams, write books, and let people know what you are good at doing. When you promote yourself using the Whatsapp earning methods I have written, you will get clients.
2. Add the write People To Your Contact
You can't be a land seller and keep adding young girls of 18 years and boys of 23 years to your contact list.
Are they the ones to buy the lands you are advertising?
Know the demographics of people you are targeting, reach out to them and add them to your Whatsapp group. That is the way to make money on Whatsapp!
3. Never Advertise Always
Too much of everything is bad, and I hope you know that saying. When someone bombs my timeline with just adverts, I go ahead and just mute the status and move on. There should be some atom of flexibility to the way you advertise your products.
Make it fun, lively, educating, and inspiring, while still retaining your advertisement goals.
How Does WhatsApp Make its Money?
Do you ever wonder, how WhatsApp make money? here is the complete answer with details from the beginning of its journey. More than 2 billion monthly active users are sending trillions of messages, photos, videos, contacts, places and more.
Most of the students sent their notes, and team discussions and got GF/BF and infinite things happening there. WhatsApp is completely free. You can use it for unlimited sharing.
There is no restriction at all. But how is WhatsApp making money? Facebook bought WhatsApp in 2014 for $19 Billion..!! Why did Facebook buy WhatsApp with that much big money? Really is it worth it? Surprising thing is, still, Facebook also not displaying any ads.
The billion-dollar question is about money. I gave all answers to your all following doubts.
I have read in many fora (such as Yahoo answers, Wiki and Reddit), people are asking how does WhatsApp make money?
The best way to understand how WhatsApp makes money is to explain how the company makes money both before and after its acquisition by Facebook.
How WhatsApp Makes Money Before Acquisition
When WhatsApp was initially started, they were funding its activities by setting the WhatsApp App download price at $1 for some countries.
Why some selected countries were set for free for a year, they were expected to renew WhatsApp usage with a $1 subscription.
How WhatsApp Makes Money After Acquisition
Facebook took over WhatsApp at the cost of $19 Billion.  Before they bought over, the revenue of WhatsApp stood at below $100m and was valued at just over $ 1.6 billion.
But Facebook decided to go beyond this valuation and bought the company with a massive sum of money. What are they seen that others can not see?
Many people will expect Facebook to go for ads placement on WhatsApp, but this was not allowed both before and after its acquisition by Brian Acton, the funder of WhatsApp
How Facebook Makes Money with WhatsApp
The objective of Facebook management was to stop WhatsApp to give way to the Facebook Messenger App, and the then administration of WhatsApp leveraged that by demanding $ 19 billion!!
To date what is still and must be FREE of Ads. So how is Facebook using leveraging WhatsApp to make money?
FB is not making money directly from the users of WhatsApp because of the Ads restrictions and stoppage of $1 subscription (which was announced on January 18th, 2016 as soon as the acquisition took place).
How does Facebook recover the investment of $19 Billion in acquisition fees?
Facebook is currently leveraging on the massive daily data from WhatsApp to increase and improve the outreach of its Facebook Ads.
This is clearly stated in the privacy policy of WhatsApp under Affiliated Companies.
Therefore, WhatsApp's user information is used by Facebook and other affiliated company to Facebook to earn huge money online.
It is essential to know that WhatsApp itself remains and operates as a single entity.
Is Whatsapp Still Worth It In 2022?
What do you think of my WhatsApp Review? I am sure you now know how to make money with WhatsApp. But, is WhatsApp Safe with the latest attack and various security issues?
You now know what is WhatsApp and how does WhatsApp works.
Can you see why this is a great platform and why you need to discover how you can start making money instantly by using WhatsApp Messenger?
The above-stated discussion provides the answers and affirms that fact.
The various tricks provided here will help you understand how WhatsApp makes its money.
While others are busy merely messaging their friends, their counterparts on the other side are making millions. Be wise and join the gaining category.
In the end, it is what you do with what you have that performs the magic it requires.
This article is an eye-opener for me; I now know the difference between WhatsApp and WhatsApp Messenger. a
Do you have any questions or contributions?
Are you making money with WhatsApp now?
Kindly drop your thought in my comment area below. I will be glad to get back to you before you know it
SEO Content Writer with over 4 years of experience in On-Page SEO which gained me an award for excellence.
This is my web space where I share helpful guides to help you earn money legitimately.
I register brands with CAC, create websites and offer Business Consultancy services. For business deals, contact me