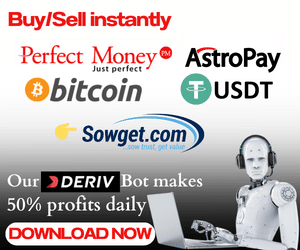 How to delete a WhatsApp group by an admin is the trending topic which we shall be discussing today to see how we are going to achieve this, and am very sure after reading this post you will know how to delete a WhatsApp group because I have come to understand that a lot of people don't know how to delete WhatsApp group
What is WhatsApp?
WhatsApp Messenger is an application that allows the sending of text messages and voice calls, as well as video calls, images, and other media, documents, and user locations.
The messenger app is free for smartphones. WhatsApp uses the internet to send messages, images, audio, or video. The service is very similar to text messaging services, however, because Whatsapp uses the internet to send messages, the cost of using Whatsapp is significantly less than texting. 
You can also use WhatsApp on your desktop, simply go to the Whatsapp website and download it to Mac or Windows. It is popular with teenagers because of features like group chatting, voice messages, and location sharing.
The application runs from a mobile device but is also accessible from desktop computers; the service requires consumer users to provide a standard cellular mobile number.
Originally, users could only communicate with others individually or in groups of individual users, but in September 2017, WhatsApp announced a forthcoming business platform that will enable companies to provide customer service to users at a scale
Whatsapp is one of the best social media platforms and its no doubt that alot of people prefer using WhatsApp to Facebook because of the amazing features on WhatsApp for example the GB WhatsApp which allows you to save your friend's status posts such as videos directly to your device storage without requesting it from him/her
To use WhatsApp you need a compatible smartphone or tablet with an active sim card, an internet connection, and a phone number. The app uses your phone number as its username, and your account is locked to the phone, although you can transfer your contacts over to new devices.
How To Delete A Whatsapp Group By Amin

For one reason or another, you may want to know how to delete the WhatsApp group as an admin which you created but now it's of no use to you, maybe that could be because the participants are not active, people are spamming in your group or you want to quit the business you have been using the group to advertise as the case may be
Just follow the steps below and discover how to delete the WhatsApp group
Step 1.
You need to locate and open the group you wish to delete, in this article let's say we want to delete the group NNU MEMBERS
After you open the group press on the group name in green colour
Step 2.
Tap And Open The Group Name
Keep it in mind that if you want to delete a WhatsApp group for everyone and you don't want it to exist again you will need to remove all participants in that group before you can achieve that, exiting the group only, means you are no longer a member of that group but the group still exists in your friends contact and they can send and receive messages  as the group is not locked
Step 3.
Remove All Participants In From The Group
After you have removed all participants from the group click on Exit Group
Step 4.
Exit yourself from the group
Once you exit the group you will see a new button asking you to delete the group and that's how to delete the WhatsApp group
Once you delete a WhatsApp group, all messages and documents in that group will be lost and you won't be able to recover them back
Facebook & WhatsApp Comparison
Facebook is a social networking platform that connects You to people. Whatsapp is an instant messaging app that uses data to exchange text or multimedia messages who are using it.
by creating Your own account on Facebook, You can connect with people by sending or accepting friend requests. You can also chat with them.
While Whatsapp requires users' mobile numbers to get started. You will have to register your number on WhatsApp, then you are good to go.
Once You're on WhatsApp, You'll be able to chat with people from your contact list who have WhatsApp phone numbers. If You don't have someone's Whatsapp number, You can simply ask for it.
On Facebook, You can upload pictures, videos, etc. even your personal information like your workplace, school/college, email, phone number, and hometown. basically everything about yourself. you can also select who can view your photos and personal info by going through privacy settings.
On Whatsapp, you can't like or share anybody's pictures. You can upload a picture to set Your profile picture you can also upload pictures and videos on your status which can stay up to 24hours then expire, you will have to upload new ones again
One good benefit of WhatsApp over Facebook is that the Facebook app consumes more data while
Whatsapp consumes lesser data compared to Facebook.
You can create pages on Facebook. People who like the page will be able to see the posts on that page. meanwhile, you can't create a page on Whatsapp. you can create a group instead of about 50-100 members. And You can share anything in that group.
Facebook supports both mobile applications as well as websites, whereas WhatsApp is built only for smartphones.
Unlike Facebook, there is no logout option on Whatsapp. If you want to turn off Whatsapp, you will either turn off data/WiFi or uninstall it completely
Read Also:
Conclusion: How To Delete Whatsapp Group By Admin
Am sure you have learned how to delete the WhatsApp group by admin today, why not subscribe to our newsletter to receive more updates like this from us, don't forget to share because there is love in sharing
SEO Content Writer with over 4 years of experience in On-Page SEO which gained me an award for excellence.
This is my web space where I share helpful guides to help you earn money legitimately.
I register brands with CAC, create websites and offer Business Consultancy services. For business deals, contact me