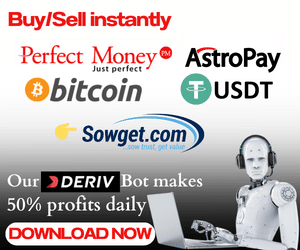 How to receive Adsense Payment through to GT bank via wire transfer is our major topic of discussion in our today's article.
Do you live in Nigeria and run a Google Adsense account? I am sure you are seeking ways how to receive Google Adsense Payments having reached the stated 100$ threshold by Adsense.
Would you like to know how to cash your Google AdSense earnings in just 2 days via wire transfer and have the money automatically deposited in your GTBank dollar account?
If your answer to the above questions is YES, then do please find below a quick and easy guide to setting up your Google AdSense payment settings to Wire Transfer to Bank Account. This is exactly how I set up my own account and got paid in 2 days.
So, How Do You Receive Google Adsense Payment In Nigeria?
First things first, you must have crossed the payment threshold to even consider receiving your earnings from Google AdSense. This is $100.
As soon as you are 100 Dollars gone, you are eligible to get your first earning. This also applies subsequently to other months. You have to have at least $100 in your Google AdSense account to be paid.
If your earnings don't accrue to 100 Dollars after the month you wish to be paid, you don't have to worry, it will be kept and accrued until you get to the payment threshold.
Recently, It was Announced that Nigerian Adsense publishers can now start receiving their Google Adsense payments by international wire transfer.
How To Receive Adsense Payment to GT Bank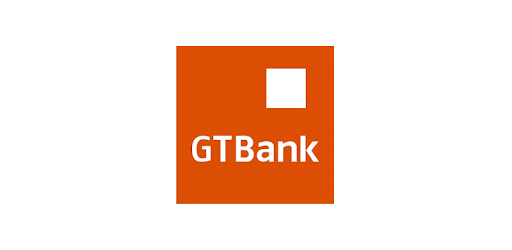 For you to receive your Adsense money into your Guaranty Trust Bank account, you will have to add your account details, including the GTBank SWIFT code as a new form of payment via the payment settings page of your Google Adsense account.
To add your GTBank account details just as I did mine, follow me through the steps below
Login Into Your Google Adsense Account
Click the gear icon in the upper right corner of any tab
From the drop-down list, select  Payments
At the left sidebar menu, click on Payment settings.
Click on Add Payment methods
Choose the radio button for "Funds transfer to bank account" and click Continue
Now Enter your bank account information as seen in the screenshot below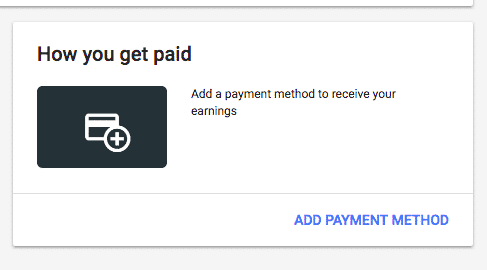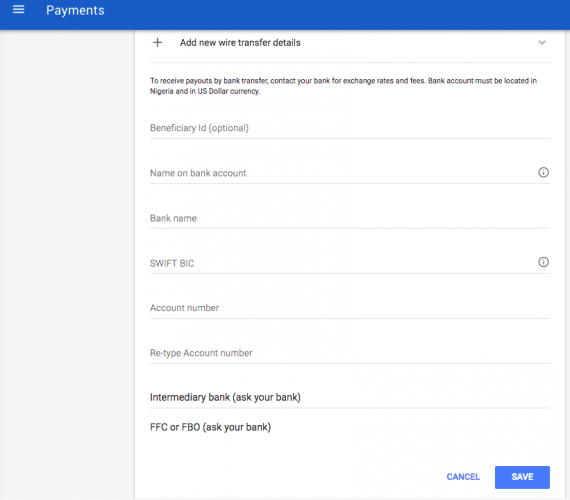 Use "GTBINGLA" in the "Swift-Bic" field
Make sure Set this form of payment as Primary is ticked. Sorry, I forgot to tick it in the image above. Then hit save.
When you're done, remember to remove the check payment option. Your Google AdSense Payments
Take note that while filling out the form you shouldn't forget to use your nearest Post Office Code (Postal Code) together with your house address
The Adsense pin will be sent to the Post Office within 2-3 weeks after application if the period exceeds one month and you don't receive any pin then you can request a new pin
When do I get paid by AdSense?
AdSense calculates your income for the period of a full month. After the month ends, AdSense takes a few weeks to review your earnings and identify false impressions and clicks before finalizing the payment.
This review is normally done by the 20th of the succeeding month. Google AdSense sends payments in the last week of the following month.
In a nutshell, this is a typical payment timeline, which begins the month after you generated your revenue.
| | |
| --- | --- |
| 3rd of the month | earnings are finalized, revenue for invalid clicks is reduced |
| 20th | last chance to make changes to your payment method |
| 21st – 26th | the payment will be sent by AdSense, changes are no longer possible |
| 27th two months later | you can reissue another payment if you didn't receive it |
Timelines could shift depending on the timezone you are in or if the day a specific action is taken falls on a weekend or bank holiday.
Why Adsense Earnings decrease after a month
The numbers you see in your performance reports are called estimated earnings. AdSense needs until the 3rd of the next month to finalize your earnings and display the result in your account under Payments > Transactions.
The reason for the difference between both numbers is invalid clicks and impressions. Google doesn't disclose information about how they distinguish those clicks, but one of those invalid activities is clicking on ads on your own site.
If you violate the AdSense policy too often, you might even get banned from the network and lose the whole outstanding payment.
How to receive AdSense payments by check
To receive your payments through check, you have to do so through DHL. You may need to pay DHL some fees at the end of the day.
You will, first of all, need to set up your check payment gateway and make it your primary method. Here is how to do it, very easy.
Go to payment settings, as usual, click on "Add a payment method" and then "Add new Check details" afterwards.
You then enter the address you would like the check to be mailed, your name, city, postal code, state and other necessary details on the form.
Then, set that option as the primary payment method. Payments through checks are sometimes delayed because of the logistics involved. This is Nigeria, remember?
What can I do if I didn't receive my Adsense payment?
In case you didn't receive your payment but did complete your payment information, your overall income is above the payment threshold and due for more than 60 days, and no issue is displayed in your AdSense dashboard, you can request a reissue from AdSense.
Conclusion: How To Receive Adsense Payment to GT Bank
Was this article helpful? please comment or share
before you leave the checkout Top 5 Myths About Google Adsense Approval
Thanks!!
SEO Content Writer with over 4 years of experience in On-Page SEO which gained me an award for excellence.
This is my web space where I share helpful guides to help you earn money legitimately.
I register brands with CAC, create websites and offer Business Consultancy services. For business deals, contact me