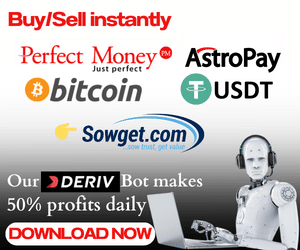 Smartshares.ng is one of the most innovative platforms in the digital space at the moment. In this Smartshares review, I will work you through how it works, and the requirements to register and make money.
Gone is the era when you need a white-collar job that will keep you in the office from 9 to 5 before you can make money.
As a matter of fact, we have evolved from that era where you set your mental health on the line working for someone and getting peanuts in return as payment
Nowadays, with current innovation, you can be in your house from morning till night without stepping out and still be earning far more than those who go to offices daily.
But what happened?
The distinctive element here is the knowledge at disposal and the creative application of this knowledge to make monetary returns.
There are so many sites that pay you for doing tasks such as Skyresh, Learnify and Instant Naire
However, this review will aim to see how Smartshares works and what it brings to the table.
About Smartshares (Review)

Smartshares is an innovative platform that offers users the opportunity to leverage the internet to their advantage.
The Nigerian Economic Summit Group (NESG) has projected the unemployment rate in Africa's most populous nation to rise to 37% in 2023. This means that the projected unemployment rate is about four percentage points higher than the National Bureau of Statistics data of 33.3% as of 2020
For this very reason, Smartshares was created to provide job opportunities for youths, graduates ad students to leverage the digital space and make passive income by performing tasks and learning high-income skills.
Smart shares was launched on 1st July 2023
How Smartshares Works
Smartshares works by offering members amazing features and digital courses through which they can learn high-income skills and be able to break the yoke of financial freedom
Features on SmartShares
Below are mouth-watering features available on Smartshares
VTU
Cable TV subscription
Spin and Win
Gift for the highest coupon seller
The reward for top earners
TikTok challenge
Courses on Smartshares
Affiliate marketing
Crypto trading
Graphic design
WhatsApp TV creation
Social media Ads
Web development
Coding
Blogging
Functional VTU website
Blockchain technology
Video editing
These courses contain the 21st-century marketable skills capable of destroying poverty from both your present and future generation
How To Make Money on Smartshares
Below is a breakdown of earnings on the smart shares program
1. ✅ Daily login bonus ₦300
2. ✅ Welcome bonus ₦2,400. This means you will get back 60% of the signup fee
3. ✅ Daily share of sponsored posts ₦400
5. ✅ Affiliate earnings ₦3,000
5. ✅ Indirect affiliate earning ₦300
6. ✅ 2nd indirect affiliate earning ₦100
How To Withdraw on Smartshares
Smartshares has one of the most reliable payment gateways. To withdraw, you have to acknowledge the following
The elite affiliate withdrawal is done every Tuesday and Friday from 11:00 AM to 1:00 PM.
The minimum withdrawal for an affiliate is ₦6,000
For non-affiliates, withdrawal is automatic once you reach the minimum threshold of ₦2,400
Does Smart Shares Pay Without Referral?
Yes, you can get paid as an activity earner once you reach the minimum withdrawal threshold. Referral is optional.
However, to earn faster and become a top earner that will give you the opportunity to get rewards, you have to refer.
Smartshares Registration
To become a member, you will have to get Smartshare coupon code for a one-time payment fee of ₦4,000
Other requirements include
A good smartphone with an internet connection
Willingness to work
Unavailability of excuses
To be added to my WhatsApp community where you can earn ₦100,000+, Chat with me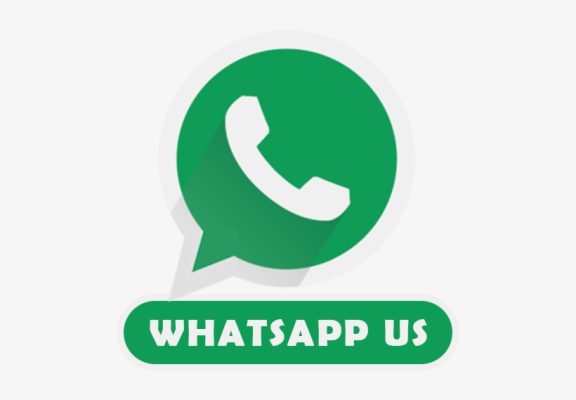 Why Should You Join?
Active 24/7 Custumer suport
With the amazing features, you can easily make money
The courses will expose you to high-income digital  skills
Smartshares is not a Ponzi scheme. You have to work to earn
Fast Payment
CAC registered
Pocket-friendly registration fee
Distance is not a barrier
Benefits of Joining Under Me ✅

1.✅ You will be added to my VIP group where I'll be teaching all downlines secrets to make 10k to 5ok weekly on the platform
2.✅ You will also learn how to grow your WhatsApp audience and views
3.✅ My hidden secrets which I have used in the past for other platforms that still work
4.✅ You will get 100 premium hacked apps 9Netflix, and DSTv. Canva pro. Spotify. etc0 for free
5.✅ You can reach me personally for questions
6.✅ You'll have lifetime access to my personal library of ebooks and 331 courses in one that enables you to make alot of money
Smartshares Supported Countries
Nigeria
Togo
Cameroon
Uganda
Kenya
Ghana
Smartshares Website
You can access and log in to the website via Smartshares.ng
Smartshares Review: Scam or Legit?
Smartshares is one of the biggest earning platforms across Africa with the goal and sole aim of liberating Africans from poverty and shortage of money.
One thing is certain, users can register and be able to make alot of money from the platform.
One usual panic about sites like this is its sustainability, how long will it pay before it becomes saturated?
I can't totally agree that smartshares is a scam or will turn scam based on my experience (Having seen so many others make money from similar sites)
However, If you decide to join, make sure you work hard enough to earn something decent before the site gets filled up with members competing for referrals.
Read Also:
Conclusion:

Smartshares is another kind of earning site where you get paid to do tasks. Let us know in the comment how your experience with the platform has been
SEO Content Writer with over 4 years of experience in On-Page SEO which gained me an award for excellence.
This is my web space where I share helpful guides to help you earn money legitimately.
I register brands with CAC, create websites and offer Business Consultancy services. For business deals, contact me