Socialearning.org is another kind of earning website recently launched in Nigeria. In this Socialearning review, you will get to understand how it works and the cost to register and make money.
If you stumbled on this webpage for the first time, it means you obviously haven't read some of our other reviews on Megawave, Smart network, and others.
Over the years, LegacyTips has proven to be Nigeria's number 1 review site to run to when accessing any earning platform.
Our credibility and SEO mastery have gained us an award of recognition over the years. Again, gaining us hundreds of followers who visit this page daily for honest reviews.
Without further ado, let's jump into the socialearning review.
About Socialearning (Review)
Socialearning is a digital marketplace platform connecting advertisers and Earners.
Advertisers or social media influencers who intend to grow their social media presence provide tasks for the earner to perform eg. following accounts, liking their posts, commenting on posts, streaming music, retweeting posts, and many more social media engagements.
In the end, Socialearning as a marketplace pays these earners when they engage in these activities such as following accounts and liking posts.
How Social Earning Works
Socialearning works in 2 basic ways
Advertisers or social media influencers get on to social earning. The platform thereafter provides earning opportunities for other members to carry out engagements such as liking sharing, and following the social media handles of these advertisers to help get traffic and sales for products.
How To Make Money on Socialearning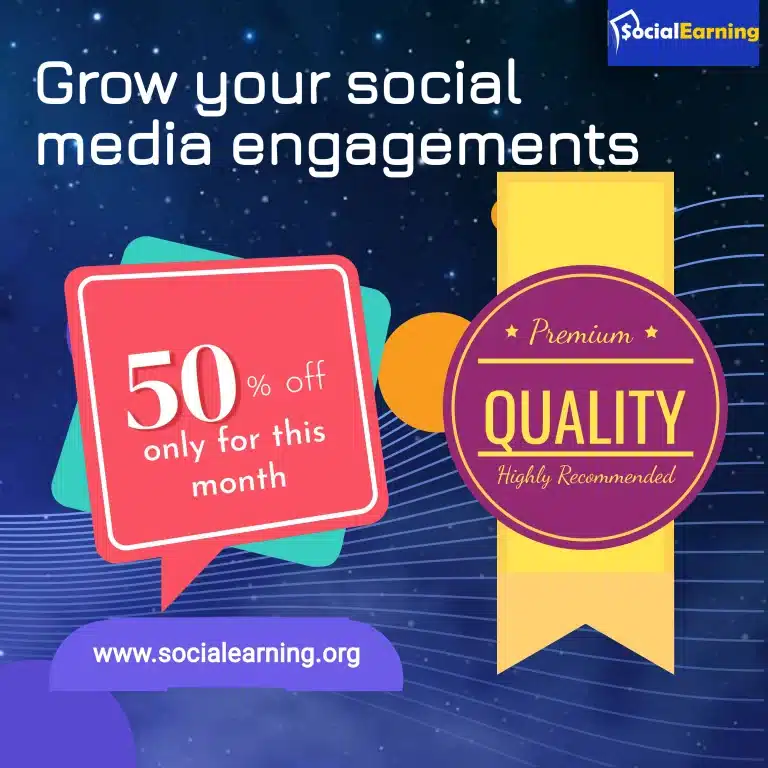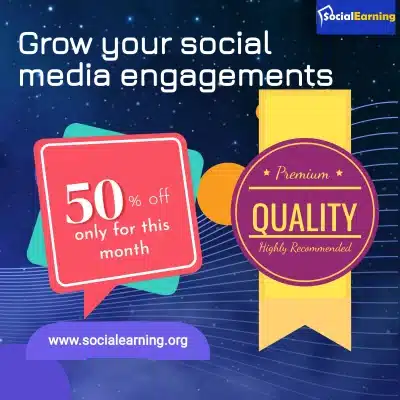 As a socialearner, below are simplified ways to make money on the platform.
Facebook page like ₦6
Facebook page follow ₦8
Facebook custum comment ₦11
Facebook video view ₦1
Facebook video share ₦5
Facebook post comment ₦5
Facebook post like ₦3
Facebook post share ₦5
Instagram post like ₦5
Instagram save pot ₦10
Instagram post comment ₦6
Instagram share to story ₦10
Instagram page follow ₦7
Instagram post view ₦1
Instagram custum comment ₦14
LinkedIn post like ₦5
LinkedIn post repost ₦8
Linked in post comment ₦7
Telegram channel ₦12
Telegram group ₦12
Tiktok use sound ₦18
Tiktok page follow ₦6
Tiktok video duet ₦15
Tiktok Add to favourites ₦5
Tiktok video likes ₦3
Tiktok video comment ₦5
Tiktok views ₦1
Tiktok custum comment ₦11
Twitter tweet comment ₦5
Twitter page follow ₦5
Twitter tweet retweet ₦5
Twitter repost a tweet ₦30
Twitter custom comment ₦13
Twitter retweet a quote ₦14
Website article reading ₦5
WhatsApp group ₦8
Youtube video view ₦2
Youtube channel subscribe ₦6
Youtube video likes ₦4
Youtube custom comment ₦15
Youtube video comment ₦6
Conclusively, There is no limit on the amount you can earn on SocialEarning. You can work and earn as much as you want, many freelancers come to SocialEarning to earn full-time while others earn part-time utilizing their free time.
All you have to do is ensure you add all your social media accounts and that they are verified.
You also earn more money when you engage in referrals which give you ₦300 for each user you refer they created an account as an earner.
Youn will also get 0.5% on the first deposit of each user you refer and created an account as a poster. And also stay active on the site to perform more tasks.
How To Withdraw on Socialearning
You are eligible to withdraw your money anytime you reach the minimum withdrawal amount which is ₦1000
Your funds will be sent to your selected added bank accounts immediately.
If you don't receive your money within 24hrs kindly contact us with the payment reference given to you on our website.
Does Social Earning Pay Without Referral?
Yes. Referral is optional
Once you reach the minimum withdrawal you can withdraw your money to the bank you added to your payments.
Socialearning Registration
Below is how you can get started with Social earning
For Earners
Register and login to your account
Activate your account by making a one-time payment of ₦1000 only.
Boom!!! you can now earn massively from our platform.
Add your bank account and withdraw your funds to your local bank without any Referrer required.
For Advertisers
Register and login to your account.
Fund your wallet by making a deposit with our secure payments integration.
Post your Tasks by choosing from our different available social media activities, such as followers, likes, comments, etc.
BOOM!!! Your social media starts growing in minutes.
Socialearning Wesbite
You can access the website via socialearning.org
You can as well follow their social media handles
Socialeaning Review: Scam or Legit?

Social earning is a newly launched platform as of the time of documenting this. Just little has been known about the website.
The owners are not known either
We can't fully ascertain the credibility of this platform. The decision to join is yours to make.
Conclusion: Socialearning Review
In conclusion, Social earning is a digital platform allowing advertisers to grow their social media presence by posting tasks for earners to perform, such as following accounts, liking posts, commenting on posts, streaming music, retweeting posts, and many more social media engagements.
In return, Earners are paid for completing these simple tasks on social media.
SEO Content Writer with over 4 years of experience in On-Page SEO which gained me an award for excellence.
This is my web space where I share helpful guides to help you earn money legitimately.
I register brands with CAC, create websites and offer Business Consultancy services. For business deals, contact me