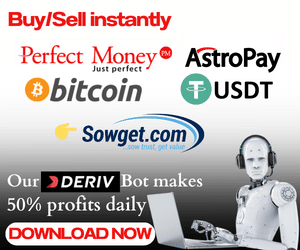 In this guide, I will be comparing Typeform vs Wufoo to see which is better.
Online forms have become a solution for businesses and people who need data and insights about their customers.
Typeform and Wufoo have emerged as two prominent contenders in the market, offering intuitive form-building platforms that cater to various needs.
Which one of the two is better? This article aims to compare and contrast the features, functionality, and overall user experience of Typeform and Wufoo.
They provide readers with in-depth analysis to help them determine which platform better suits their requirements.
Whether you're a small business owner, a marketer, or an event organizer, this article will serve as a comprehensive guide in choosing between Typeform and Wufoo.
This will ultimately enable you to make an informed decision for your data collection needs.
About Typeform
Typeform is an online survey and form-building platform that allows users to create interactive and engaging forms, surveys, quizzes, and other data collection tools. It was founded in 2012 by Robert Muñoz and David Okuniev and is headquartered in Barcelona, Spain.
Typeform gained popularity for its user-friendly interface and intuitive design, which enables users to create visually appealing forms and surveys without requiring any coding knowledge.
The platform offers a range of question types, including multiple-choice, open-ended, rating scales, and more, allowing users to customize their forms to suit their specific needs.
In addition to surveys and forms, Typeform also supports the creation of quizzes, online payments, lead generation forms, and more.
It integrates with other popular tools and platforms, such as Google Sheets, Slack, Mailchimp, and Zapier, allowing users to automate workflows and seamlessly transfer data.
About Wufoo
Wufoo is an online form builder and survey tool that allows users to create customized forms and collect data through various channels. It was founded in 2006 by Kevin Hale, Ryan Campbell, and Chris Campbell and gained popularity for its ease of use and robust features.
Wufoo offers a drag-and-drop interface that enables users to create forms without any coding knowledge.
Users can choose from a wide range of form field options such as text fields, checkboxes, multiple-choice questions, file upload fields, and more. The forms can be further customized with themes, branding, and advanced settings.
One of the key features of Wufoo is its integration capabilities. It allows users to integrate their forms with popular applications and services such as Salesforce, Mailchimp, PayPal, and many others.
This makes it easy to automate workflows and streamline data collection and processing.
Typeform vs Wufoo: Which is Better?
Typeform and Wufoo are popular online form builders that offer a range of features for creating and managing forms.
The choice between the two ultimately depends on your specific needs and preferences.
Factors to consider when comparing Typeform and Wufoo
User Interface and Design: Typeform is known for its sleek and modern design, with a focus on providing a conversational and interactive form experience.
Wufoo, on the other hand, offers a more traditional form layout. If aesthetics and user experience are important to you, Typeform may be a better choice.
Features and Functionality: Both Typeform and Wufoo offer a variety of features for form creation, customization, and data management.
However, Typeform generally offers more advanced features such as conditional logic, payment integrations, and extensive customization options.
If you need advanced form functionality, Typeform may be more suitable.
Integration and Automation: Both platforms provide integrations with popular third-party tools like Google Sheets, Mailchimp, and Zapier.
However, Typeform has a wider range of native integrations and provides more automation options, allowing you to streamline your form data workflows.
Pricing: Pricing plans vary between Typeform and Wufoo. Typeform tends to be more expensive, especially for advanced features and larger usage limits.
Wufoo offers more affordable options, making it a better choice for those on a budget.
Support and Documentation: Typeform provides comprehensive documentation and resources, along with email support.
Wufoo offers email and lives chat support during business hours. Depending on your support preferences, you may prefer one over the other.

Ultimately, the "better" option depends on your specific requirements. If you value a modern and interactive form experience with advanced features, Typeform may be the better choice.
However, if you're looking for a more affordable option with solid functionality and support, Wufoo can be a suitable alternative. It's recommended to try out the free trials of both platforms to see which one aligns better with your needs.
Frequently Asked Questions on Typeform vs Wufoo
Here are some frequently asked questions regarding the comparison between Typeform and Wufoo:
Is Wufoo better than Google Forms?
Wufoo and Google Forms serve different purposes and have their own strengths. Wufoo offers more advanced customization options, integration capabilities, and a user-friendly interface for creating forms.
On the other hand, Google Forms is free and tightly integrated with other Google products, making it convenient for users already using the Google ecosystem.
What are the main differences between Typeform and Wufoo?
Typeform and Wufoo are both popular online form builders, but they have some differences. Typeform is known for its visually appealing and interactive forms, providing a conversational form experience.
On the other hand, Wufoo offers a user-friendly drag-and-drop interface, extensive integration options, and robust reporting and analytics features.
Which platform is more user-friendly?
Both Typeform and Wufoo strive to provide user-friendly interfaces. Wufoo offers a drag-and-drop interface that makes it easy to create forms without any coding knowledge.
Read Alos:
Best Investments with Frequent CashFlow
Final Thoughts: Typeform Vs Wufoo
This article compared Typeform vs Wufoo, when comparing, it becomes clear that both platforms have their strengths and weaknesses.
Typeform shines with its visually appealing and user-friendly interface, innovative features, and advanced customization options. It excels at creating engaging and interactive forms that can enhance user experience.
On the other hand, Wufoo stands out with its simplicity and ease of use, making it ideal for beginners or those seeking a straightforward form-building tool. It offers a robust set of features and integrates seamlessly with various third-party applications.
Ultimately, the choice between Typeform and Wufoo depends on individual needs and preferences.
I believe you will make the best choice after reading this in-depth article.
SEO Content Writer with over 4 years of experience in On-Page SEO which gained me an award for excellence.
This is my web space where I share helpful guides to help you earn money legitimately.
I register brands with CAC, create websites and offer Business Consultancy services. For business deals, contact me