In this business guide, you will discover more about GT Bank POS agents and how to become a GTBank POS agent in Nigeria, requirements and things to expect.
POS Busines is one of the fastest rising businesses in Nigeria, you would not walk pasts a street in Nigeria without seeing up to 4 POS canteen littered left and right.
Obviously, even graduates are leveraging fast into this business because it's one of the most promising and profitable daily income businesses available in Nigeria, it requires no special educational level of attainment to start.
Just the right capital, a good location, POS machine and canteen; and you are good to kickstart your POS business in Nigeria and start making passive income daily.
In a recent post, I vividly explained the profitability of the POS business and why many people are venturing into this potential oil mone business.
How To Become A GTBank POS Agent
For so many reasons you may wish to become a GTBank POS agent, One of them is likely that GTBank is one of the most efficient and fastest Banks in Nigeria for business transactions.
Becoming a GTBank POS agent is not difficult, provided you are able to meet up the criteria for becoming a GTExpress agent.
Once again, this article seeks to get you to understand the services of a GTBank Agent Banking, the requirements, the Benefits of an Agent, how to get a GTBank POS terminal, and the benefits of a POS Machine.
A GTBank Agent Banking is that individual in your neighbourhood, that provides financial banking services to unbanked and underbanked on behalf of GTBank.
As an agent, you are able to provide such services in a location such as; schools, markets, cinemas, restaurants and supermarkets.
Services of GTBank Agents (Merchants)
One of the aims of GTExpress is to bring banking services closer to the people in the community. Below are the following services of GTBank POS Agents.
Account Opening (Instant Accounts).
Cash Deposit and Withdrawal.
Customer Enquiries.
Bills payment.
Funds Transfer Services (local money value transfer).
GTBank POS Agent (Mobile Money) Requirements
To become a GTBank POS Agent to enable you to carry out electronic transactions, you must have the following requirements;
Must have a Guarantee Bank Trust Account.
A Valid Identification Card; Voters Card, National Identity, or Drivers License.
You are expected to have an existing business location.
Have proof of your residential address such as Nepa Bill, Water Bill, etc.
In some cases, you could be required to register your business with CAC
After you have gotten all these, complete the registration by doing the following
Dial *156#
After which, you will receive a welcome message, please select I.D. type;
Then choose Play/Send;
Input your I.D number, e.g. 1234
Choose a PIN code, e.g. 32564
Then repeat the PIN code- 32564
For Transactions;
Dial *156# and press Call/OK
Your phone gives a menu to select Send Money to, Pay Bill, Buy Airtime, Allow cash out, Manage Account and Customer Service.
You can then choose the transactions you want to perform and follow the instructions on the screen and complete the transaction.
Types of GTBank Money Accounts
There is a small variation in GTBank mobile money accounts
The GTMobile Money Lite
This account is known as an Unbanked Account, to operate this type of account! You will provide your Name, Date of Birth, Mobile Phone Number, With this account; you are allowed a daily transaction limit of ₦3,000 per transaction, and a daily limit of ₦30,000 for the registration.
GTMobile Money Plus
This account is called Semi-Banked Account, to register for this type of account, you will have to provide the following details; Name, Date of Birth, Mobile Phone Number, and Veritable ID, and the account allows for a maximum limit of ₦10,000.00 per transaction and a daily limit of  ₦100, 000.
The GTMobile Money Max
This account is known as a Fully Banked Account and to operate this account, you need the following registration details; Name, Date of Birth, Mobile Phone Number, Verifiable ID, Address, Proof of Address, Bank Account. A fully Banked Account allows a maximum limit of ₦100, 000 per transaction, and a daily limit of ₦1, 000,000.
GTBant Agent Banking Benefits
There are cool benefits you will enjoy when you become a GTBank agent, these include
An increase in sales due to an increase in the customer.
There will be an automatic increase in your income.
Increased access points for Bank customers
You will spend less time at Bank branches
Efficiency in transactions via e-channel.
How To Get A GTBank POS Machine (Terminal)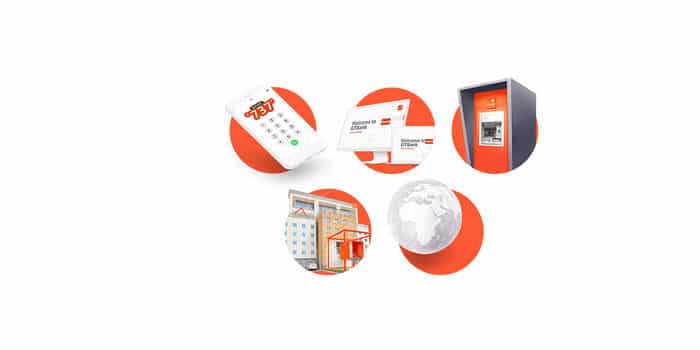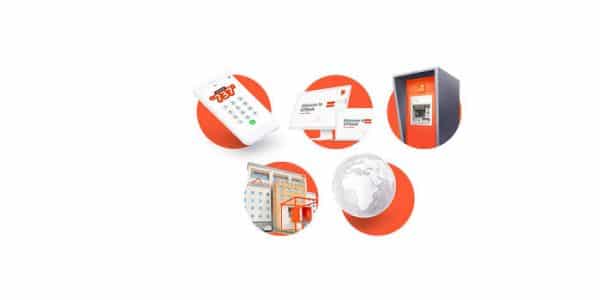 Getting a POS machine from GTBank is very essential because, without it, you can not be able to operate well. If GTBank is your preferred Bank to get a POS machine (terminal) from, then consider this checklist
Requirements
Below are some must-have things to get a POS Machine (terminal) from GTBank.
You must have a current account with GTbank
About 3 guarantors will be needed (the guarantors must operate a corporate account with GT Bank)
Once you have gotten these aforementioned things, to proceed;
Go to any GTBank branch nearest to you and meet a customer care staff.
Request for a POS application form and agreement form.
If your request form is approved, you will be informed to collect your POS Machine.
Benefits Of GT Bank POS Machine (Terminal)
Some of the benefits of GTBank POS Terminal are;
Improved efficiency minimises cash handling and aids reconciliation.
Increase in sales as Merchant have access to both cash and card-carrying Customers.
Instant confirmation of payment for goods.
Reduces cost of Personnel and equipment for handling cash receipts.
Reduces exposure to lose due to armed robbery or pilferage by Employees.
Eliminates the inconvenience of cheque confirmation and clearing period.
Read Also: How To Make Oil Perfume in Nigeria
Conclusion: How To Become GTBank POS Agent
In conclusion, Choosing to become a GT Bank POS agent is a wise decision considering its benefits. I hope this guide has walked you through the requirements involved in becoming a GTbank POS agent, as well as other vital things to consider. If you love his article kindly give it a thumbs up in the comment box.
SEO Content Writer with over 4 years of experience in On-Page SEO which gained me an award for excellence.
This is my web space where I share helpful guides to help you earn money legitimately.
I register brands with CAC, create websites and offer Business Consultancy services. For business deals, contact me