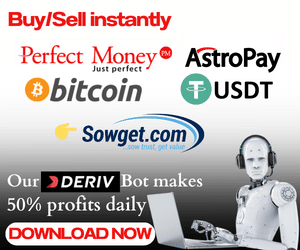 As a blogger getting your blog post to rank on google first page is something that should always stay on your mind if you really want to improve blog traffic. yet in our today's article, I am going to share with you how to improve blog SEO and rank on google first page
It's certain if you cannot get your articles to show up on Google's front page as a blogger it will be very difficult to get traffic unless you will have to work all day and night utilizing other traffic strategies which can not possibly improve your Google search rankings.
It's quite easy to create a website but it's pretty difficult to rank your new website on Google first page. It is really disappointing that after spending some bucks in creating and setting up your blog/website and at the end you could not getting traffic to the blog.
What Does It Mean To Rank On Google First Page?
For instance when you open your browser and type in "how to write a blog post" the first results that show up in google is what we mean by google the first page or google front page
So if you write great content and you have good SEO, your blog posts will be able to show up and there is possibility visitors will click to read from your blog, though it's important you have a killer headline that will motivate them to visit your site
If visitors can't find what they are looking for on the front page of Google, 99% of them will just walk away, so it's important as a blogger to always rank well because visitors will not click on the next page if they don't find what they are looking for in the first page
The number one reason why many bloggers fade away easily is that they could not get the traffic they desired. If you create a blog, you have some targeted audience in mind even before setting up your blog, but if in the end, you could not get the targeted audience on your blog it's more likely you will fail as a blogger.
It's somehow encouraging to get your blog posts on Google's front page. and on the other hand, it's discouraging that after spending time creating articles you couldn't find them on Google's top pages even when you copy the exact headline from your blog.
Not until I understood how to write SEO-optimized content for Google and for my readers I was still missing the free traffic that Google offers for bloggers who know the content optimization techniques.
If you say you can blog without getting organic traffic to your blog I won't say it's impossible but I can boldly say "it is difficult."
You can also rank and rent business models with local SEO that will improve your site in SERP
Google is the only way to get traffic to your blog even when you are asleep. With Google search engine you can easily get your targeted audience to browse your blog all for free as you won't have to pay any weekly, monthly or annual fee.
It's my duty as a blogger to teach and educate you on how to improve your website ranking on Google searches. In this article, I will show you how to improve Google search ranking to get more clicks on your articles from Google.
Below are some useful tips to increase Google search ranking on your website
How To Improve Blog SEO and Rank on Google's First Page
1. Learn Keyword Research
This has always been my first step whenever I want to create a new article.
If you are the type of blogger that just sit down to think and just write at random then you are still missing it not because you aren't writing what people needed to read
but because you may not be using the query and the type of language others use to search for what you just wrote about on the Google search engine.
So even when you write the best article, bloggers who understood this SEO content writing tip will still come first while you will be nowhere on Google.
Read Also: Best Blog Niches That Make More Money
With Keywords research as a blogger, you will be able to know what people are searching for, the type of query people are using to make their searches, and how many people are searching with each term monthly.
2. Optimize Your Title Tag
For You to create SEO optimized article that will rank on Google's first page you must understand that your post title is a very essential factor.
Your post title is what people will see in your headline and it's what search engines will use to interpret your article when displayed on any search result. Unless you have a meta description for your posts.
If You must rank your post on Google's first page learn to fix your keywords into your blog post title. It's not advisable for you to create an article with different focus keywords why do you have your headline titled with different keywords?
You can still rank for such articles but if any of your competitors discover those same keywords and write about it with the keywords in his headline he may likely rank top before you.
According to the Pro bloggers it is stated you keep your post title less than 66 characters for better optimization because this is very important when it comes to improving your blog SEO and Ranking on google's first page
3. Optimize Your Meta Descriptions
Here is another place to strategically place your keywords with your post description.
Yoast SEO plugin is the most popular and the best SEO plugin that provides the space to describe your blog post in not more than 156 Characters.
Let's take, for instance, I created an article on "Creative ways to get referrals for your business" and that's my focus keyword.
In my meta description, I will briefly describe it as
"Are you still searching for how to get referrals online fro your business? how to get referrals in Nigeria for your business, referral secret, how to get referrals"
In just 99 characters I have briefly described my article for my readers coming from search engines.
Can you see that I have embedded my keywords in my description? Now when readers search on Google for my targeted keywords they will equally see my title with the description.
When adding a meta description to your blog posts make sure your meta description is very attractive and sexy to earn you clicks from the Google search engine.
4. Optimize The Image Alt Attributes
Google has the feature to crawl your images but Google bolt cannot possibly crawl images unless images are with text.
The Image alt attribute enables you to add text to your images and the text inside your images is what Google will use in crawling your images at the image search results.
Before you upload your images name them according to the image. E.g if you are posting about Google or organic traffic you should name your image from your file manager according to your post.
After uploading your images use your focus keywords as your image alternative text.
5. Interlinking and Anchor texts:
Internal Linking is one of the ways to optimize your articles.
Google loves blogs with good internal linking. Linking back to well-optimized posts from your blog posts is one of the ways through which you can improve your website's Google search ranking.
When interlinking your articles use rich SEO keywords as your anchor texts. Just like Google bolts read other texts from your blog it also reads your anchor texts.
Don't just link back to your posts also link back to other authoritative blogs as this will earn you more ranking potential.
6. Permalink Structure:
Your permalink is simply your link structure.
In your link area make sure you include keywords that you are targeting e.g if am to target How to improve blog alexa ranking as my targeted keywords in my article, my link structure will look like https://legacytips.com/Improve-blog-Alexa-ranking.
Always make sure that you put your targeted keywords in your Link. This will enhance easy ranking.
7. Write Long Articles
More lengthy articles are more likely to be descriptive and resourceful.
Let's say you wrote a 400-word article about how to rank on Google's front page and I equally wrote a 1000 words article on the same headline. There is no way you can possibly rank better than me because my lengthy article will be more informative and at the same time it will contain more keywords than your short article.
Do newbies always ask questions like how long should SEO articles be? but the answer is Articles with 1000 words and above should be the best for SEO standards.
Always make sure you write your articles very well to make them more descriptive and informative making your content lengthy.
8. Edit Your Work
Grammatical errors can affect your search ranking, Just like people read and understand your articles so also Google bots read your articles.
After writing your articles, don't feel too perfect to edit your work and get rid of very few errors and omissions you might have made during your typing.
Edit your work properly before publishing your articles. This will make your articles readable by Google and your readers.
Yoast SEO plugin understood this article ranking factor and that's why they included the readability test on your articles to enable you to know whether your articles are readable or not.
9. Approve Comments On Posts
Usually, it's a good feeling when people read and comment on your articles, you should always check and approve comments because a blog post that has more comments is going to notify search engines that people are liking what they see on your blog and this is going to improve your SEO and definitely skyrocket you to the front page
10. Share Your Posts
After Creating new articles I always make sure I share my articles on social media. Sharing your articles is another factor that can rank your articles on Google's front page.
Articles with more shares and engagements will be more likely to be paid more attention to by Google compared to articles with fewer shares.
This is because useless and irrelevant articles can not get huge shares as it's termed that only reliable and resourceful articles get more shares. and that's the truth
From your blog design, make your share button easy to access. You can either place your share button above or below your articles and encourage your readers to share your articles by writing informative articles that your blog readers want to read.
another ideal approach is to always link your Facebook page to your blog so that all your blog posts will appear on your Facebook page, in that way you are going to get traffic from Facebook
Though accepting comments doesn't mean you should accept any comments that people posts on your articles, you can trash out irrelevant comments
Conclusion: Improve Blog SEO and Rank on Google First Page
Am sure you learned something from this article, if yes give it a thumbs up by sharing it on social media. don't forget to subscribe for fresh updates like this
SEO Content Writer with over 4 years of experience in On-Page SEO which gained me an award for excellence.
This is my web space where I share helpful guides to help you earn money legitimately.
I register brands with CAC, create websites and offer Business Consultancy services. For business deals, contact me