Owodaily has been in the limelight of the latest paying platforms in Nigeria. In this guide, I will walk you through Owodaily review; how to register and make money and interesting facts about the platform and if it still pays in 2023
Again, you will discover answers to questions like, is Owodaily legit? are they still paying? How it works and how to make money on Owodaily.
Just recently, I have been getting a lot of messages from my followers asking me which website pays in Nigeria in 2023.
It is evident that Owodaily has been looming around for a while now and many people are already making money from the platform.
If you inquire to find out the latest paying platforms in Nigeria this 2023, then this Owodaily guide is for you.
About Owodaily (Review)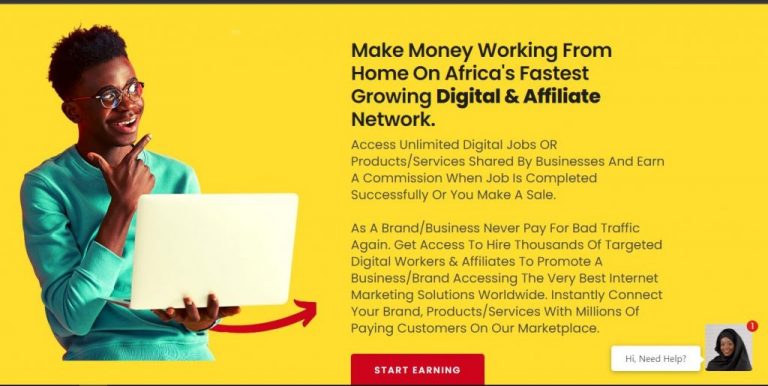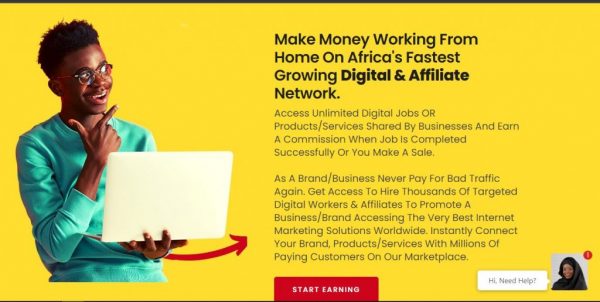 OwoDaily is an ideal community for entrepreneurs, businesses marketers and consumers. They provide the opportunity for companies and product owners to connect with their customers for the purpose of marketing.
Furthermore, Owodaily serves as a middleman or an interlink between product owners, service providers and clients looking to buy a service or product at a prescribed price.
In a nutshell, Owodaily promotes people's products by bringing two individuals together; the one that wants to get a job done and the other that gets the job done.
Business owners pay Owodaily to get their products listed on the website, Owodaily through its workers and affiliates helps to promote and market the products to the rightful consumers and in the end, both parties walk away with a commision.
Conclusively, OwoDaily Market offers amazing products and services from Verified Sellers. With quick shipping and support available
How Does Owodaily Work
Owodaily is one of the most promising websites to make money online in Nigeria. Owodaiy works by simply connecting product owners and clients who are in need of these products.
The primary objective of the website is to create value by connecting people together to solve their problems.
Marketers or product owners are able to list and market their products to whoever is willing and ready to purchase.
As a business owner, you can partner with Owodaily and get your products or services listed on the website so as to connect with more clients.
Even if you want to create brand awareness, you can signup on Owodaily and publicize your brand to get the public recognition you desire.
At the end of the day, product owners will get more sales for their products on Owodaily while brand owners will create brand awareness.
On Owodaily, it's a win-to-win situation, it's either you are making money as a marketer or an affiliate or you are able to create brand awareness for your brand or company.
Conclusively, as an affiliate, you could earn high commissions when you refer more people to join Owodaily and participate in all activities carried out on the platform.
Read Also: How Videomine Technology Works
How To Make Money On Owodaily (Review)
There are numerous ways to make money on Owodaily. Remember that Owodaily is a marketplace for advertisers, marketers, and business owners. It's either you are promoting a product or making money from affiliates.
Before we go into a detailed explanation of making money on Owodaily, kindly understand the following activities carried out on Owodaily (review)
1. App & Website Review
Owodaily helps New websites or App creators can post the job of Web or App reviews on the Google play store.
This means if you have a new App and you want positive reviews and comments for the app on the Google Play store for better rankings you can post the job on OwoDaily.
For those that want to make money directly from the platform, for every review and comment, you provide for the app on the Google play store, you'll get paid accordingly.
2.

Creating Articles
As a content creator, you can list your services on Owodaily seeking businesses interested in writing content to connect with you
Any Member of Owodaily who is skilled and possesses a good command of English can take on these writing jobs and make money on the platform by creating either video-based or text-based content for website owners and businesses.
3.

Facebook Promotion
As a business owner on OwoDaily, you can promote Facebooks pages, posts, groups or any such using the platform.
However, you do need to specify the kind of action you want the workers to carry out. This could simply be a; Like, Follow, Share, Comment, Join Group etc.
Once this is specified users as "Workers' ' on Owodaily will be the ones to carry out the task and they will be paid according to their actions.
4.
Instagram Promotion 
Instagram brand promotion works similarly to that of Facebook, any small business owner or those looking to grow their business on Instagram could sign up for Owodaily and have them promote their Instagram brand pages.
You as the promoter need to carry out basic activities such as; comments, likes, shares etc in other to earn money.
5.

Twitter Promotion
If you have a Twitter page and wish to promote your brand page, you can create massive awareness by partnering with Owodaily.
Workers on the website will follow your account, like and comment based on the action you want them to carry out.
6.

YouTube Promotion
As a YouTuber, you can capitalize on this massive opportunity to skyrocket your videos to get more engagements on Owodaily.
You can post the job listing on OwoDaily and have the workers watch, like, share and comment on the video for you.
More likes and comments on your YouTube video within the first 48 hours will help boost the "virality" of your content.
And as a worker on OwoDaily, you get paid accordingly for every task carried out that is reviewed and approved.
7.

Music Promotion 
You can also promote sharing and downloading of new music on the platform and the workers will do so across their social media platforms.
As a member of Owodaily, you can engage in music promotions by streaming on Audiomack and other streaming platforms
8.

Leads SignUp
For those looking for leads or email sign-up for their business, they can also post the job on OwoDaily and have the workers do so for them.
Those who take up lead jobs will be rewarded by the platform.
9.

Online Surveys 
You can take on surveys on Owodaily where workers/users of OwoDaily have to answer a questionnaire about a certain topic.
By doing this, the owner of the survey will get accurate data about research on the Investigation under study.
In the end, those who partake in these surveys will get paid for sharing their opinions.
Conclusively, you can make money on Owodaily through the following ways:
As a member;
Once you have completed your registration of N3,000 you will be entitled to all jobs on the platform.
As a business;
You can use the website to promote your business and create brand awareness
As a partner;
Once you are an Owodaily partner, you'll have access to create and distribute gift cards on the platform for new and existing users.
As a marketer;
You can sell your own products and services, you can also resell the services on OwoDaily and keep the profit for yourself, not only will this make you money but also increase your delivery rates.
Just like many affiliate programs do, OwoDaily also pays members for referring other users to join and use the platform.
Owodaily pays over 50% affiliate commission when you refer someone else to join the first plan that cost N3,000. Other plans on the platform like OwoDaily Plus will earn you N3,000 flat affiliate commission.
Owodaily Registration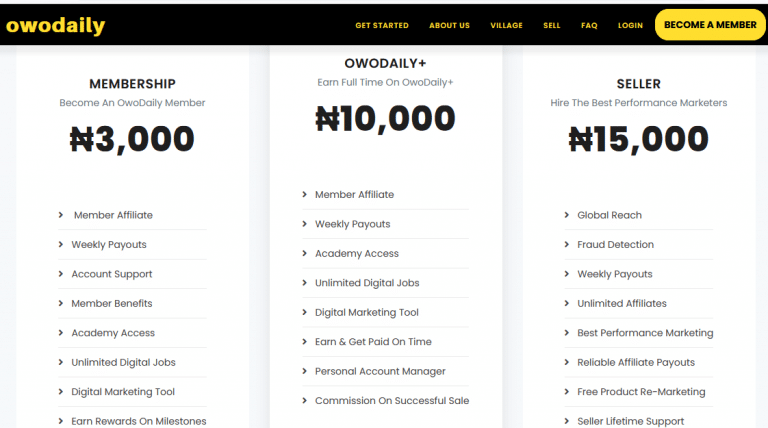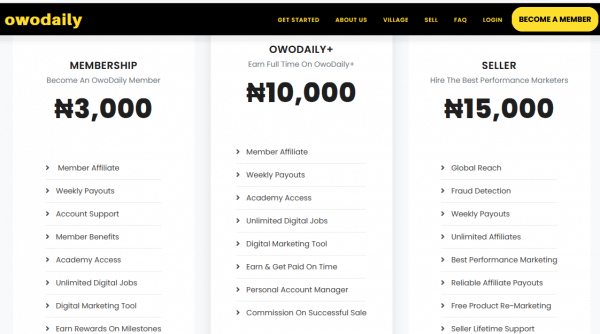 To register and become a full member on Owodaily, you will have to select your preferred plan from the ones available on the platform.
1. Membership Plan
The Owodaily membership plan otherwise known as regular gives you access to certain activities on the website. The amount you earn from commissions highly depends on the task you take while you are on the membership plan.
Interestingly, you will have access to study online marketing skills and also make money referring friends via your link.
Lastly, the membership plan also offers free access to digital marketing tools and you get paid weekly.
Membership Plan registration fee is ₦3,000
2. Plus Plan
The Plus Plan is an advanced plan on Owodaily. The Plus plan gives you the opportunity to sell products and services found on the website to new subscribers.
You will earn bigger commissions from affiliates when you signup with Pus Plan and also earn full-time cashback on personal purchases.
Again, the plan offers free access to unlimited digital marketing tools, and academy sales and weekly payments are guaranteed.
Plus Plan registration fee is ₦10,000
3. Seller Plan
The Seller plan is most preferred for marketers and advertisers. Through this plan, you will get a global reach for your products and services, best performance marketing, unlimited affiliate commissions and weekly payment.
Interestingly, the plan also comes with a fraud detection feature that helps detect issues with fraud.
On the Sellar plan, you will gain access to global traffic from the best affiliate marketers promoting your products using Social Media, SEO, Blogs, Banners & Paid Traffic.
Owodaily has Africa's leading performance marketers who have brought in revenue of over ₦140 Million to OwoDaily Market.
Seller Plan registration fee is ₦15,000
Is Owodaily Legit or Scam?
Owodaily happens to be one of the fastest-rising websites in Nigeria. The question concerning the legitimacy or reliability of the platform is what I am very sure could be boiling up in your mind now.
I understand that before spending your hard-earned money to invest in any website, you have to find out if it's worthwhile or not.
No one wants to invest his money in something that will turn out to be a scam and a waste of time.
So is Owodaily legit?
Owodily happens to be a product and service-based website and any platform or website that offers products or websites hardly crashes because there is something people could always rely on; which is the products and services.
Owodaily is currently paying and so far the website is in good spirits, again through its products and services, there is evidence of sustainability so I will say Owodaily is legit and worthwhile and there have been so many payment proofs.
Is Owoaily Scam?
Owodaily is not scam, and as a matter of fact, it is one of the best sites currently paying in 2023
As of May 2023, Owodaily has recorded the following
1. 23,000 Members.
2. Digital Workers have completed successfully over a million micro-jobs shared on the network, members completing micro-jobs are paid for every successful job submission.
3. Over 25,000 Micro-Influencers are available for hire for your performance-related campaigns. Access premium tools to moderate your campaigns for a 99.99% success rate
4. We have digital Offers posted for both micro-influencers and affiliates to complete or promote. Your membership grants you access to all offers available on the network.
Is Owodaily Still Paying in 2023? (Review)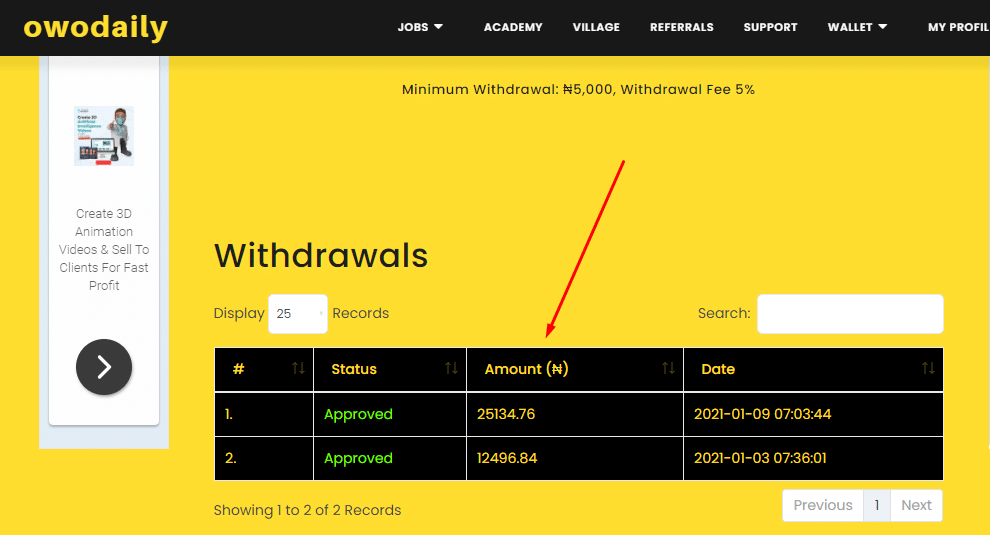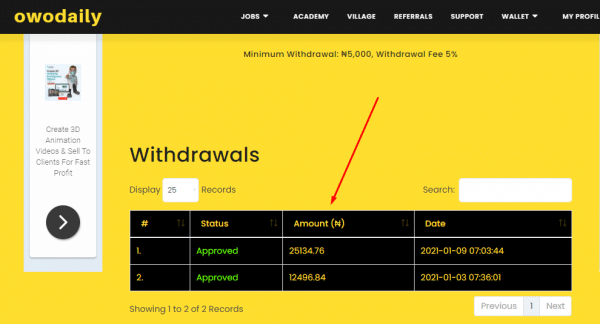 I have received so many questions from my fans and viewers asking me if the platform is still paying to date.
Yes, Owodaily is still paying currently in 2023.
Why You Should Join Owodaily
There are massive reasons you should join Owodaily
As an affiliate, you will earn good commissions when you invite new customers to purchase goods and services from a registered business in the marketplace.
You can use OwoDaily as a Digital Worker, Social Media Manager, Digital Marketer, Network Marketer, Affiliate Marketer (OwoDaily+ Only) or Seller On Marketplace
Websites like Owodaily are rare and hard to find in Nigeria. The platform offers a whole lot of amazing offers and opportunities connecting business owners and clients to carry out business transactions and create value in the marketplace.
You can earn money in different ways when you register and become a full member of the platform.
By becoming a member of Owodaily, you will eradicate poverty and reduce idleness.
How Much is Minimum Withdrawal?
The minimum amount you can withdraw from Owodaily is ₦5,000.
Withdrawals are done every Friday but you will be charged a %5 fee on each withdrawal you make.
Read Also: How To Make Money on AfricGold
Owodaily FAQs (Review) Make Money

Below are some frequently asked questions on Owodaily,
Who Posts Jobs?
All Jobs found on OwoDaily are shared by active members of the network. Jobs are usually shared by Individuals and Businesses in Marketing for other members to carry out.
Does Owodaily Create Jobs?
OwoDaily does not create jobs on its own but instead, as a network operates platforms whereby digital jobs are by Members/Marketers/Freelancers on a daily basis for available workers to complete and earn from the Jobs as this is how digital workers earn.
If a job poster posts a job and targets your location, you will have access to apply and complete the job.
How Much For Job?
There is a ₦200 Approval fee & Satisfaction fee for every job posted on OwoDaily. Employers pay only for tasks they are satisfied with.
OwoDaily does not charge any money of fees for tasks that did not meet requirements set by Employers. Employers have a chance to rate every submitted task.
You can choose to Hire OwoDaily to check and confirm your job submissions for you for extra charges; If you wish to check and approve jobs yourself, there would be no extra charge
How Much is Referral Commision on Owodaily?
You earn a referral bonus of ₦3,000 when you refer a new member to OwoDaily+, or ₦1,600 when you refer a new member and ₦200 when your referrals refer new active members.
Again, you will earn a 3% bonus on your referral's first deposit and a 3% commission when the workers you refer carry out our jobs successfully.
Is Referral Compulsory
No, it is completely optional.
Read Also: Is Top-Up & get Reward Still Paying?
Conclusion: Owodaily Review: How To Make Money On Owodaily
In conclusion, Owodaily is one of the most promising platforms in Nigeria creating value and giving the opportunity for people to make money online.
If you are yet to register on the platform, I believe this Owodaily review will convince you to register to make money on the platform.
If you are already a member of the platform, let us know in the comments your experience with them, if you have been paid on the platform also drop your comments to spice up this Owodaily Review.
SEO Content Writer with over 4 years of experience in On-Page SEO which gained me an award for excellence.
This is my web space where I share helpful guides to help you earn money legitimately.
I register brands with CAC, create websites and offer Business Consultancy services. For business deals, contact me