The engine oil business has grown to be very popular and economical in Nigeria today because of its high value and demand. If you are looking forward to studying the engine oil market, In this guide, you will learn how to start a successful engine oil business in Nigeria with low capital.
You can not walk past popular streets or even villages in Nigeria without seeing engineer oil vendors side by side running this oil money business.
Again, many filling stations also have an engineer oil department where customers can not just purchase only fuel but engineer oils for their vehicles and household machines as well.
Some Nigerians recognize the engine oil business as a lucrative and profitable business. However, many of them remain in the dark in the course of looking for the best and most profitable businesses in the country.
Engine oil has always remained and will always be at the heart of the most consumed products in any part of the world. While it has attracted many investors, the opportunity to invest in the business still looms on the horizon.
There is a high level of leverage in this business due to its increasing demand day by day and there is no predictable loss rate yet. This is because the product never (or hardly) gets spoilt, regardless of how long the product has been kept.
Business Plan on Engine Oil
A business plan is a written document that describes in detail how a business—usually a startup—defines its objectives and how it is to go about achieving its goals.
A business plan lays out a written roadmap for the firm from marketing, financial, and operational standpoints.
In other words, we can say a business plan is a blueprint or an outline of all the activities of a business.
In getting a business plan for the engine oil business, it is paramount to understand and make do with the essential things needed to run a successful engine oil business be it on a large scale or small scale.
One major thing to look out for in any engine oil business plan is the target market.
Target Market For Engine Oil Business
The target market in any business refers to your clients, who you are selling to, or the people deemed to buy your products or service.
In the engine oil business, we have the following market;
Drivers
Auto mechanics
Vehicle users
Engine oil retailers
Industries
Vehicle spare parts dealers
The entire public
These are the people that are constantly in demand for engine oil and while setting up your business, you should ensure to strategize on reaching them so you can make sales.
Engine oil is a lubricant amongst others and so, a business plan could differentiate or highlight the types of lubricants in Nigeria
Types of Lubricants
Motor engine oil
Automatic transformation fluid
brake and clutch fluid
Diesel engine oil
For the sake of this article, we will be looking at the profitability of the engine oil business and how to run a small-scale engine oil business with low capital.
How To Start Engine Oil Business in Nigeria With Low Capital
The decision to start an engine oil business will never go down in regret due to the high commercial demand for this lubricant.
Aside from being used to service the engines of lorries, and cars, it can also be used in households to service metal objects and eradicate friction and rust.
Even if you don't have a large budget to start an engine oil business, you can operate on a small scale as a matter of fact, many engine oil sellers on the streets are mostly students who often make a good income from this business.
Requirements To Start Engine Oil Business in Nigeria With Low Capital
To start a profitable small-scale engine oil business in Nigeria, the following guide will help you.
1. Study The Business Market
Conduct a feasibility study on the engine oil market, and understand how to sell, who to sell to and where to sell. You can get all these from the business plan.
However, a small-scale engine oil business might not need you to do much.
2. Get a Good Location
Take your time and survey your area of the target market, this will enable you to come up with the perfect location for your business.
The engine oil business is best fitted nearby mechanic shops, filling stations or where many vehicles are packed.
Lastly, you should consider the security of the environment you won't be taking your engineer oil products home during closure so you should ensure the environment is safe from thieves and all bad boys.
3. Establish a Kiosk or Shop
Once you have gotten a good location that looks promising for your engine oil business. Next is to get a kiosk or you can build or even rent a good shop that will help you have a seamless business.
4. Get a Good Supplier
We have numerous engine oil supplies in Lagos and other different states across Nigeria.
5. Professionalize Your Shop by Giving it a Name
There is absolutely nothing wrong when you decide to give your shop a name, it would rather show how professional you are. You can also do a signpost with a clear description of what you sell.
Believe me, when you give more value and standards to your business it will attract customers like a magnet and more people would trust your brand.
6. Join the Association of Engine Oil Dealers in Your Area
For every business, there must be a union or an association governing the members of the association as well as the business itself.
Familiarize yourself and acquire membership with this association, It will enable you to understand or get updates on the current trends in the engine oil market.
Furthermore, you will be able to handle issues with Tax in the most effective way and nobody can harass you about your business.
7. Marketing
Nobody knows a silent expert, and nobody knows a silent businessman, so learn to market and project your business shamelessly because no one else can do it for you.
Advertise your brand and always keep an attentive eye on what customers prioritize most e and always make available what they want and how they want it.
I have witnessed where clients prefer buying Aizel engineer oil brand rather than the regular drum engine oil.
8. Register Your Brand With CAC
No business is too small to be registered with the Corporate Affairs Commission. You could be dealing with large oil and gas companies and may arise you would need to tender a CAC document that certifies your business is recognized by the government.
Hypothetically, let's say you are running a shortage in your business and you need your suppliers to give you products on credit, without that certificate or document, they could reject your proposal and you will stand the chance of losing out on life-changing or important business deals.
When registering with CAC, you can choose to register as a Company or Business Name.
How Profitable is Engine Oil Business in Nigeria?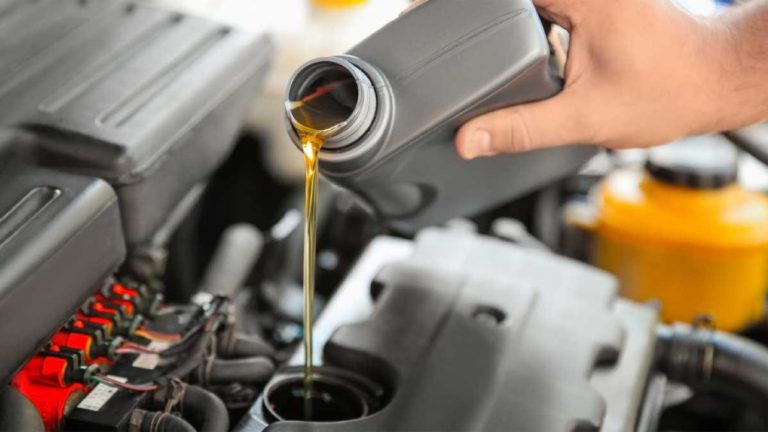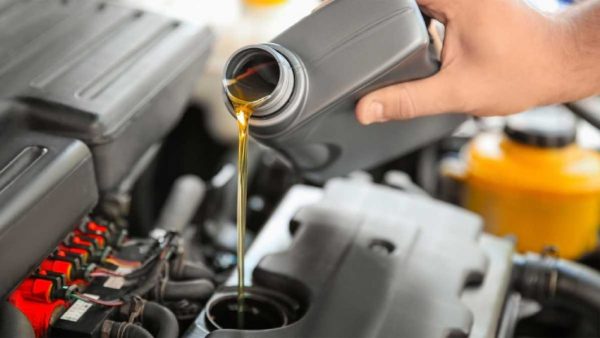 Honestly, if you ask me about the profitability of the engine oil business in Nigeria. I would boldly claim it is one of the fastest-moving daily income businesses in Nigeria that one could start even with low capital.
Considering the increasing demand for it daily, you could make a good income out of this business if you clearly understand it and you know what you are doing.
How Much To Start Engineer Oil Business in Nigeria?
By the end of the day, the big question remains, how much do I need to start this engine oil business?
It all depends on your budget if you want to do it large scale or a small scale. If you are running a low-scale engine oil business in Nigeria, you may wish to do away with some of the things listed above and focus on the most vital ones.
For a small-scale profitable engine oil business, you could need about ₦200,000 to ₦400,000 while for a large-scale business an ideal price of ₦400,000 above is cool.
How Much is a Drum of Engine oil in Nigeria?
You can always look out on Carmat for the latest price of drum oil and other lubricants in Nigeria.
Engine oil Distributors in Nigeria
If you are into the engine oil business, you obviously will be looking out for the best distributors in Nigeria. You can always check out the;
Castrol oil distributors in Nigeria,
Total lubricant distributors in Nigeria and
Mobil oil distributors in Nigeria
Conclusion: How To Start Engine Oil Business in Nigeria With Low Capital

Conclusively, the engine oil business is one of the most promising businesses that are in high demand in the market.
If you inquire about the profitability of this business, I hope this post was insightful in walking you around the areas of the business and of course; how to start a profitable engine oil business in Nigeria with low capital
SEO Content Writer with over 4 years of experience in On-Page SEO which gained me an award for excellence.
This is my web space where I share helpful guides to help you earn money legitimately.
I register brands with CAC, create websites and offer Business Consultancy services. For business deals, contact me