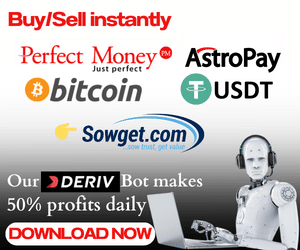 When you smell good, you feel good. Perfumes have taken a major spot in the fashion world. People are concerned not only about how they look but also about how they smell. If you are starting a perfume business, this guide will teach you how to advertise perfumes on your WhatsApp status online and make good sales.
In a recent article, I gave simple guides to producing undiluted perfumes yourself. However, this is for small business owners who are into the perfumery business and need orientation about digital marketing.
Why WhatsApp?
WhatsApp is a major messaging platform with over 2 billion active monthly users, so you can imagine the kind of reach you'll have once you are approved for marketing
The beauty behind WhatsApp is that over 90% of messages get opened and read within 24 hours. It's hard to reach those kinds of numbers even with email or SMS marketing, and as a result, you can guarantee more engagement with your offers and brands if you target the right audience
This should give you a lot of confidence going into advertising and marketing your perfumes
Things To Consider Before Advertising Your Perfume
Obviously, you may just want to go straight into advertising your perfumes on WhatsApp. But you need to settle down and have a plan and strategy in place before advertising.
Getting these things in place will help you have more effective advertising. Below are things you must have before starting your perfume social media marketing
1. Get Your Perfumes Ready
Whether you are already in business or just starting, I expect that you have all the perfumes you need for your business. You can decide to go for a small-scale perfume business structure or a higher scale depending on your capital.
If you can afford to pay for a shop that would be a plus, otherwise there is nothing wrong with using your room in your house as a store. If you are a student there would be no need to get a special store, your room should be enough
You can also source for suppliers and pick out those that offer perfumes at the best rate so you can sell and make a profit
2. Get A Catchy Name For Your Perfume Brand
The Perfumery business is very sensitive and delicate. Getting a good perfume business name will go a long way. In selecting a name, you should try going with a name that;
Not hard to pronounce
Capable of being easily remembered
Not too long to write
Usually, it is advisable that when choosing a perfume name, you should choose a name that goes with your name, in that way, you can make yourself an influencer that people would love.
If your name is Fatima, then "Scents by Teemah" would be great
Again, if your name is Deborah you can go with "Scents by Debby"
If your name is Faith, you can go with "Faith Deluxe Enterprise"
There are so many names you can use to craft a good perfume business. You must not always use your birth name to form it. In case you are finding difficulty in getting an available name approved by CAC.
Below are some name words you can use to craft the perfect name for your business
Scent palace
Luxy scents
Essential scents
Scented scents
Scents and more
Scents ethics
Beauty scents
House of "somebody" Perfumes
"Somebody" Perfumes and supplies
"Somebody" Perfumes and cosmetics
"Somebody" Perfumes empire
3. Get A Catchy Slogan or Tagline
One mistake most perfumery businesses make is choosing a poor tagline that reflects their business. People are so concerned about how they smell, so choosing a tagline that breeds confidence and elegance will always put you ahead of your competitors.
There are so many perfume slogans on the internet you can use. However, we have selected these ones you can pick from
Redefining your inner elegance
A plug for kings and queens
Let desire lead you
Sealed with a scent
Looking good, feel good
Smell the difference
The new fragrance, simply divine
We've got you smelling like a rose
The scent that's a rose to your senses
The finest in fragrance oils
Your dream destination
Your smile to your nos
Use our scents to evoke positive memories
Escape to the world of fragrances.
Live your moments
Where beautiful scents live
A fragrance with a timeless appeal
Breathe deep. The best of the best is here
The scent of a flower without the petal.
Turn your dreams into a reality
A kiss that keeps on smelling
The fragrance to meet your every need
Take a fragrance quiz
Your scented dreams come true when you work with us
We are your missing piece!
The fragrance Line
The smell of libs
Scents 101
Scents of humour
Bottled up fantasies
Read Also: Best Barbershop Slogans
4. Register Your Business With CAC
The Corporate Affairs Commision is a Federal Government agency saddled with the responsibility of regulating the formation and operation of businesses in Nigeria. Registering your small business with CAC will enable you
Secure legal documentation and certification for your business
Your business name will be reserved for only you and no one else can run a registered business with your name
It will enable you to secure grants and loans
Having CAC documents will make your customers trust you to do business with you
You will be able to open and operate a business account for your perfumes. This will help separate your business money from personal money. (Financial management)
Legacy Benjamin Consult is known to offer speedy and seamless CAC registrations ranging from Business Names to companies and Incorporated Trustees.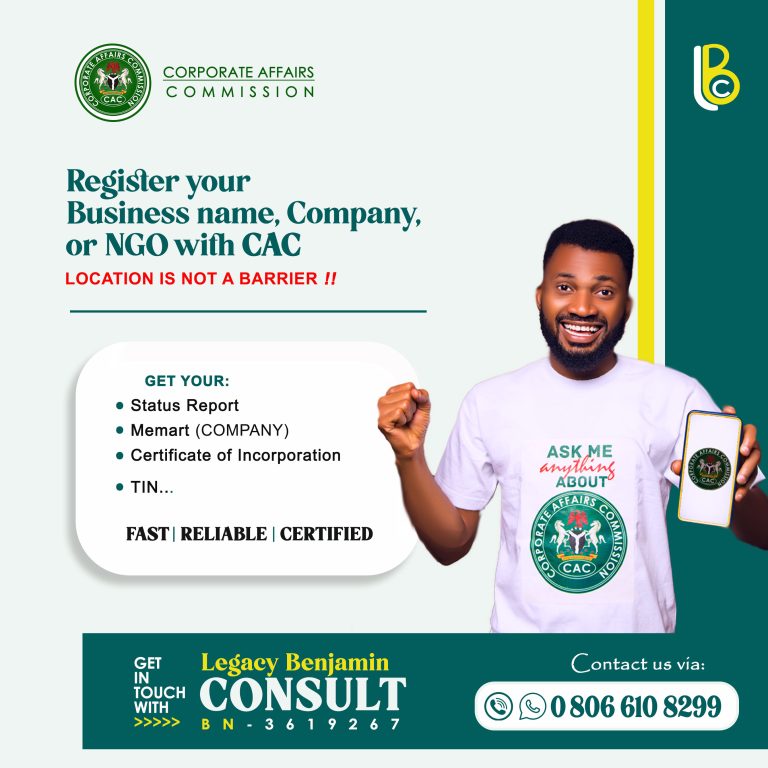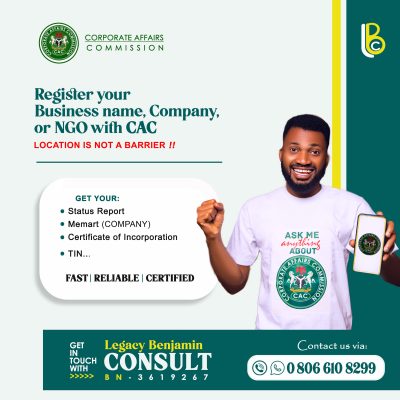 Contact Legacy Benjamin Consult on WhatsApp (08066108299)

5. Branding
Once you have gotten your supplier, name, slogan and CAC registration. Next is to brand your perfume business. You can get a good graphic designer who will craft a unique logo that goes with your brand name.
Create good designs for your fragrance business carrying your business contacts, and branded email and start looking for customers to buy.
6. Create Social Media Accounts
WhatsApp is good but for more visibility, you can also create an Instagram and Facebook page for your business. In that way, it will set you to target a larger audience.
How To Advertise Perfumes on WhatsApp Status
Before you learn how to advertise perfumes on your WhatsApp status, you have to follow a set of marketing principles.
Below are proven strategies you can adopt to promote and market your perfumes on WhatsApp.
1. Install WhatsApp Business
The first step to advertising perfumes on WhatsApp status is to get a Business account with WhatsApp.
With the WhatsApp business account, you can get all your products uploaded to your catalogue with descriptions and prices. Anybody coming to your WhatsApp will already know what you sell without even having to ask you.
Furthermore, a WhatsApp business account has a higher conversion rate when dealing with customers than a normal WhatsApp.
2. Get Contacts
A good product with no market audience will generate no sales. A good product and a good market audience will generate high sales.
Your market is your contacts on WhatsApp. You could be advertising to a dead audience if you have only family members viewing your status.
On this note, you will have to create a WhatsApp community for your business by reaching out to people at conferences, meetings, churches, social hangouts and even your school (for students). Collect people's contacts and tell them what you do
Gradually, your contact base will grow from time to time and you will have people that love buying from you.
If you have enough cash on you, you can run Instagram and WhatsApp TV ads to generate leads for you. Another way you can build contact is through WhatsApp automation.
As a student, you can position yourself and engage in activities that would make you popular. When people know you, they will surely buy from you.
3. Post Clear Pictures
Once you have gotten all these contacts ready, next is to feed and nurture them about perfumes by posting pictures of different perfumes and the scents they bring.
As funny as it may seem, alot of people don't buy perfumes not because they can't afford them but because they are not just used to wearing long-lasting perfumes.
If you can convince them by feeding them with quality content about perfumes and why they should care about feeling and smelling nice the same way they care to look good, people will surely buy
You should do this effectively by getting the best possible pictures of your perfumes. Post them on your status daily with their name and also upload them on your WhatsApp catalogue.
Do not make the mistake of just posting random pictures without any captions and expecting people to buy, rather always add sweet descriptions to your perfumes to make them irresistible.
You can get pictures and content by going to Google and making searches related to what you want to promote. Call yourself a perfume consultant
4. Get And Post Reviews From Your Clients
Advertisement and marketing is easy when you have reviews to back them up. Reviews are the Odogwu or marketing now just in the perfume business but in any business field.
Your customers might see your products, descriptions and all the sweet things you have to say but they will not trust it as much compared to when you have people speak for you. This is why reviews are important.
You will have to occasionally collect reviews from clients; what they think about your product, and their experience using it and repost chat screenshots on your status.
Another way to go about this is to collect video reviews. You can get your clients to do 30 30-second or 1-minute videos and give their verdicts of your perfumes and their experiences using them.
5. Post Details On How to Use the Product
Not everybody is a fanatic about wearing perfumes. As a perfume consultant, you will feed your audience with the knowledge of perfumes and how to use them effectively.
For example, you could explain how they should use perfumes with strong scents. Strong-scented perfumes shouldn't be sprayed more than twice as it could create a suffocating sensation if overused.
Cleary differentiates "perfumes for her" and "perfumes for him". People should know perfume categories by gender and the scent they offer so they can make the best decisions when buying.
You also want to let them know strategic locations to target while spraying the perfumes—necks, wrists, etc—in order to get the best effects or results.
Doing this will help you strike your customers as professionals. It also makes them more interested in whatever details you have to offer.
The KLT Principle in business states that People buy from who they KNOW, LIKE and TRUST
By getting all these reviews together, people will know you, know your product, like you and also trust you because they have seen and heard many good things about your perfumes.
6. Use Discounts and Special Sales Series
Capitalize on festive periods and create discount offers. This will help win your customers over your competitors
This can be a very good technique if you are just starting out in the business. You could create combo discounts when your customers buy more than two perfume bottles.
You could also add one or two mini perfume bottles (perfume oils or pocket perfume bottles) to their packages.
Where to Buy Perfumes at Wholesale Prices in Nigeria

For startups, getting the best perfume wholesale plug could be challenging. To save you stress, we have gathered the best perfume wholesale distributors in Nigeria to get affordable scents for resale
1. Jomi Elixer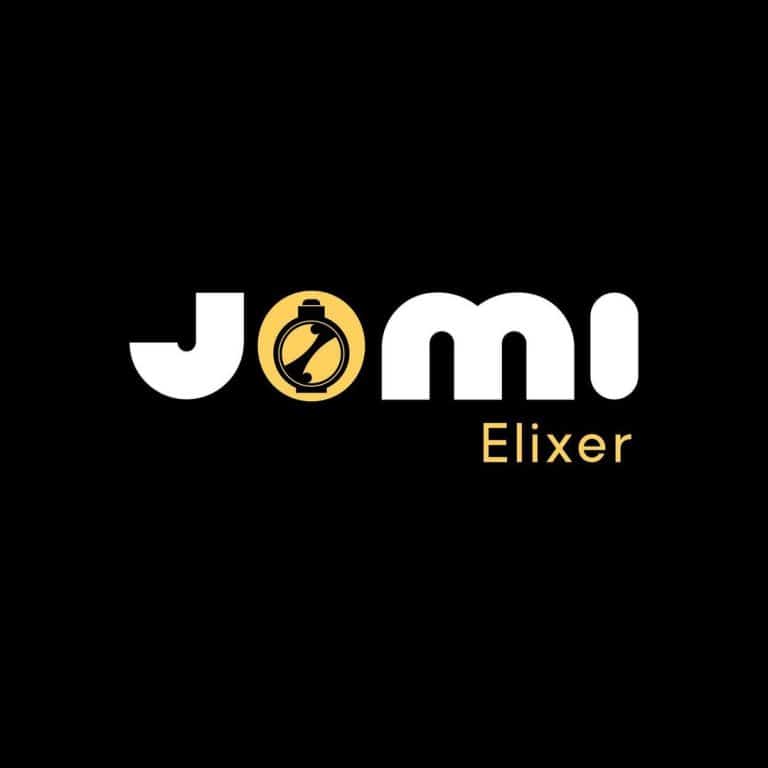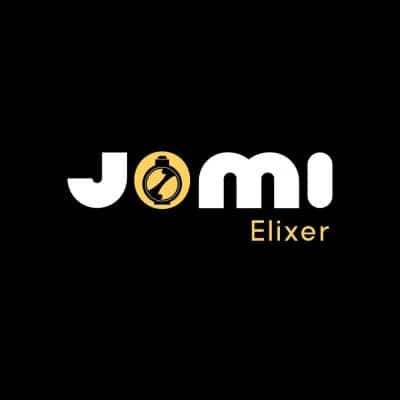 Jomi Elixer is a subsidiary of Jomi Jewels International, one of our leading perfume wholesalers in Nigeria. Owned by one of the most industrious ladies to ever grace the planet Earth; Ikekuha Cynthia.
At Jomi Jewels, you will get what is called, "Value for your money"
Jomi Perfume store houses the following;
⚜️Perfumes & Undiluted Oil
⚜️Body Sprays & Mist
⚜️Designer Gift Sets
⚜️Car Air Freshener
⚜️Scented Candle
⚜️Perfume Boxes
⚜️Reed Diffuser
⚜️Fragrances
Deliveries are in Lagos and nationwide
Jomi Elixer Contact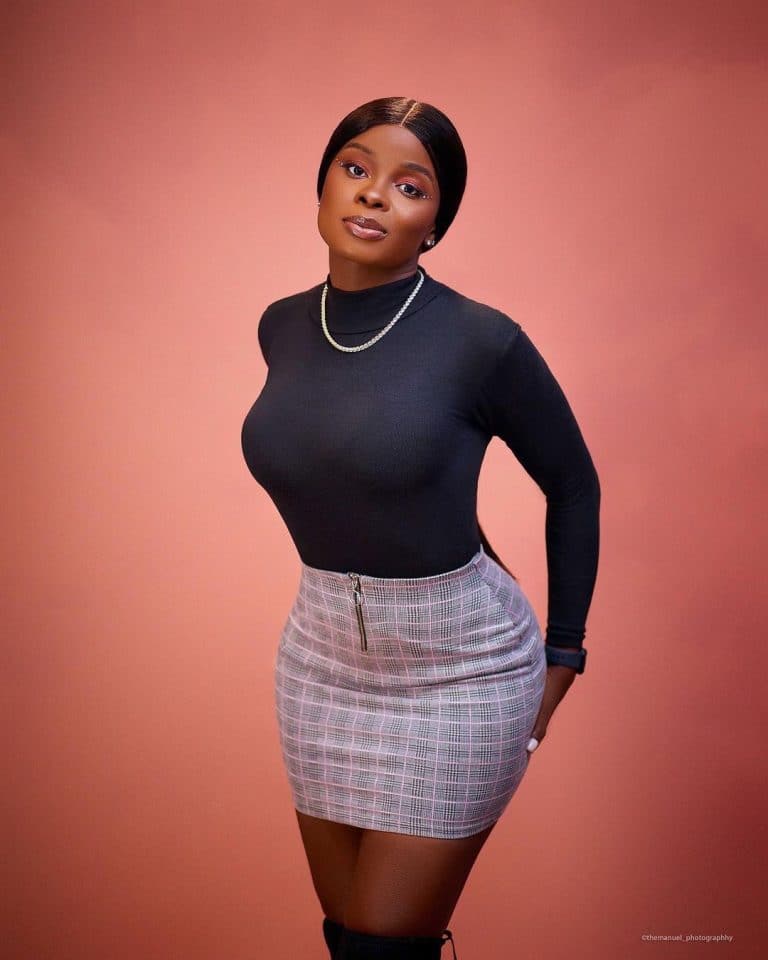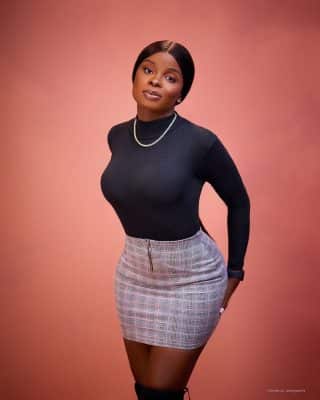 Follow Jomi Elixer on Instagram at Jomis_elizer
Send a Message on WhatsApp @ 08163195023
If there is a lady who has beauty and brains, it's KingJomi
2. Essy Deluxe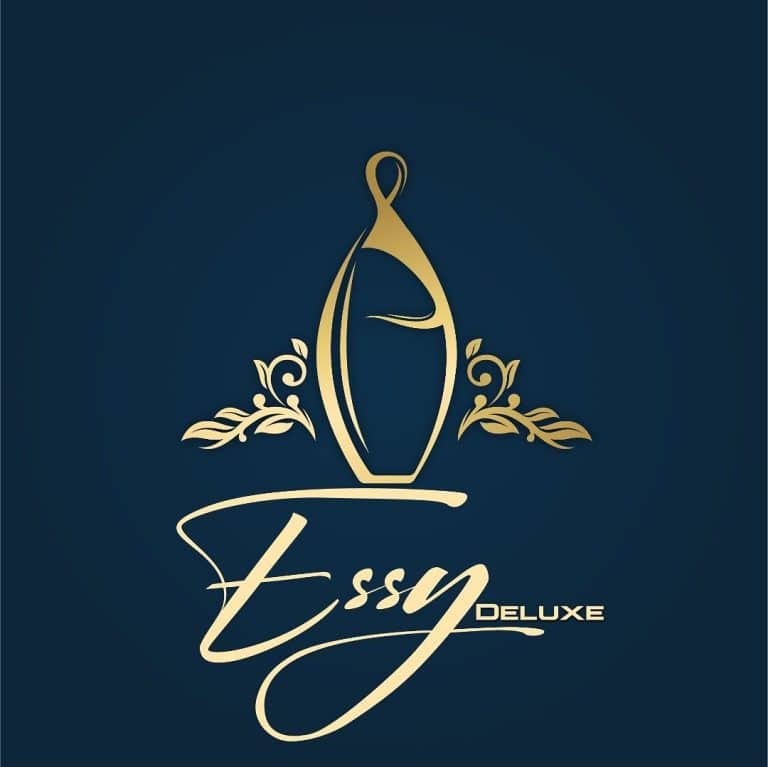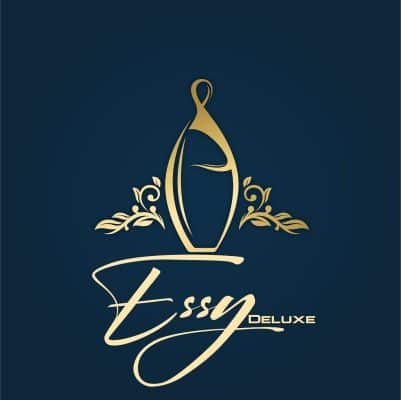 Essy Deluxe is another promising perfume brand you can always count on. The brand is owned by a perfume consultant Babalola Esther. If you are looking for the best perfume combination, and perfume oils for wholesale and personal use, then look no further.
Essy Deluxe health and beauty store houses the following;
⚜️Perfumes & Undiluted Oil
⚜️Body Sprays & Mist
⚜️Fragrance
⚜️Humidifier
⚜️Scented Candle
⚜️Designer Perfumes
⚜️Reed Diffuser
⚜️Perfume Consultancy
Deliveries are in Lagos and nationwide
Essy Deluxe Contact
Follow Essy Deluxe on Instagram at Essy Deluxe
Send a Message on WhatsApp @ 08059597498
Read Also:
Cost to Start Indomie Wholesale Business
Requirement for Engine Oil Business
Conclusion: How To Advertise Perfumes on WhatsApp Status
Conclusively, Good marketing flows when you are able to understand how human psychology works. I hope this article has provided insightful tips on how to advertise and market perfumes on WhatsApp to the right audience.
Lastly, by keeping in touch with our recommended perfume distributors, you will learn a lot of marketing strategies from them that could also push your business
SEO Content Writer with over 4 years of experience in On-Page SEO which gained me an award for excellence.
This is my web space where I share helpful guides to help you earn money legitimately.
I register brands with CAC, create websites and offer Business Consultancy services. For business deals, contact me