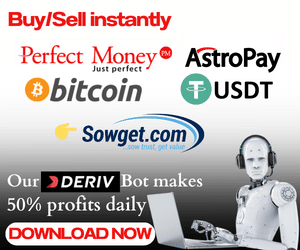 Am very sure the word coronavirus is not a new name even to primary school today, this article covers a lot about the coronavirus pandemic and its impact on google Adsense
So I decided to write my perception of this coronavirus of a thing that has become a global pandemic causing total lockdown across the world and restriction to movement
What Is Coronavirus (Covid19)?
I doubt if no one has not heard about coronavirus,e symptoms, and how it is transmitted, of cause you must have had little information about this virus
So I don't think there is a need to write big grammar here let me just make it brief
According to family doctor A coronavirus is a virus that is found in animals and, rarely, can be transmitted from animals to humans and then spread from person to person.
In addition to COVID-19, other human coronaviruses have been included
COVID-19 symptoms range from mild to severe. It takes 2-14 days after exposure for symptoms to develop. Symptoms may include:
fever
cough
shortness of breath
Those with weakened immune systems may develop more serious symptoms, like pneumonia or bronchitis.
You may never develop symptoms after being exposed to COVID-19. So far, most confirmed cases are in adults, but some children have been infected. There is no evidence that children are at greater risk of getting the virus.
When I First Heard Of Corona Virus
So back in My school in January of 2020 while I was still doing a course titled "Science And Society" our lecturer was lecturing us about Viruses bacteria and protozoans as microorganisms
He mentioned some common Viruses and also included the Corona Virus and despite mentioning a few other viruses the main focus was on the corona Virus
And we were all like "which one be corona Virus again" I myself was just hearing it for the first time in a lecture that was held in January
Our lecture by Name Mr. Akpoo went further to tell us how the Virus was discovered in Wuhan City of China on December 31st, 2019
With so much astonishment we learned how the Chinese were trying to isolate their citizens and we were still confused about what could possibly be the cause of the obnoxious virus
So then we reached the month of February and we started hearing of coronavirus spreading everywhere from one country to another
The most annoying and shocking of it all is when they started postponing football matches and closing down public gatherings, even some few matches played then were played behind closed doors with no fans, making things boring
before we could know what was happening, Nigeria recorded her first case of coronavirus and na so e dey spread everyday dey go
Churches are now been locked down, markets inclusive and other public gatherings, schools have been shut down as well
At this point, we are all looking forward to god to rescue us from this pandemic
Coronavirus Pandemic And its Impact On Google Adsense
It's so unfortunate that the coronavirus has affected businesses both online and offline, the likes of dropshipping, mini importation and many other businesses have crumbled
Online Business owners now have been forced to stay and work fro home
Google Adsense is also inclusive. Not so long ago Google Adsense sent me a mail, they explained how the coronavirus is affecting them and stated their limitations in offering the best services since they are forced to work from home now due to lockdown
They also made it clear that there will be a delay in some of their services hence they are also trying to protect their staff and workers
I have heard some bloggers complaining of Low CPC (Cost Per click) despite having thousands of page views, they just can't earn a reasoning amount with their Adsense
The worst of it all is Adsense has to stop Approving new websites for now, And feel pity for bloggers just coming up and wish to also benefit from Adsense
A friend of mine who has been struggling with Adsense Address verification cried out to me about the situation and his inability to get a pin because Post offices are locked down
We just hope this whole thing becomes history soon…
Goodnews For Bloggers
Now that people are staying at home there are chances of an increase in traffic because people have more time now to browse the internet, so this is the right time you should focus and develop your blog, write great content worth reading
Even if you are not a blogger, you can engage in other online activities from home, you could also learn a skill such as graphic designing and any other business worth doing at home
All you need is just a laptop or computer and a strong internet connection and you are set to go
If you wish to start blogging, this is the right time for you, you can also learn cake baking at home if you are not good in the kitchen don't forget to learn how to cook different delicacies too
Conclusion: The CoronaVirus Pandemic And its Impact On Google Adsense
what are your thoughts about this post? how is the coronavirus situation at your location? If your blog or business is impacted by the coronavirus lets hear your view
Sharing is caring!!
SEO Content Writer with over 4 years of experience in On-Page SEO which gained me an award for excellence.
This is my web space where I share helpful guides to help you earn money legitimately.
I register brands with CAC, create websites and offer Business Consultancy services. For business deals, contact me