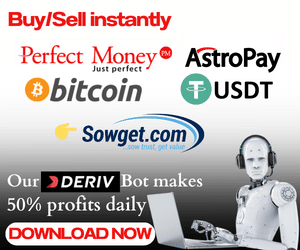 It is no longer news that fashion has advanced at a level where everyone has eyes glued for it, If you're passionate about fashion and style, you're probably already following the hottest and top fashion blogs in Nigeria and influences on Instagram for it.
If you take a better look you will observe that most of these fashion blogs not only provide a platform to the bloggers but also bring lots of opportunities their way. You will be surprised to discover ways fashion bloggers make money from their blogs.
For those who don't know who a fashionista is, he or she is a person that keeps up with whatever goes on in the fashion world
If you are planning of starting a fashion blog, this post is focused on top fashion blogs in Nigeria that you could look up to as a medium of research or inspiration for your new blog.
What is Fashion Blogging?
We all know what blogging is all about, however, fashion blogging could be explained in clear terms as having a blog publishes articles that circulate on fashion such as how to dress for a dinner night, stating out styles and brands of clothes and jewellery and lots more
A Fashion blog could state up the latest trends of clothing to wear for specific events, as well as makeups and perfumes that matches the nature of the event and atmosphere.
A Fashion blog could also provide some reviews about top-notch wears such as sandals, shoes, gowns, skirts, trousers and lots more that are currently out and trending in the market
According to Business Insider, fashion and style brands are forecast to spend up to $15 billion by 2022. They spend on everything from promoted posts and content to free samples, trips, and more.
This article will work you through how to start fashion blogging in Nigeria and every other information you may need,
it will also explore you to Nigerian fashion bloggers on Instagram so that you can follow them up and look up to them
Top 10 Fashion Blogs in Nigeria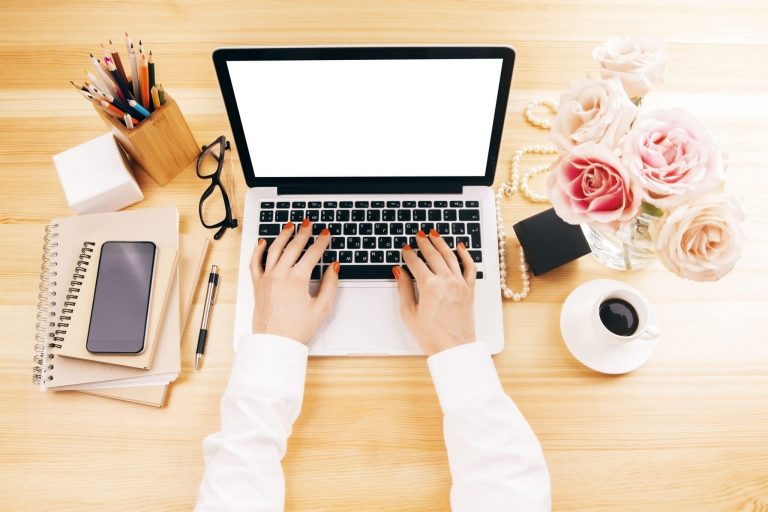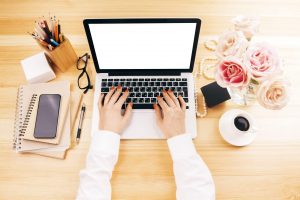 If you are looking out for top fashion blogs in Nigeria that could serve as your resource website for your new fashion blog, below are popular fashion blogs in Nigeria you should have a look
1. Bella Naija
BellaNaija is a lifestyle, entertainment and fashion website in Africa. whose Headquarters is in Lagos, Nigeria, Bella Naija is not just a fashion site but an inspiring and informative entertainment portal!
Bella Naija was created as far back as July 2006 and ever has established itself as one of the most prominent blogs in Nigeria.
The Website also offers exclusive content about Relationships as well as music and entertainment, notwithstanding the website offers some reviews and podcasts about top Nollywood movies as well as wedding planning
This website has a direct relationship between top Nollywood actors and actresses in Nigeria and across Ghana.
Bella Naija is owned by Uche Pedro, A Multi award-winning Nigerian entrepreneur who hails from the eastern part of Nigeria was born on the 26th of July, 1984.
She had her primary and secondary school education in Nigeria before moving to Canada where she obtained her Bachelor's in Business Administration.
Instagram Page @ uchepedro
2. Natural Nigerian
NaturalNigerian is another top fashion website in Nigeria that offers exclusive content about hair treatment creams. It provides informative tips on how to grow your natural hair etc.., they make money by selling hair treatment products.
Natural Nigerian is also owned by a vibrant woman in Nigeria who is a qualified chemist and has the interest of Nigerians by heart.
Launched in November 2011, Natural Nigerian has proven itself to be a fashion platform providing products that will satisfy the needs of the people
The primary focus of this fashion site is to utilize Nigeria's rich ethnobotanical ingredients our formulations as a way of tapping into our rich culture as well as drawing attention to their existence in the hopes that others begin to appreciate their value.
Natural Nigerian is the first company to ever put Red Acalypha and Nigerian grown herbs into use.
Instagram Page @ naturalnigerian
3. Jador Fashion
Jador-Fashion blog is a fashion website owned by Stella Uzoamaka, shes is known for posting top-notch content on outfit posts, current obsessions & cravings, her lifestyle, which includes travelling, etc, and even her Nigerian culture.
Instagram Page @ jadorefashion
4. Madivas
Madivas is a fashion site whose main focus is on makeup, dressing and lots more..
If you are interested in getting a picture collection of styles, Madivas has a huge collection of fashion pictures from Aso-Ebi, corporate wear, nightwear, and even Friday wears.
Madivas has a large collection of fashion galleries and is one among our list of fashion blogs they also have an application for android users which can be downloaded via the play store
Instagram Page @ madivasmag
5. Ga Fashion
If you stay in Abuja then this fashion site might be your favourite because GA fashion site is owned by Grace Alex who resides in Abuja, she started blogging in 2014 and has since then grown to be among top fashion bloggers in Nigeria
This blog GA Fashion is focused all on Fashion, Lifestyle. Included Makeup & Beauty, Health, Clothing, Weddings, Women Apparel, Jewelry, Accessories & Product Reviews
The website is open for guest post contributions which is a big opportunity for upcoming fashion bloggers who wants to establish themselves and also gain authority over their respective blogs
Instagram Page @ t2pitchy
6. The Fashion Engineer
The fashion engineer is one of the fashion blogs in Nigeria that can catch your attention into fashion entirely because they centre on makeup, skincare, and every other aspect in line with fashion.
The most interesting fact about this fashion blogger is how she creates a video tutorial that contains content on makeup and co.
Wish to know more about the fashion engineer? You can visit their website to know more about how creative the fashion blogger is and how much she wants her viewers to gain from her
Instagram Page @ fashionengineer
7. My Glamosphere
My Glamosphere is a renowned beauty company created to cater to different makeup and fashion needs of the everyday woman, the professional, the girl-next-door, the student and the housewife.
The fashion blogger behind my Glomosphere is said to be a professional makeup artist and a fashion stylist, Omobola Bolaji.
The vision of this fashion sit is to to help clients achieve flawless and glamorous looks by using and retailing quality beauty products with the utmost professionalism, taking into consideration their different colour and style preferences.
They offer exclusive services such as Eyebrow grooming (tweezing, waxing, tinting and threading). Bridal makeup (bridal shower, traditional, white wedding, bridal party), Fixing of false lashes, Retail of beauty tips, products and lots more
Instagram Page @ glamousphere
8. JTO Fashion
JTO fashion is a renowned fashion blog owned by Temi Otedola she's the daughter of popular businessman Femi Otedola and the sister of entertainer DJ Cuppy.
She is Followed by over 400,000 people on Instagram, Temi is an example for people who are looking into entering the fashion hemisphere. She's travelled all over the world promoting fashion and she has her personal brand JTO Fashion.
JTO Fashion blog was founded in 2014 by Temi who answered the inspiration call to fashion blogging. JTO fashion is an exclusive blog she built in other to share her adventures through the arenas of fashion, art, travel and photography.
Temi Odetola has lived and studied in London and its no doubt she has an undying desire for fashion and photography and could be regarded as one of the best fashion bloggers in Nigeria
Instagram Page @ temiclassic
9. African Cosmopolitan
The African cosmopolitan is not left out on our list of top fashion/lifestyle bloggers in Nigeria. African Cosmopolitan is owned by Tosin Ade, An award-winning blogger and Instagram influencer.
Her blog offers contents based topics, product reviews, hair, business tips and snippets of my style. she loves to create loyalty for brands with fantastic campaigns and reviews. She also helps people live a wholesome life balance with Christ at the centre
Through her hard work, She has also contributed to top fashion sites like cosmopolitan and also has a big investment in top companies across Nigeria
Instagram Page @ lynnjaphet
10. Stylepantry
Folake Kuye Huntoon is the creative director of Style Pantry. This fashion blog features fashion styles, look books, campaigns, street styles and other haste find.
Launched in 2009, she has made style panty one of the most prominent fashion blogs in Nigeria, She posts her daily styles on her blog, she shares how to combine pieces and also where to get fashion wears at a bargain and also where to get vintage treasures.
Stylepantry should be your go-to fashion blog for mostly corporate fashion, casual fashion and street styles
Instagram Page @ stylepantry
Conclusion: Top 10 Fashion Blogs In Nigeria
Fashion is at its all-time high as nowadays it's being studied in schools, a lot of designers are emerging with a huge amount of unique designs for these wonderful pieces of material called clothing and accessories
If you are looking forward to starting your fashion blog, I hope this article has given you some resourceful fashion blogs in Nigeria you should look up to
SEO Content Writer with over 4 years of experience in On-Page SEO which gained me an award for excellence.
This is my web space where I share helpful guides to help you earn money legitimately.
I register brands with CAC, create websites and offer Business Consultancy services. For business deals, contact me